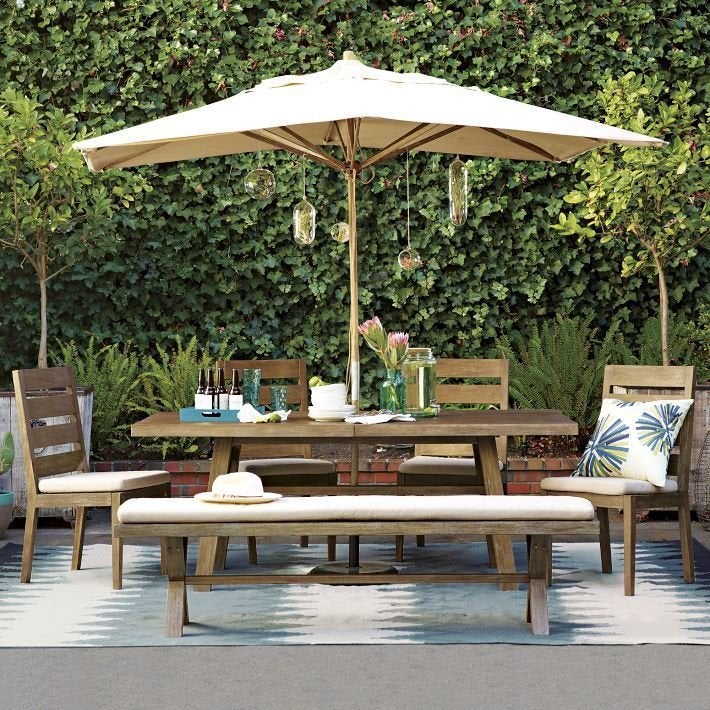 With hot summer days now quickly approaching, an essential outdoor accessory that will help you stay cool is a patio umbrella. They not only provide shading, but the wide variety of options in the marketplace also make them pretty accents for any outdoor space.
Although the style and size of your patio umbrella will depend on your personal preference and the area that needs shading, there are some very basic things to keep in mind when you're shopping for one. We break them down for you here in our buying guide:
Consider size. Outdoor patio umbrellas are measured mostly by their diameter. However, you should first decide on the area that you need the umbrella to provide shade over. The golden rule is to make sure the patio umbrella is about 5' larger than the spot that needs to be shaded. To give a general idea, most umbrellas are offered at 6' (covers two chairs and a table that's approximately 30" wide) and 9' (can provide shade for a 48"-wide table and at least four chairs).
Decide on frame material. Umbrellas come with either a metal or wooden frame. The main difference between the two is that wooden umbrellas don't rotate and usually open via a pulley and pin, which requires more manual labor. On the other hand, metal umbrellas often come with a crank that you can rotate to open an umbrella. And when it comes to the arms (also called the "ribs") that hold up an umbrella, the more there are the sturdier your umbrella will be.
Keep fabric in mind. Most outdoor umbrellas come prepped with weather-, mildew- and UV-resistant fabric. However, also good to consider are breathable fabrics, which is waterproof but allows water vapor to pass through. That means that breathable fabric umbrellas are great for keeping you cool under the shade on especially hot summer days.
Check out some of the patio umbrellas we're looking at in the marketplace now. And, let us know in comments below what do you look for in a patio umbrella.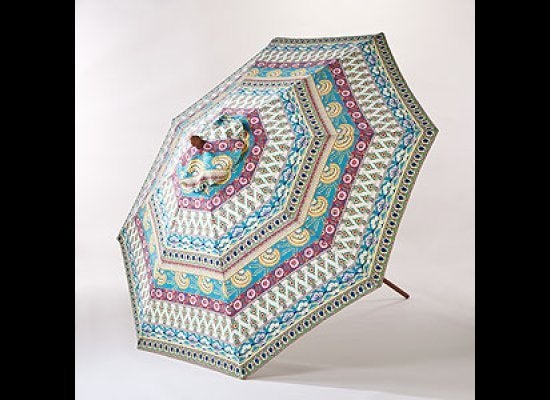 Best Patio Umbrellas
Support HuffPost
A No-B.S. Guide To Life
Related
Popular in the Community