Almost everyone has a horror story from a sleepless night on a paper thin mattress, and just hearing the word futon is enough to make some people cringe. But futons have come a long way since their humble beginnings as bulky makeshift mattresses -- now there are firm mattresses, chic slip-covers and elegant wooden frames. We spoke with Bob Naboicheck, the President of Gold Bond Mattress, to learn what makes futons a fantastic, affordable option for your home.
Interchangeability. Futons break down into three separate parts: the frame, the mattress and the cover. Frames come in anything from luxurious oak to industrial metal, so you can customize the futon to meet your design needs. And, according to Bob, "the slip-covers make futons especially easy to change -- just unzip for an entirely new look."
Comfort. Erase the image of a lumpy mattress from your mind, because futons are now made just like standard mattresses and come in cotton, memory foam or with inner springs. "Our most popular mattress is the comfort coil," explains Bob. "It's an inner spring futon mattress with layers of foam, so it's built half like a sofa and half like a bed. But, you can easily find plush, thick and luxurious futons to sink down into."
Price. "Futons are a great cheap option because you can get high quality for a lower price. You can buy a high-end futon mattress for much less than a high-end sofa," says Bob.
Versatility. Futons are a two-in-one option. According to Bob, "the only alternative is a sleeper sofa, which is really heavy, pretty ugly and very hard to change the look of." Futons are very light, so you can easily move them around your home. And you can buy futons that are very easy to take-apart and reassemble, so they can act as more of a temporary piece of furniture for when guests visit.
If you're thinking about investing in a comfortable futon, here are some of our favorite options.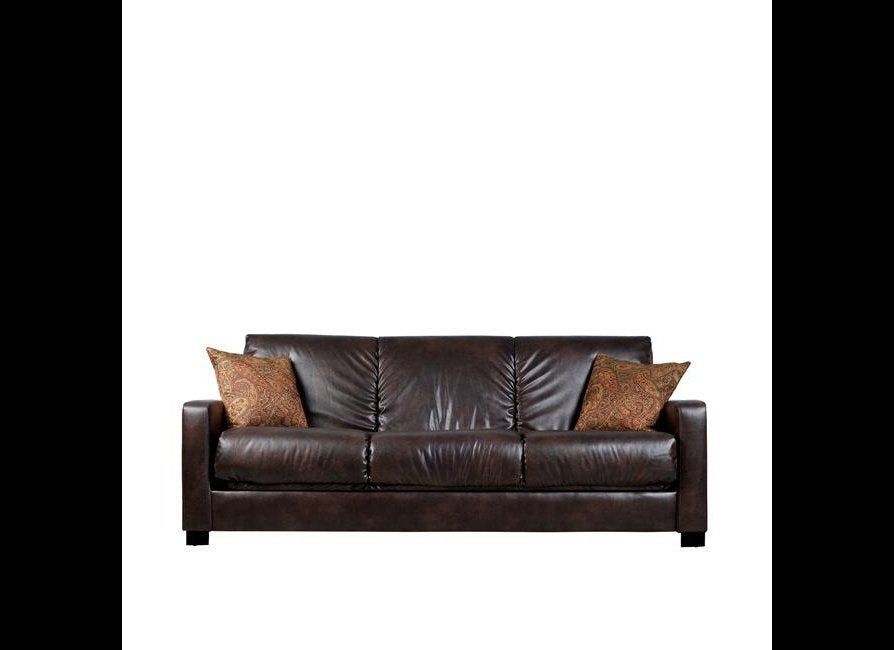 Popular in the Community