Finding the right bed sheets and buying a mattress that works for you are important to a good night's sleep. However, sometimes a well-appointed bed is not quite restful enough. Enter: The mattress pad. Also called mattress toppers, these can range from a thin padded protective sheet to thicker slabs that are almost like a small mattress. Moreover, mattress pads are great for providing extra cushion to a firm mattress and they can often help guard against dust mites.
The style, thickness and size of a mattress pad will depend on your personal sleeping habits and your bed. But, if you're looking for one in the market, here are some very general things you should keep in mind.
Consider materials. Cotton, latex and wool are commonly used for mattress pads. Cotton ones are usually thinner and quilted, but they are machine washable. Latex and wool pads are dust mite and mold-resistant, which makes them more durable than cotton. Almost counterintuitively, wool pads can work for the warmer months -- since they're absorbant, which helps keep you cool. However, natural latex will stand up to the test of time (20 years or more!) because it's derived from rubber trees.
Consider memory foam. Another alternative to materials for mattress pads is memory foam, which molds to your body. Although it's lightweight and comes thicker than the other options, this option absorbs heat and can sometimes get too hot during the night. However, because of memory foam's thickness, some thicker pads can actually be a good alternative to buying a completely new mattress when you need one. Good to know: If you're often hot when you sleep, the perfect temperature to sleep in is about 65 degrees. In that case, a wool or cotton pad will definitely be a better option than memory foam.
Keep featherbeds in mind. These are extremely soft and great alternatives to mattress pads if you're looking for something that's more lightweight and soft. Filled with down, they're great at regulating body heat when you're sleeping, keeping you cool in the summer and warm in the winter. If you're looking for one, go for one with about 200 thread counts, which makes it more durable but still soft.
Go for the extra features. If your mattress is not hypoallergenic, a mattress pad that is can make for a simple, affordable add-on. More recently, odor-eliminating mattress pads that act as a protective layer between you and your mattress have also hit the market.
Flip through the slideshow below to see some of our picks for mattress pads in the marketplace now. And, let us know in comments below what are other important things that you look for in mattress pads and featherbeds.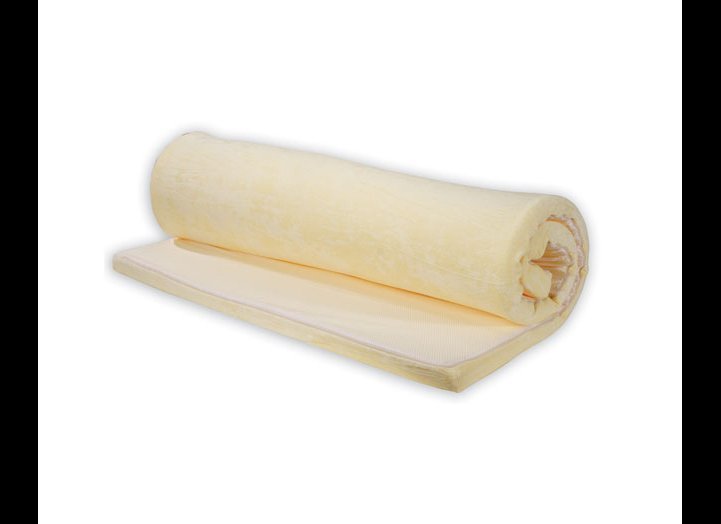 Mattress Pads In The Market
Related