Big news: Buzz Lightyear set his laser from stun to love and married Woody!
Jason Bitner and Garrett Smith of Chicago are massive Disney fans so when they got married last month, they knew the wedding would be Disney-themed.
To up the cuteness factor, the pair decided to dress as Buzz and Woody from the "Toy Story" series. That's Bitner in the cowboy hat and Smith in the spacesuit.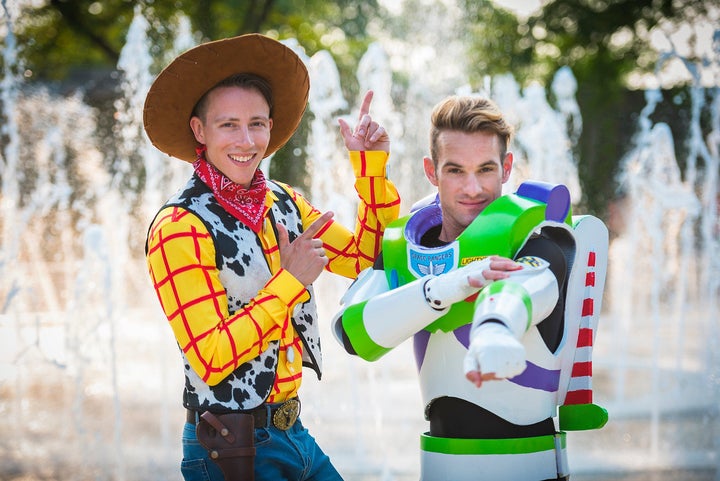 Pull my string, have you ever seen a cuter couple?
Bitner told HuffPost that he'd always wanted "You've Got a Friend in Me" to be the song for his first wedding dance, so the costumes just made sense.
"Plus, 'Toy Story' is one of our favorite movies. Each character reminds us of each other's personalities," said Bitner, who got engaged to Smith two years at Disneyland.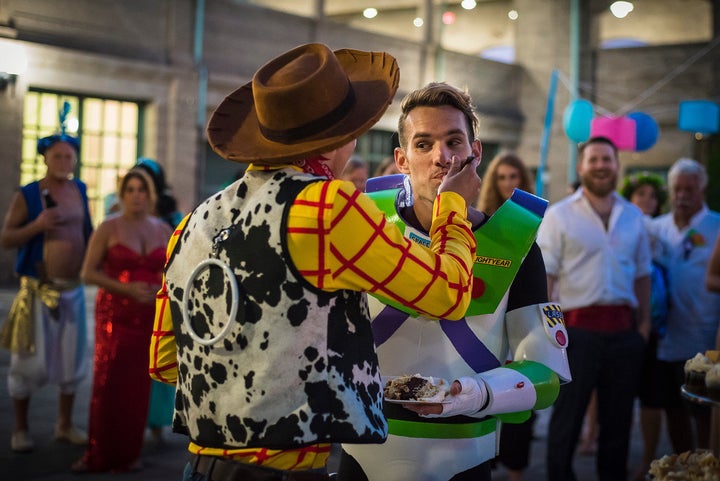 The couple asked all the guests at the wedding ― which took place at the 63rd Street Beach House in Chicago ― to dress up as their own favorite Disney characters.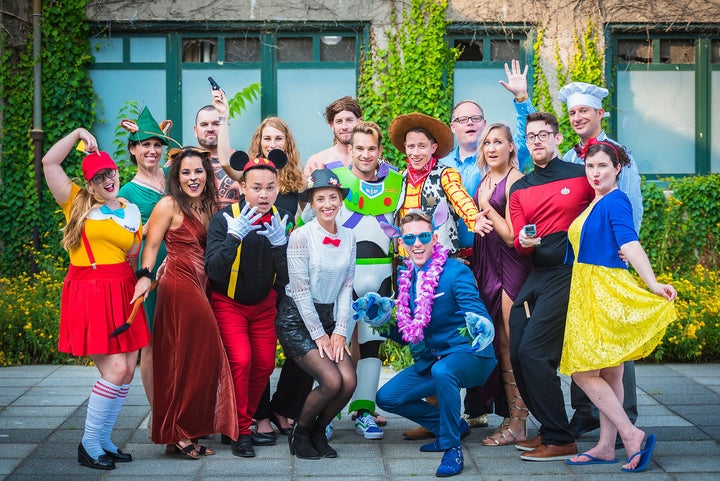 "Family and friends must have thought we were crazy to have a costume wedding in the middle of August, but we were happily surprised that almost all of our guests were really into it and dressed for the occasion," Bitner told us.
There were dashing princes and misbehaving fuzzy aliens: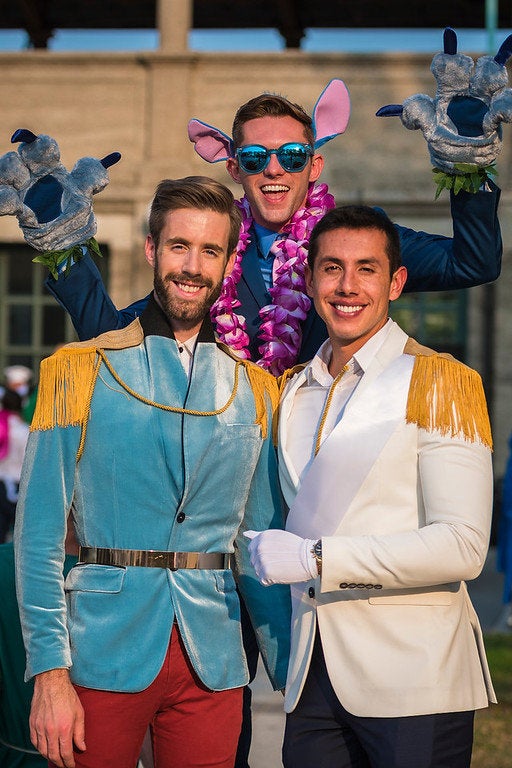 And multiple Mary Poppinses: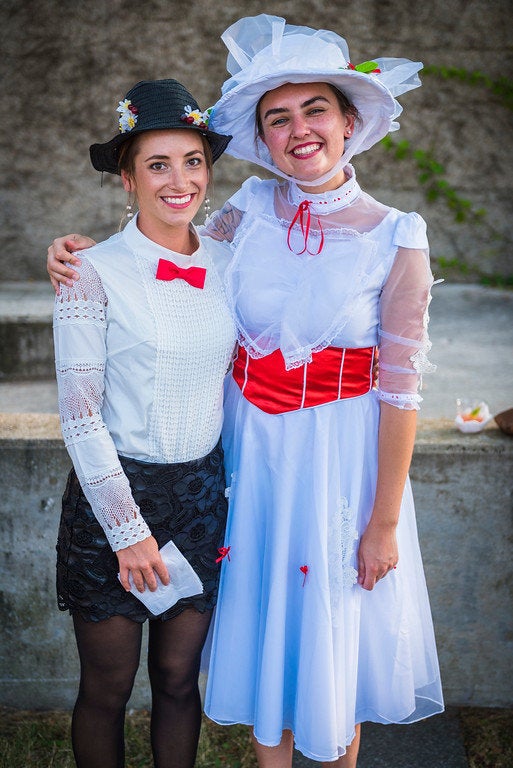 Maui from "Moana" gave a rousing speech.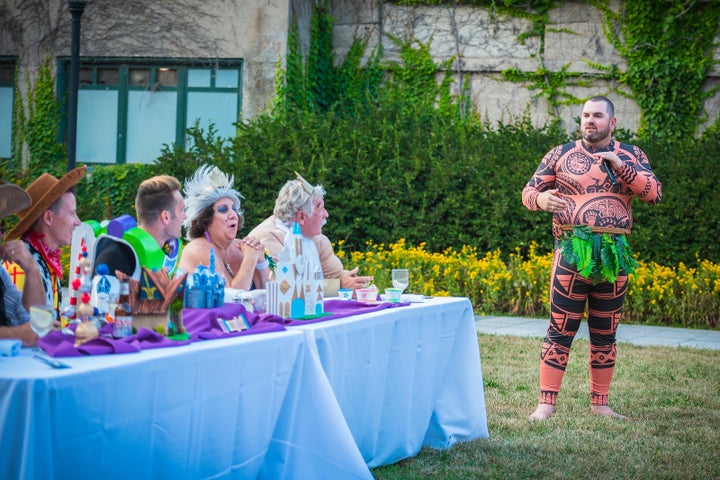 The boys even convinced their parents to dress up as some iconic characters: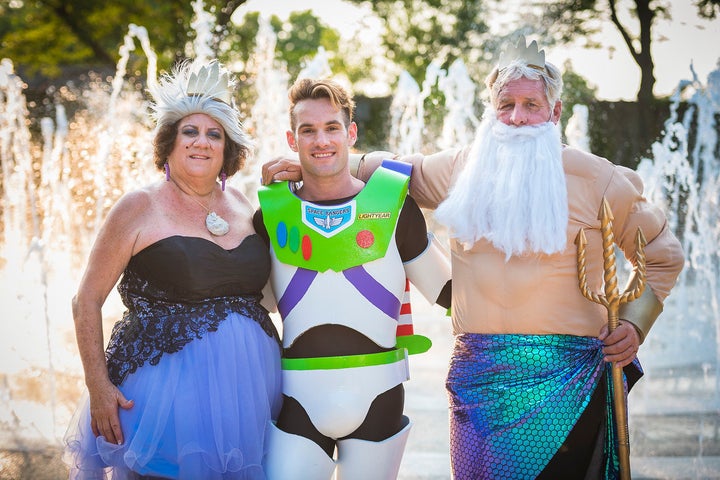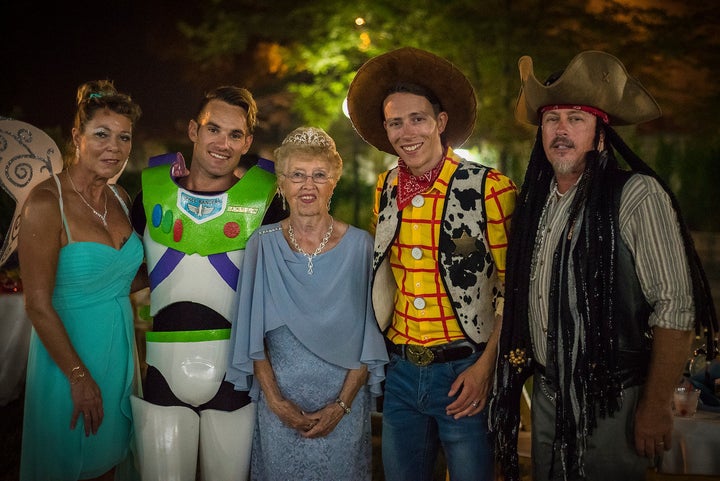 Bitner and Smith decorated each of the 15 tables with centerpieces based on different Disney movies, including classics like "Cinderella" and "The Lion King" and new faves like "Coco" and "Moana."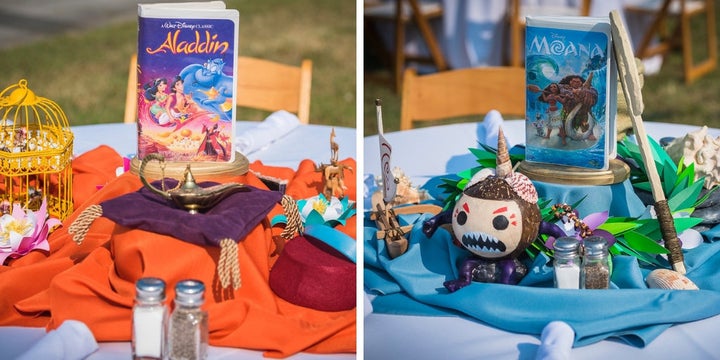 In fact, the whole wedding was a DIY affair.
"The centerpieces we started a year out. We had so many Google docs and Pinterest boards for ideas," Bitner said. "Rather than real flowers, Garrett made paper flowers. And he completely fabricated his Buzz costume, which took him like three months."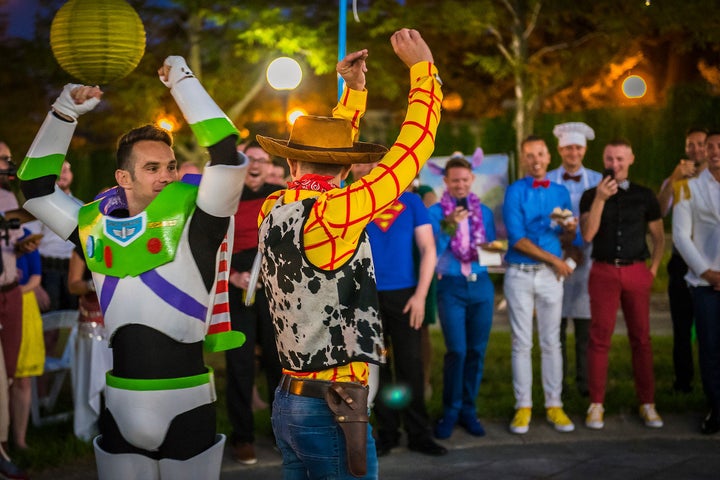 While the couple didn't go to infinity and beyond for their honeymoon, they settled for the next best thing: a vacation in Hawaii and a return flight home that included a layover in California ― and, of course, a trip to Disneyland.
Scroll down for more pics from the wedding: