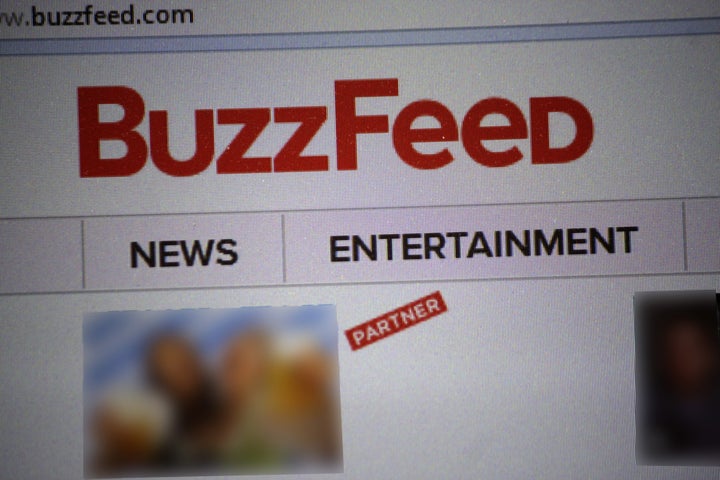 According to Business Insider, Carrasquillo's termination came just one week after an employee filed a complaint. Carrasquillo was reportedly one of several employees who were under investigation at BuzzFeed after their names appeared on an anonymous, crowdsourced Google spreadsheet titled "Shitty Media Men."
The document, which allegedly detailed men's bad behavior toward women in the industry, was shared among journalists in the wake of the national conversation about sexual harassment and misconduct in the workplace.
On Wednesday, BuzzFeed issued a statement regarding Carrasquillo's termination:
"In responding to a complaint filed last week by an employee, we learned that Adrian violated our Code of Conduct by sending an inappropriate message to a colleague," a BuzzFeed spokesman stated. "This followed a reminder about our prohibition against inappropriate communications."
On Friday, Carrasquillo said he regretted the incident and had privately apologized to his colleagues.
Carrasquillo was fired one month after The New York Times suspended White House reporter Glenn Thrush amid sexual harassment allegations. Last week, the Times announced that an investigation into Thrush's behavior revealed he had acted inappropriately. However, instead of firing him, the Times gave Thrush a two-month suspension and removed him from the coveted White House beat.
This article has been updated to include Carrasquillo's Friday comments.
Related
Popular in the Community