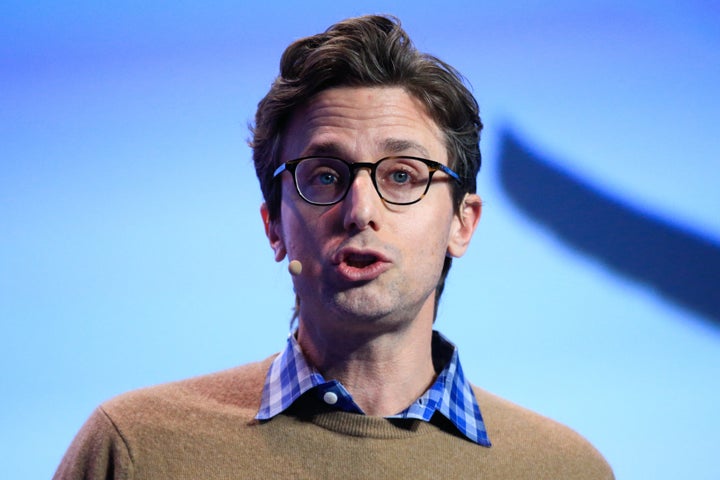 BuzzFeed CEO Jonah Peretti is hoping he can change the minds of British employees who just decided to join a union.
A majority of BuzzFeed UK's editorial staff signed cards announcing they had elected to join Britain's National Union of Journalists, BuzzFeed reported on Wednesday.
Although the announcement amounts to a formal request for recognition of the union from management, United Kingdom labor laws mean workers don't need their employer's agreement to form a union, making the effort essentially a done deal.
But that is not stopping Peretti from a last-ditch attempt to convince the company's 80 London-based editorial workers that unionizing is against their interests. Peretti sent BuzzFeed UK staff an email acknowledging that "some" employees had signed union cards. He announced that the company's head of human resources would be traveling to London to discuss the matter and that he would follow suit next week.
"Before any decision is made, it is incredibly important to me that I have a direct line of communication with all of you, that I know about any concerns, complaints, or suggestions for improvement you have, and that we can speak openly and directly with each other," Peretti wrote. "Lenke Taylor, our Chief People Officer, feels the same way and has worked with the U.S. editorial team to improve clarity of job titles, career paths, compensation benchmarking, benefits, diversity initiatives, and securing additional budget to fund these programs. We were in the process of extending this to the UK when we received the union letter and we'd like an opportunity to talk directly with you before you make any irreversible decisions."
Unions typically view such mandatory, so-called captive audience meetings, which are common in U.S. private-sector workplaces, as attempts to intimidate workers with veiled threats about what unionizing will mean for their future. 
"Editorial staff are keen to engage positively with management on a range of concerns and see this as a constructive opportunity to do that," NUJ organizer Laura Davison told HuffPost. "We welcome the CEO's comment that the people who work at the company are a top priority and would like to reassure him that a majority of editorial staff rather than some support recognition. Staff are the lifeblood of creativity at the company and they enjoy their work. Far from stifling it they want to enhance the success of the company by working together."
NUJ confirmed to HuffPost, however, that in the UK, if the majority of staff in the bargaining unit want recognition, it will ultimately proceed.
Peretti has made no secret of his opposition to a union at BuzzFeed. He elicited criticism for remarks in August 2015 in which he said unions were appropriate for workers "on an assembly line" but counterproductive for "new-economy companies... where there's an alliance between managers and employees." He claimed at the time that unionizing would actually result in lower pay for BuzzFeed employees.
The digital news chief defended and reiterated his argument in Wednesday's email, maintaining that a union would, among other things, hinder workplace flexibility.
"Unions represent employees around a rigid skillset that doesn't reflect the fluid and flexible way we work, they introduce an extra layer of bureaucracy and process, and they unnecessarily divide our teams, limiting the many benefits of everyone being part of a venture backed tech company," Peretti wrote. 
Contrary to Peretti's assertions, however, digital media workers are often just as eager as their bosses to avoid collectively bargained contracts that limit their workplace opportunities. Some recent contracts negotiated by staff unions at Gawker Media, Vice and ThinkProgress define job titles broadly with considerable room for interpretation.
His contention that unions interfere with relations between employees and their managers is a classic union avoidance talking point. In reality, regardless of how fond employees are of their bosses, they typically seek union representation because they realize that without it they are at the mercy of management on a wide array of issues ranging from layoffs to pay and benefits.
Peretti's comments represent an attempt to keep at bay a wave of unionization sweeping the digital media industry. As internet-based news sites have matured in recent years, their workers have begun seeking the protections of collective bargaining enjoyed by many peers in legacy media organizations.
The Huffington Post became the largest such operation to unionize, receiving voluntary recognition from management in January.
Other news sites' leaders have, like Peretti, taken a more confrontational approach. Both Law360 and Fusion tried to convince employees not to unionize in captive audience meetings before agreeing to hold secret ballot elections on unionization. The workplaces' staff voted overwhelmingly to unionize in both instances.
Calling all HuffPost superfans!
Sign up for membership to become a founding member and help shape HuffPost's next chapter
BEFORE YOU GO
PHOTO GALLERY
Brexit Wins