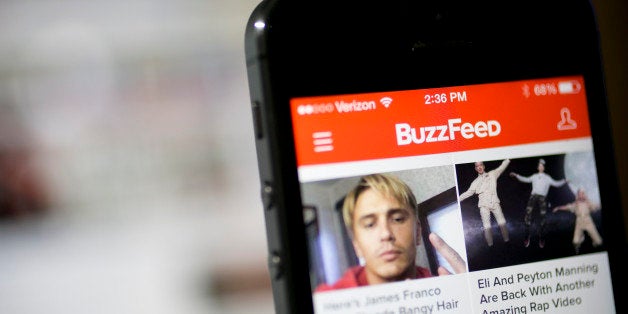 When it came to light earlier this summer that BuzzFeed had deleted thousands of posts in April, many wondered why the online news site would wipe out so many stories -- and do so completely under the radar.
It turns out that BuzzFeed's Editor-in-Chief Ben Smith isn't really entirely sure, either. Smith told Poynter's Craig Silverman on Monday that the decision to remove more than 4,000 stories was not the result of a "really well-thought-through process."
"We didn't fully think through as we should have what the reaction would be," he told Silverman.
Smith said that he advised his early BuzzFeed writers to review their posts published before 2012 and decide which ones they wanted to save. He admitted that there were no real guidelines for the process, but told Poynter that many of the stories that got deleted were "inside jokes" or jokes that "didn't age well."
BuzzFeed CEO Jonah Peretti told Slate earlier this month that the posts were deleted because they were "technically broken, not sourced to our current standards, not worth improving or saving because the content isn't very good."
The site, which launched in 2006, received a $50 million investment from venture capital firm Andreessen Horowitz in early August. It has announced plans to expand its editorial, video, advertising and international operations.
Calling all HuffPost superfans!
Sign up for membership to become a founding member and help shape HuffPost's next chapter