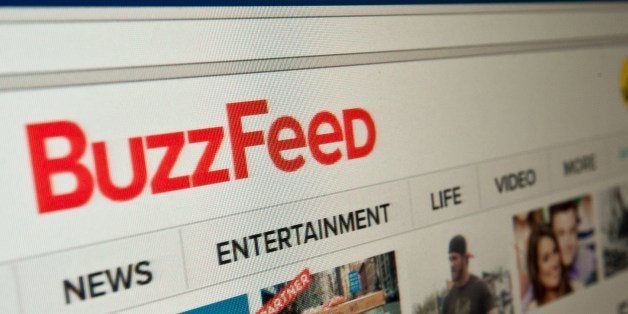 BuzzFeed is now read proportionally more by Latinos than white Americans, the site's editor-in-chief Ben Smith announced in a memo to staff Tuesday.
Admitting that a year ago the site hadn't been trying hard enough to speak to the Latino experience, Smith said BuzzFeed made a concerted effort to produce more content targeting a community that represents an ever-growing number of young Americans.
"Our news reporting hadn't had a particularly aggressive focus on one major issue of interest to U.S. Hispanics, immigration, or on the many other great stories about the broad group that now represents about 1 in 5 Americans in their twenties," Smith wrote in his memo. "With some usefully persistent urging from political reporter Adrian Carrasquillo, for whom this is a passion, we decided serving the Latino audience represented a big opportunity and went after it hard."
"There's a tradition in American media of consigning minority groups to specialty publications, subsites and special verticals, and that can in fact be a powerful way of making sure those stories get told," Smith wrote. "For us, that would have been a missed opportunity."
In August, the National Association of Hispanic Journalists honored BuzzFeed at its annual Media Awards for "their work at accurately and fairly representing Latinos."
"[BuzzFeed's] reporting on Latinos has been out in front, covering our community with truly humanizing stories about Latinos fighting, protesting, fasting for immigration reform," the NAHJ wrote in a press release at the time. "The editorial staff doesn't wait for politicians to argue in DC to write an immigration story. They don't wait for national guard troops to get sent to the border to write a story. They go out and get it done."
Calling all HuffPost superfans!
Sign up for membership to become a founding member and help shape HuffPost's next chapter