News organizations banned from Donald Trump's press list will find themselves on at least one guest list during the Republican National Convention next week.
BuzzFeed plans to invite journalists from outlets being denied press credentials to its "Red, White, & Blacklisted" party in Cleveland. The guest list also will include journalists from non-blacklisted outlets, as well as other convention attendees.
During the 2012 conventions, BuzzFeed threw parties featuring cuddly and exotic creatures at an aquarium in Tampa, Florida, and at a science museum in Charlotte, North Carolina. This time around, the news site is tackling a weightier subject ― press freedom ― though in a playful manner. The Tuesday night party will include Tasty-inspired food and a drink at an open bar called "Big John's Blackout," in honor of Washington bureau chief John Stanton.
"We haven't let the campaign's decisions about access affect our aggressive coverage of Trump," a BuzzFeed spokeswoman told HuffPost. "And as an OG blacklisted media outlet, we might as well celebrate that coverage, and invite some reporters who find themselves in similar situations."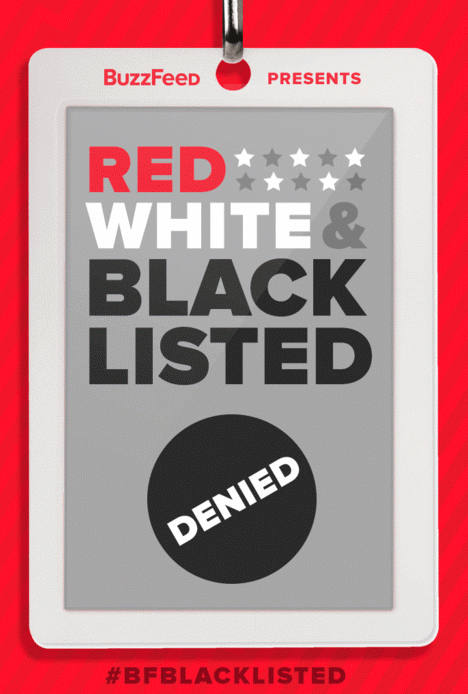 Nearly a dozen news organizations have been denied press credentials for coverage the Trump campaign has claimed is unfair, including The Washington Post, Politico, The Daily Beast, Univision, Fusion, and The Huffington Post. The Trump campaign doesn't have the authority to ban news outlets from the convention.
BuzzFeed attracted Trump's ire after reporter McKay Coppins' skeptical 2014 profile detailing the reality TV star's long-running flirtation with running for president. The Trump campaign has denied BuzzFeed credentials throughout the campaign, though Coppins was allowed into one event in mid-June.
The potential thaw in relations didn't last, as BuzzFeed was again barred from an event three days later.
Related
Popular in the Community