When it comes to surviving sexual assault, there's power in refusing to be silent.
A new video from Buzzfeed Yellow beautifully brings this message to light, with three very different survivors of assault, one of them a man, reciting a poem that describes "what no one tells you about being assaulted."
The first three lines of the poem, recited by each member of the trio, emphasize the ongoing stereotypes about victims of assault:
"It happened to me even though I'm a guy."
"It happened to me even though I wasn't wearing revealing clothing."
"I wasn't drunk or inebriated."
The poem goes on to describe the many challenges that some survivors must face, including being in a "perpetual state of PTSD," and feeling guilty, embarrassed, and afraid of sharing their stories.
But the poem ends on a hopeful note.
"I am not a victim, I am a survivor," the trio recite together. "It happened to me, but I am more than a statistic. I am not damaged goods. I am healing."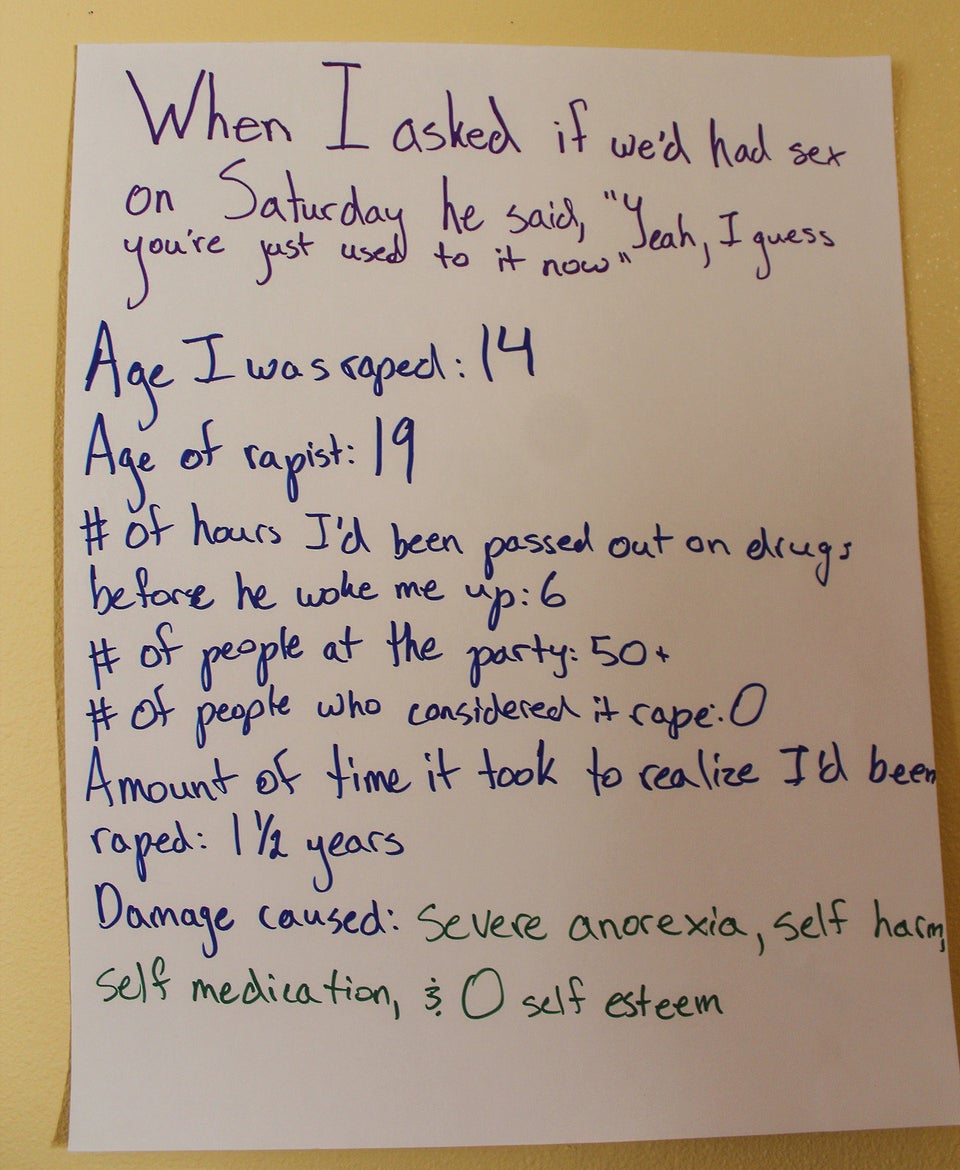 Images From 'Surviving In Numbers' -- A Project Highlighting Sexual Assault Survivors' Experiences
Popular in the Community