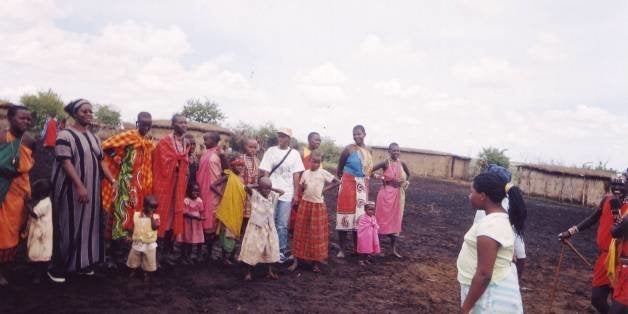 Of the rescued girls abducted by Boko Haram in Nigeria, 214 were pregnant -- as recently reported by the United Nations Population Fund. In a single story, we can see the link between pregnancy as a result of rape, the situations of girls living in extreme poverty, and the dangers women and girls experience every day in insecure and conflict settings. In fact, during armed conflict, it is now more dangerous to be a woman than a soldier because sexual violence is so often used as a weapon of war.
Each one of these girls now has the potential to fall deeper into poverty and to be forced into child marriage as she deals with the stigma and trauma of her experience. She may never go back to school. She may have contracted HIV or another sexually transmitted disease. She may not survive childbirth at so young an age -- the UN's data on death in childbirth for girls is telling: those aged 15 through 19 are twice as likely to die during pregnancy or child birth as those over age 20; girls under age 15 are five times more likely to die.
My own mother was married to my father when she was barely 15. It was an arranged marriage, and she had to drop out of school. It was hard for her raising children in rural Zimbabwe during the war of liberation. Her early marriage robbed her of the opportunity to learn, read and have opportunities and was something she resented her whole life. Still, we know that there are still some 60 million child brides around the world who are married without their consent, and the majority of them become teenage moms. These are babies having babies.
My sister got married when she was 16. It was during the war, when the local school was closed. She saw this as a way of protecting herself from the ravages of conflict and the threats of physical arrests of young people. She also became a very young mom in circumstances of conflict and violence.
These are situations I see every day in leading the World YWCA, a global movement that reaches 25 million women and girls in 120 countries. This is why I am so passionate about protecting the rights of girls. Over the years, the YWCA movement has led community actions to end child, early and forced marriage. We provided safe spaces, age appropriate comprehensive sex education and information, and counseling and referral services. At the same time, we work to change laws and transform social and cultural norms to protect and provide opportunities for such girls. Our work in Malawi and Zambia has been crucial in defining community support to prevent child marriages.
The world must take action where governments and communities have failed our girls. They deserve to live and not to die in childbirth. They deserve to thrive and live healthy lives. They must be empowered through education and social and economic initiatives so that they can rebuild their lives. Above all, we must protect these girls so that they live a life free of violence, abuse and stigma and can raise healthy children.
My vision for 2030 is a generation with no child or forced marriage. More of our girls should have children when they are adults, when they are ready physically and emotionally to bear children and, most importantly, when they can bring a child into this world with a person of their choice.
In my work as African Union Goodwill Ambassador for the Campaign to End Child Marriage, I find it encouraging that many countries, including Niger, Benin, Ethiopia and my own country Zimbabwe, have launched national campaigns on this issue. When governments invest with political will and budgets, when cultural and religious leaders establish a new norm that respects girls and defers motherhood, and when women's rights are upheld, we can truly know that we are on the road to full empowerment for all.
I will remain on my feet, with many others, working in communities and across sectors, in this effort to end child, early and forced marriage and to ensure that women only become mothers when they are ready.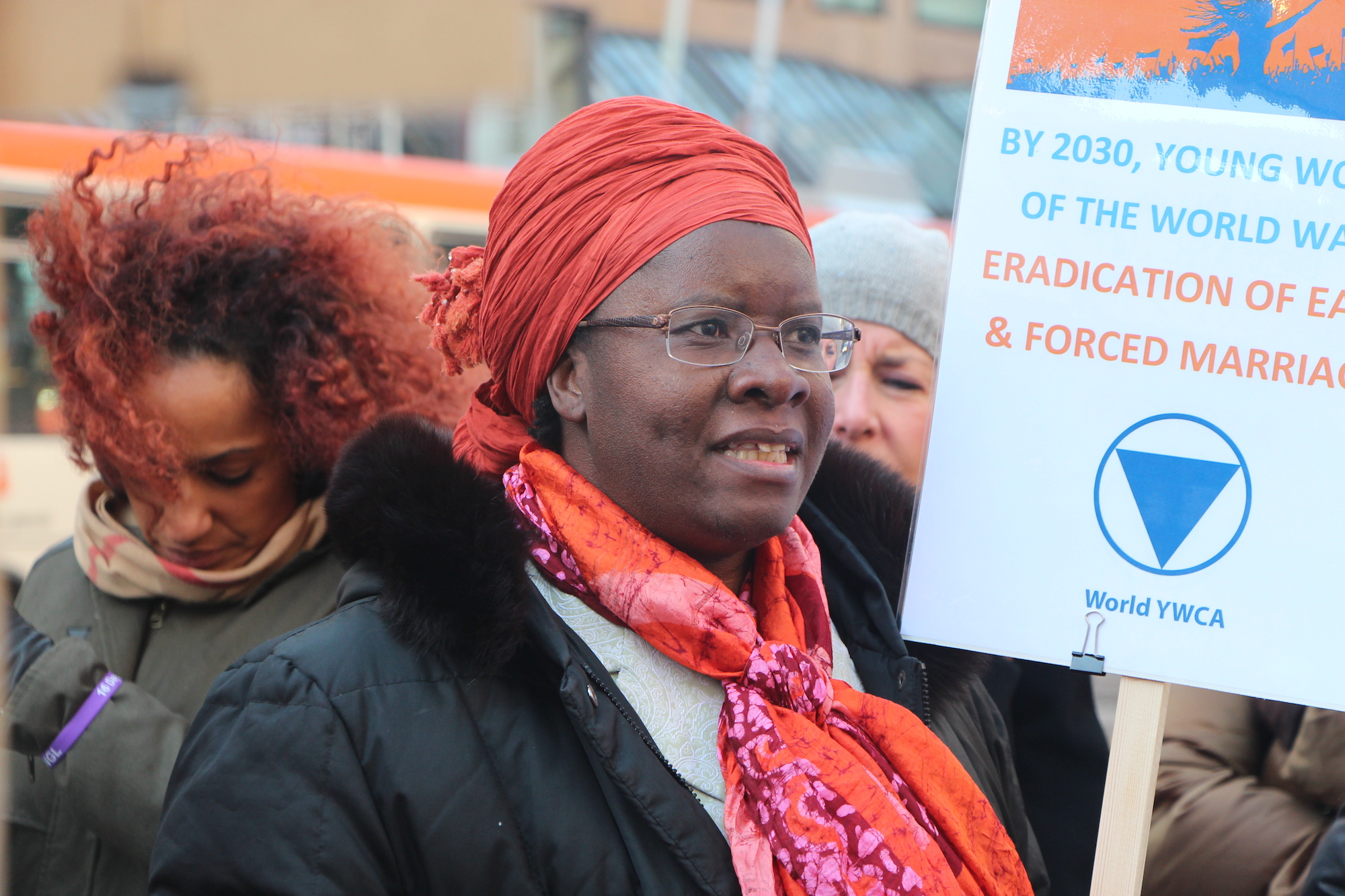 Photos courtesy of World YWCA.
You share, they give: Each time you 'like' or share this post via the social media icons on this post or comment below, Johnson & Johnson will donate $1 (per action) up to $300,000, to improve the health and wellbeing of moms and kids worldwide through MAMA, Shot@Life, U.S. Fund for UNICEF and Girl Up. $1 means one day of school for a girl in Guatemala through Girl Up.
You can also use the Donate A Photo* app and Johnson & Johnson will donate $1 when you upload a photo for Girl Up or UNICEF, up to $100,000. You can help make a difference in seconds with the click of your mouse or snap of your smart phone.
* via the Donate A Photo app for iOS and Android. Johnson & Johnson has curated a list of trusted causes, and you can donate a photo to one cause, once a day. Each cause will appear in the app until it reaches its goal, or the donation period ends. If the goal isn't reached, the cause will still get a minimum donation.
Related