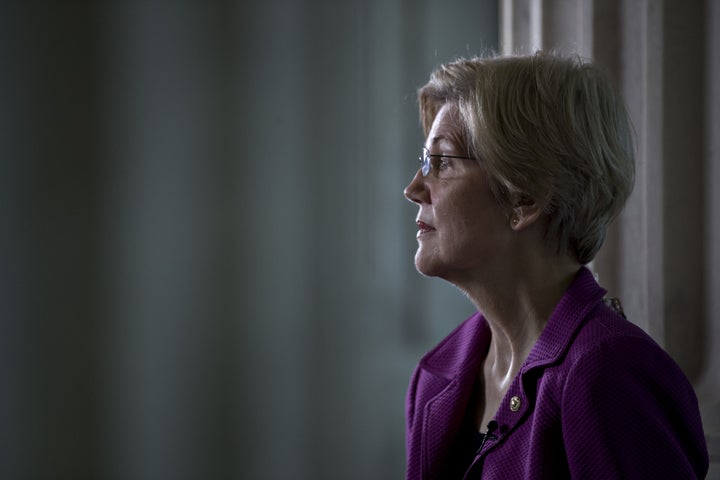 Senate Republicans voted on Tuesday evening to block Senator Elizabeth Warren (D-Mass.) from reading a 1986 letter by Coretta Scott King, the widow of Dr. Martin Luther King, Jr., written to the Senate Judiciary Committee opposing a federal judicial appointment for Jeff Sessions.  Then-Senate Judiciary Committee Chair, Republican Strom Thurmond of South Carolina, never entered Mrs. King's letter into the record and it was never seen by the public until last month.  When Senator Warren read the sentence, "Mr. Sessions has used the awesome power of his office to chill the free exercise of the vote by black citizens," Majority Leader Mitch McConnell objected, citing a rule that prohibits senators from impugning each other.
This move ignited a massive public backlash and brought widespread attention to Coretta Scott King's letter.  Prohibiting the reading of the letter on the Senate Floor, prompted the contents of the letter to go viral on social media with hashtags such as #CorettaScottKing and #LetLizSpeak trending on Twitter.
Days into Black History Month, Republicans sought to again silence the words of Coretta Scott King like they did 30 years ago, which brought light to Jeff Sessions' long record of intense opposition to the protection of voting rights and civil rights.
The United States Attorney General is the chief lawyer for the United States government, responsible for the fair enforcement of the law on behalf of all Americans.  Nothing in Senator Jeff Sessions' 70 years has shown he will defend and protect the rights of all Americans.  In fact, his lengthy record shows intense opposition on many issues critical to civil rights, voting rights, women's rights, immigration reform, and LGBT rights.
It is alarming, but sadly not surprising, that Republicans in the Senate took offense to the contents of Coretta Scott King's letter, but not to the concerns that moved her to write it. In silencing Senator Warren, Senate Republicans have communicated to the American people that they could not care less about Mrs. King's concerns that continue to ring true more than 30 years after she first wrote them. 
By arguing that the words of Coretta Scott King are not suitable for debate in the United States Senate, McConnell and Senate Republicans just reminded the whole world that Jeff Sessions is not fit to be our next Attorney General. 
As if we needed any reminder.
REAL LIFE. REAL NEWS. REAL VOICES.
Help us tell more of the stories that matter from voices that too often remain unheard.
BEFORE YOU GO