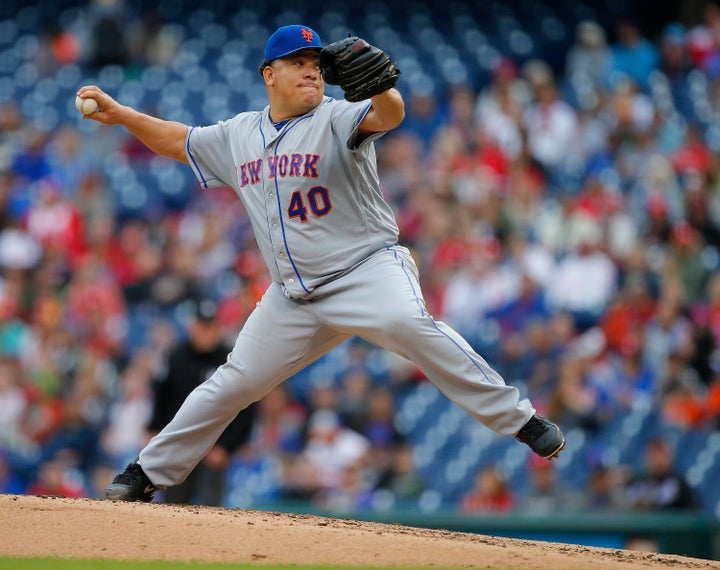 Good news for Braves fans, but bad news for the Mets: Consistent pitcher Bartolo Colón has signed to the Atlanta baseball team, New York Daily News reports.
The 43-year-old, known to many as "Big Sexy," signed a one-year free-agent deal with the Braves worth $12.5 million, pending a physical examination.
In a 2016 season where the Mets' pitching staff was plagued with injuries, placing many of their young hotshots on the bench, Colón was a pillar of reliability and skill. This past season was only Colón's third with the Mets, but he made a splash in the franchise, even hitting his first home run in a 19-season career during a game against the San Diego Padres, a "miracle" that could bring a tear to the eye of even the most hardened Mets naysayer.
Now that he will no longer be with the Mets, we'll let pitcher Noah Syndergaard sum up New Yorkers' feels: 
Let's look back at some of Colón's finest Mets moments, in GIF form.
This little behind-the-back move:
The truffle shuffle:
His base-hit hustle:
The accidental helmet drop:
These calisthenics:
This no-nonsense strike:
This moment, where he was not messing around:
Oh, and that freaking home run:
BEFORE YOU GO
PHOTO GALLERY
Chicago Cubs Win World Series