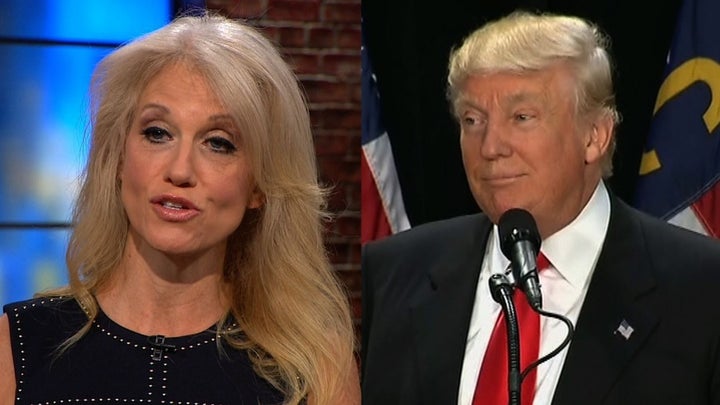 In stunning move, Trump creates Miss Big Bang — a beauty pageant "to honor full-figured women."
Confronted with growing evidence that the pivotal swing voting bloc in the upcoming Presidential election will be white, college-educated women who are overweight, Donald Trump is making an enormous effort to win their support. Trump announced that he's creating and funding Miss Big Bang, which like Miss Universe, will be an annual international beauty pageant.
All contestants in the new competition will be women who wear "plus sizes" — clothing in sizes 12-24, according to the fashion industry. In making his announcement, Trump lauded these "plus size" women, laying it on thick. "Contrary to what Lyin' Hillary has been saying, I really like big women," Trump declared. "And by big, I mean amazing, beautiful, curvy, and fabulous, right?"
Instantly Trump's many political critics joined in portraying Miss Big Bang as a desperate, clumsy attempt to assuage the many female voters angered by his comments about body weight. According to a poll taken last week by the Ball State Journal, 92 percent of all white women who are both overweight and overeducated said they plan to vote for Democratic nominee Hillary Clinton.
To show her support for Trump's new outreach to overweight women, Kellyann Conway, his campaign manager, announces her pledge to gain 20 pounds before election day.
In a related development, Kellyann Conway, Trump's campaign manager, (who is reputed to be the originator of the idea for Miss Big Bang) announced her pledge to show her support for the idea by going on a crash diet to gain 20 pounds, and to do so before the election. What's more — in a display of loyalty to her boss — she'll pursue this "good faith" initiative by consuming nothing but Trump food products.
(Later, in response to a request from the press, Conway provided a list of some of the food products she'll be consuming. These included Trump's Faux-Apple Fruit Pie, Trump's Cheddar and Sour Cream Potato Chips, Trump's Bold Party Blend Snack Mix, Trump's Roasted Garlic Rye Chips, Trump's Frosted Strawberry Pop-Tarts, and Little Donald's Mini-Powdered Donuts.)
Satire by Byron Kennard: "I couldn't be more serious about this funny stuff."
If you thought this was fun, you shoulda seen the one where
Also, don't miss my favorite
Popular in the Community