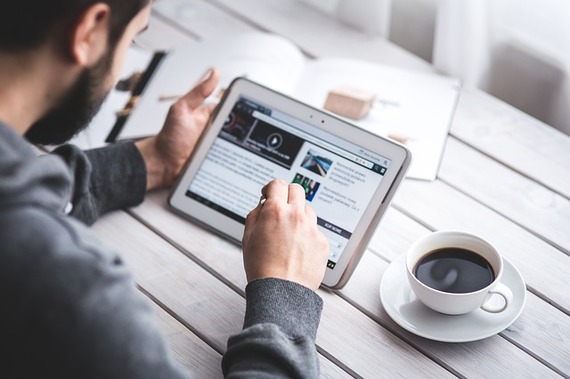 As BYOD continues to expand, employers must ensure they are properly protecting themselves and their employees against associated risks. This includes having the right insurance coverage.
But what does that right insurance coverage look like for a rapidly expanding technology landscape? Insurers equally have their work cut out for them. The insurance industry must plan ahead to develop coverages or enhance existing offerings that protect companies against new and emerging risks associated with BYOD (e.g. parties responsible for compromised data). This will provide organizations with the protection and coverage options they need.
While data protection evolves, businesses should stay informed on the benefits, risks, and insurance implications associated with BYOD in the workplace.
Benefits of BYOD

When you allow employees to bring their own devices to work, it can create a more open, efficient and relaxed environment that benefits both parties. Some BYOD benefits include:
Save money by eliminating the need to buy each employee specific devices and equipment.
Increase happiness and satisfaction of your employees.
Boost productivity by allowing employees to use devices they are familiar and comfortable with.
Have up-to-date technology when employees get the latest and greatest devices.
Although BYOD can boost your work environment, this policy can open the door to new risks and exposures. To avoid these risks, businesses must understand what they entail and how they can provide an extra layer of protection to secure critical data.
Risks that Could Pose a Threat to Your Business

According to Tech Pro Research's 2014 report, 78% of organizations cited their number one hesitation for utilizing BYOD was security. When it comes to BYOD, many risks are associated with privacy concerns for you and your employees.
If you allow employees to utilize BYOD in the workplace, you may experience security risks associated with:
Lost or stolen devices. If devices with company data are lost, stolen or misplaced, this could enable unwanted third-party individuals to gain access to your business's valuable information. This is especially true if devices aren't secured with passwords or passcodes.
People leaving the company. If employees leave the company abruptly, you may not have time to wipe devices clean of company passwords and information. This will allow former employees to gain unauthorized access to systems after they're gone.
Lack of firewall or anti-virus software. Employees should be encouraged to regularly update firewall and anti-virus software when utilizing their own devices in the workplace. Not doing so can create weak networks and holes in systems.
Accessing unsecured Wi-Fi. Since employees will mostly be utilizing their devices outside of the workplace, you run the chance they'll access unsecured Wi-Fi connections at airports, coffee shops, stores, or even their own home. Unsecured networks can provide hackers with easy access to your company's systems or networks.
Each of these risks poses a threat to your company's valuable and sensitive data when proper precautions are not in place.
Before implementing a BYOD policy at your business, develop a security plan that outlines regulations employees must follow. Educate your employees on the importance of following these regulations, so you can avoid the risk of data being compromised.
Insurance Implications of BYOD

Even with the best security measures, practices and policies in place, business data can fall vulnerable to hackers. That's where cyber liability insurance comes into play.
If they haven't already, insurers must develop products and services that are tailored to meet the specific needs of data privacy involving companies and their employees. To do this, the insurance industry will need to stay ahead of the curve to ensure products are up-to-date with BYOD trends and new areas of exposure, such as who's responsible for stolen data and resulting losses, even if devices are compromised outside of the workplace.
By having in-depth knowledge of any concerns and risks associated with BYOD, insurers can nail down pain points and provide essential protection needed by commercial customers. Since BYOD enables employees to be "always on," a business' insurance coverage must be also.
Companies and insurers must understand the unique risks associated with BYOD so proper coverage can be provided in the event critical information is compromised.
Related
Popular in the Community