"Real Sports" host Bryant Gumbel ended his Tuesday show with a powerful message that started with thanks to President Donald Trump.
Gumbel said the president's "racist, churlish and childish" comments attacking protesting NFL players "energized the social conscience of the modern American athlete."
"Those of us who have long focused on the intersection on sports and society have often wondered what it would take for today's athletes to forsake the path of least resistance and actually stand for something," Gumbel said. "And now we know."
Gumbel said athletes today have an especially important role ― to use their athletic platforms to challenge authority in the pursuit of justice.
Trump last week said any NFL player kneeling during the national anthem was a "son of a bitch" who should be fired. His comments, which he has repeated this week, have been met with widespread criticism from sports figures, team owners and fans.
"Apathy won't cut it anymore," Gumbel said.
Check out the host's full response in the video above.
Before You Go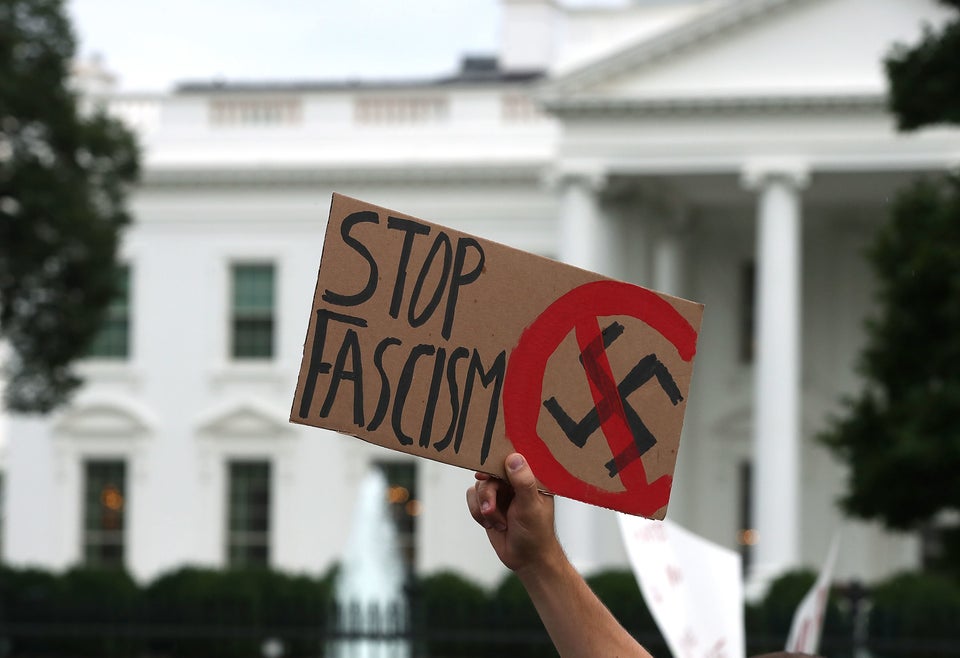 Anti-Hate Protests Against Trump
Popular in the Community