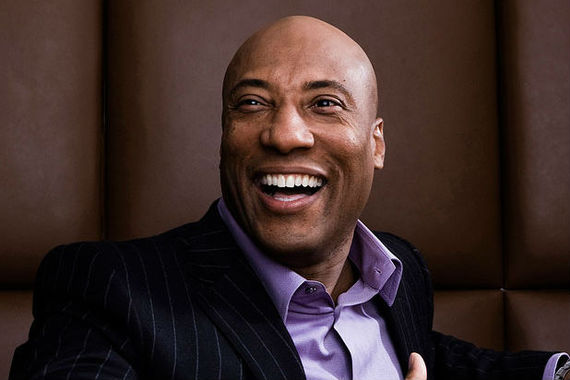 Byron Allen, media mogul owner of Entertainment Studios now worth over a billion dollars, in the video below discusses the state of black wealth in the U.S., and his lawsuit against Charter Communications with Los Angeles attorney Antonio Moore. Topics covered include his lawsuit against Charter, President Obama's actions, black celebrities going bankrupt and the state of black family wealth.
The cable industry spends $70 billion a year licensing cable networks and 100% African American-owned media receives ZERO. This is completely unacceptable. I challenge both Comcast and Charter Communications not to say that I am wrong, but to PROVE that I am wrong. Comcast and Charter should open up ALL their contracts and show the world what is on their platforms that is 100% African American-owned and participating in the billions of dollars they spend on programming every year ... Comcast's response is absolute proof that the FCC must stand up and prove to the world that they are doing what is in the public's best interest by making Comcast 100% transparent by opening up ALL of the contracts, and being held 100% accountable for their empty promises.

Antonio Moore an attorney based in Los Angeles, is one of the producers of the documentary Freeway: Crack in the System. He has contributed pieces to the Grio, Huffington Post, and Inequality.org on the topics of race, mass incarceration, and economics. Follow on Twitter @Tonetalks
Calling all HuffPost superfans!
Sign up for membership to become a founding member and help shape HuffPost's next chapter