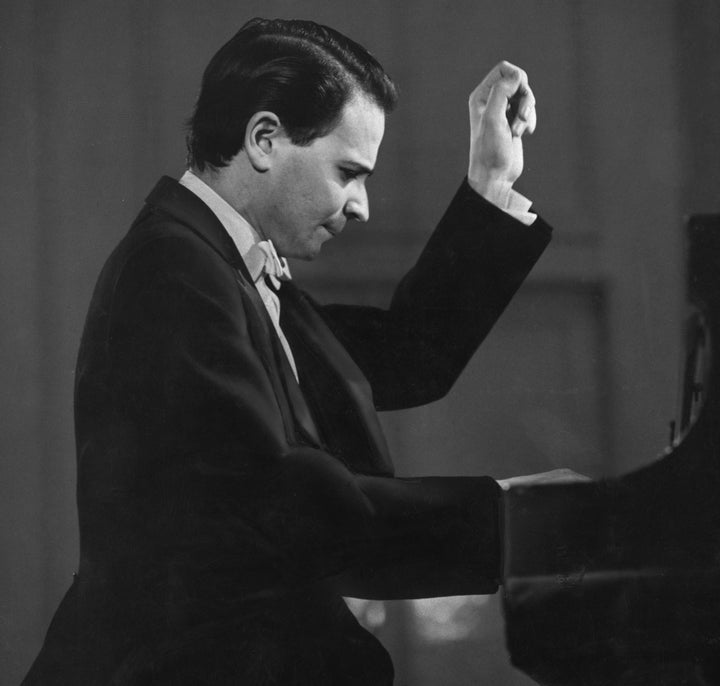 Over his long and celebrated career, pianist Byron Janis has experienced triumphs and challenges unknowable to most of us. He's overcome injury and illness to maintain a storied career, performed in Soviet Russia in the midst of frenzied anti-American sentiment. He's even spoken out about brushes with the paranormal. 
In January, Variety reported that Paramount was developing a biopic on Janis' life with Martin Scorsese, based on the pianist's autobiography, Chopin and Beyond: My Extraordinary Life in Music and the Paranormal. But who is this piano maestro? In a phone conversation on March 24, Janis' 88th birthday, he reflected on a life likely unfamiliar in its particulars to many Americans today, but one that powerfully captures the resilience that springs from an open mind and a willingness to embrace imperfection and impossibility.
When it comes to the movie itself, Janis doesn't have much to say, but his optimism about the project shines through. Details remain scant, as he expressed reticence about discussing the film before getting the go-ahead from Paramount. "We don't have details yet, and they don't want me to speak about it until they do," he told me. "I'm very happy ... I'll be involved."
Though Scorsese is now reportedly developing biopics of megastars Frank Sinatra and Mike Tyson, the film based on Janis recalls past Scorsese projects like "The Aviator," the Howard Hughes biopic that brought the reclusive mogul to the forefront of the movie-going public's consciousness. Janis may be a less familiar name than Sinatra to the casual music fan, but his life is primed for the Scorsese treatment.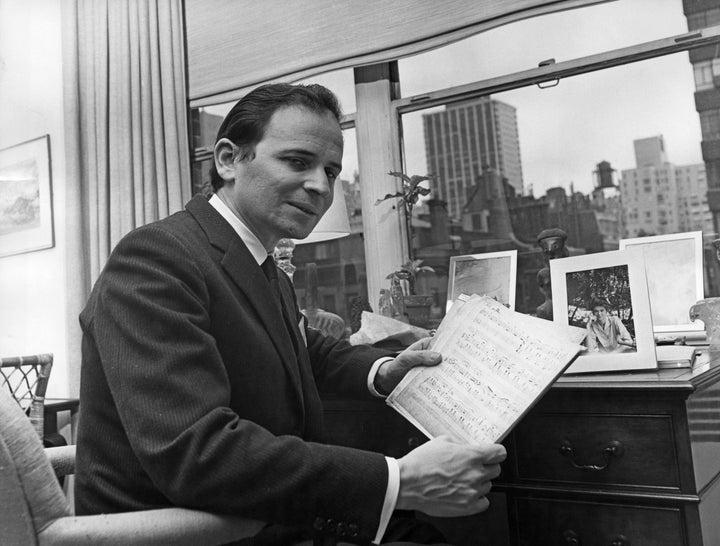 "A very good ear"
Byron Janis only lived a few short years before his uncanny musical ear was discovered. When he was 4-and-a-half or 5 years old, he remembers, he perfectly mimicked a tune his kindergarten teacher had played on a piano -- first on a xylophone, then on the piano itself. "A note was pinned on me by the teacher, and that terrified me, because I knew when notes were pinned, something was wrong," he chuckled. "I thought, oh, what have I done, what have I done wrong. I came home, and I was relieved to hear that I hadn't done anything wrong." Instead, his teachers had requested a meeting with his parents to discuss the little boy's remarkable musical talent and recommend piano lessons. 
By the time he was 8, Janis had exhausted the repertoire of his local piano instructor, who recommended him as a student to a renowned Russian pianist, Josef Lhévinne. Leaving his father behind in Pittsburgh, Janis moved with his mother and sister to New York to study with Lhévinne and his wife, Rosina, another highly regarded piano teacher. 
As a young boy, Janis immediately grasped the rudiments of copying tunes on the piano. "In other words, I had a very good ear," he said. When he began studying under the Lhévinnes, he had more subtle lessons about the art of music performance to learn. "The thing I learned, which was very important, is there is no perfection. It doesn't exist. On earth, anyway," he said. He recalled that one week, while he was being taught by Rosina, her husband interrupted impatiently to instruct Janis to try a different technique with a passage he was practicing. "What that taught me was, there were various ways of playing the same piece," he said. 
That wasn't just a possibility, but a necessity, when it came to growing into his own artist. As a teenager, Janis studied with the legendary pianist Vladimir Horowitz, and he told HuffPost that avoiding the absorption of a teacher's style could be near-impossible. "It took me a good three years, I would say, to get over that influence," he said. When he made his Carnegie Hall debut, still a student of 15, Horowitz told him,"Well, OK, I taught you everything I know. Now, you're on your own. You'll make mistakes, but they'll be your mistakes." Janis reflected, "He was saying you don't want to be a second Horowitz, you want to be a first Janis." 
The incorporation of small idiosyncrasies, unique approaches to certain passages, and even mistakes or "off" notes became part of what made a specific pianist a joy to listen to, not just a robotic succession of notes. Even the tuning of the piano needs a bit of imperfection, Janis said. "I had a piano once tuned by a tuner with something called a stroboscope [ed: a stroboscopic tuner]... I sat down to play, and I couldn't play anything. Why? Because the notes were so exact that there was a perfection there. And it was absolutely terrible," he explained. 
Obstacles overcome
At a very young age, however, the musical prodigy began to encounter often painful and bewildering hurdles to pursuing his dream. His prestigious instructor could be tough, and had old-school methods for drilling Janis on technique. "[Lhévinne] had a terrible habit, for me, of when I played a wrong note, which happened quite often at that age, he took his ruler out of his case and he'd hit my hand hard with his ruler. And I began crying, because it hurt!" Janis recalled.
As it turned out, those ruler swats were just a taste of what lay in store. His entire career would ultimately be troubled by painful and disabling hand injuries and disabilities. At 11, he put his hand through a glass door while roughhousing with his sister and slashed his left pinky, resulting in nerve damage and joint stiffness that would, doctors told him, never go away. In the 1970s, Janis was afflicted with psoriatic arthritis in both hands, leaving his joints stiff and inflamed.
Despite the obstacles presented by his own health, when asked whether he ever considered changing careers, he brushed the question aside. Instead, Janis has spent his life working with and around his aching fingers. After his apparently career-ending injury as a young boy, left without feeling in his pinky, Janis told the Pittsburgh Post-Gazette that he "learned how to use my eyes in a peripheral sense to see where the pinky was. I learned how to put it in the right place as I went on."
When, at the height of his fame as a concert pianist, arthritis bound up his joints, he took a similar tack. "If one finger was inflamed, I would use another. It was improvisation of a different sort," he told the Post-Gazette. Even the greatest musician could be forgiven for allowing their career to wither in the face of a direct attack on the tools of their trade, but Janis continued to perform at the highest level for decades, even after undergoing multiple surgeries on his hands. After keeping his affliction hidden for years, he spoke publicly about his struggles with psoriatic arthritis in 1985, later becoming a spokesman for the National Arthritis Foundation.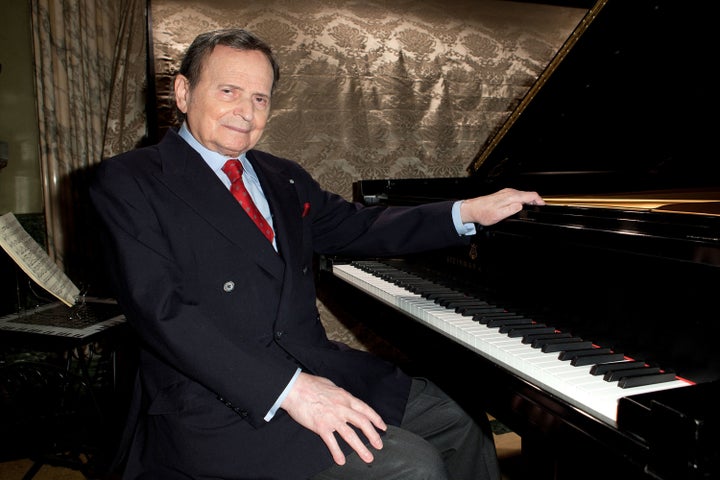 A cultural ambassador
In 1960, at the blossoming point of his fame, Janis found himself an ambassador of a more geopolitical kind when he was selected to participate in the U.S.-Soviet cultural exchange agreement. In 1962, he returned for a seven-week tour, at the invitation of the Soviets. His very first Moscow concert, he remembers, made clear the high tensions between his host and his home nations. "I came out to Moscow for the first concert, walked out onto the stage, there was no applause, and I was absolutely shattered by this," he said. "The U2 spy plane had just been shot down by the Russians ... I was the first concert after that. There was such anti-American propaganda, it was unbelievable." As his performance swelled through the theater, however, he saw signs that his audience was being won over. "At the end they were coming to the stage in tears," he said. "It really shows you what music can do."
Janis' willingness to try anything -- and hope for the best outcome -- took lighter forms, even in Soviet hotels. As he was traveling with American engineers who were recording his performances, he thought to ask them a recording-related question: "I asked them, 'Where are the bugs?'" Janis remembered. "And he found one in the chandelier, and he found one in the telephone. So I said, 'You know, there's no reason for my calling room service anymore.' I would just say, 'Could we please have more toast in the morning?' And you know what, there was more toast in the morning," he chuckled.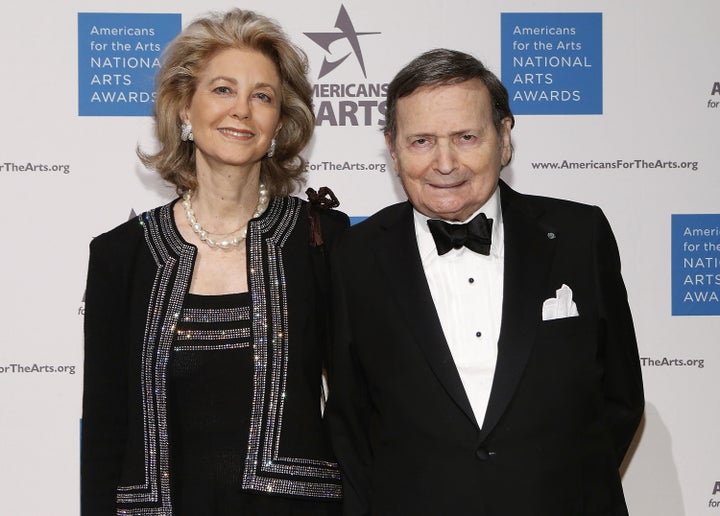 Confronting the unknown
Perhaps the most controversial aspect of Janis' biography -- and possibly his Scorsese-produced biopic -- is his open embrace of the paranormal in his life. The pianist, who says he's always felt profoundly drawn to the composer Frederic Chopin, found a kinship with his musical forebear in this.
"You see, Chopin believed in other worlds very strongly," he explained. His autobiography, on which the film will be based, delves into his otherworldly experiences, many of which, he says, have to do with his favorite composer. In the book, he recalls reading, at around 13, a book about Chopin that explored the composer's more ethereal beliefs, and it had a profound influence. "That feeling seemed to open a new place in me, or perhaps it identified an uncharted landscape I had yet to explore," he wrote in his book. "I was happy reading I was not alone in my thoughts."
On his 88th birthday -- and the eve of the 50th anniversary of his marriage to painter Maria Cooper Janis, who co-authored Chopin and Beyond with her husband -- the pianist said he's seen enough real ugliness to be comforted by possible better worlds. "That's why I'm not having a big birthday party [this year]," he said. "I didn't want it. I cannot feel celebratory with what's happening in the world. It's just so awful."
America, and the world, may seem to be in quite a shambles right now, but Janis has seen it in a pitiable state before, and he's never been afraid to step outside of a purely artistic role to make one small effort to heal divisions with music. It's not just his Soviet ambassadorship, either; when asked what, after such a brilliant career, was his proudest moment, he hesitated, then responded with an episode little remarked upon in most retrospectives of his life. "When my father died, my mother, many years later, said, 'I wanted to tell you something that your father said,'" Janis remembered. "'He said, what I'm proudest about about Byron is he didn't play in Alabama during Selma. He canceled a concert.' And that showed me what a beautiful person he was." 
That memory from the Civil Rights era strikes a poignant note now, as musicians like Beyoncé and D'Angelo, along with so many less-famous protest musicians, are putting their art to work decrying the unjust suffering of black Americans in Ferguson, Baltimore, New Orleans, and all over the country. Though we've traveled far from the time of Selma, many of the same, well-known injustices remain. 
"People are so frightened of the unknown," Janis told HuffPost. "I think the unknown is important. I'm frightened of the known." He laughed a little. "The unknown at least we have a chance. With the known it's not too good."
Byron Janis himself has become a relatively unknown figure, a dignified classical piano maestro in a world of reality TV celebrities and movie stars who open their whole lives up for tabloid scrutiny. In opening his life story, so much of which will sound odd and even crazy to skeptics, to an audience as large as that of a Scorsese film, he's taking another optimistic leap. For this preternaturally resourceful artist, there have always been unknowns that allowed him a chance -- the possibility that an improvised technique could circumvent what doctors called a career-ending injury to his finger, or the possibility that a virtuosic performance could warm a theater full of angry Soviet citizens to an American. It's in the fluid spaces between cold certainties that his art and his outlook on life flourish, and one certainty remains: It's worked. 
Listen to Byron Janis on Spotify:
BEFORE YOU GO
PHOTO GALLERY
14 Music Documentaries Worth A Watch