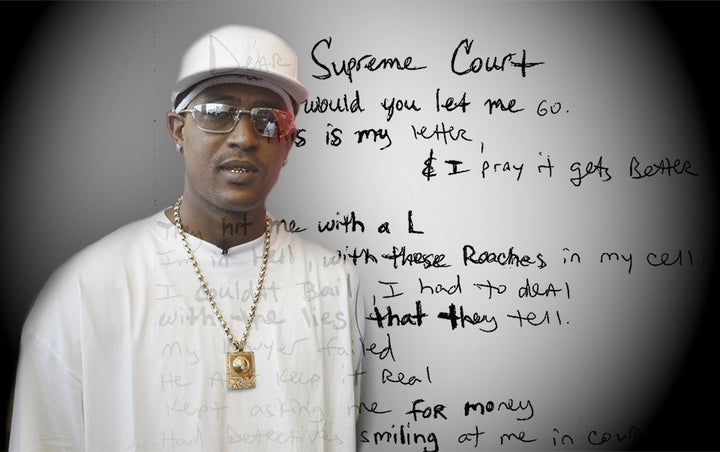 Hip-hop artist Corey "C-Murder" Miller, jailed for life in Louisiana's Angola prison for the slaying of a teenage fan, is reaching out to the world in a new rap song to seek relief from the courts.
In "Dear Supreme Court," the 45-year-old rapper sings:
My lawyer failed/he ain't keep it real/kept asking me for money/had detectives smiling at me in court/but wasn't nothing funny.

My heart was shedding tears/the judge was working with them/he forced the juror's verdict/I know the whole world done heard it.

I murdered no one/I had no gun/Didn't know the victim/My position still stands/It's blatant lynching of the system … From the start, I claim my innocence/This is a plea to the public/Dear United States Supreme, will you please give me justice.
The track is part of Miller's upcoming album, "Penitentiary Chances," which is due out in April and features guest appearances by several artists, including Snoop Dogg, Boosie Badazz and Soulja Slim's son, Lil Soulja Slim.
Miller's daughter, Chelsea Miller, his manager Manuel "M.O." Ortiz and director Michael Shahin produced the song and video. While Miller sang the lyrics himself, a stand-in portrays him in the video. The production team declined to say how Miller was able to record the track.
Ortiz said the album is intended to make people fully aware of "how the court system railroaded" Miller.
"We're just tired of waiting for something to happen, and [Corey] wants people to know what happened to him," Oritz told The Huffington Post.
"I feel like the video really shows what we have been dealing with all these years," Chelsea Miller told HuffPost. "It's helpful because a lot of people form an opinion on the case with minimal insight as to what's actually transpired."
The rapper has always maintained his innocence in the 2002 fatal shooting of 16-year-old Steve Thomas at the Platinum Club, a now-defunct nightclub in the New Orleans suburb of Harvey, Louisiana. Yet Miller was ultimately convicted of second-degree murder, for which he received a mandatory sentence of life imprisonment.
According to his lawyers, Miller was convicted despite a lack of direct evidence tying him to the crimes and questionable witness testimony. At least two jurors have said they did not feel that the prosecution sufficiently proved that Miller was guilty.
Thomas' family did not immediately reply to a request for comment from HuffPost.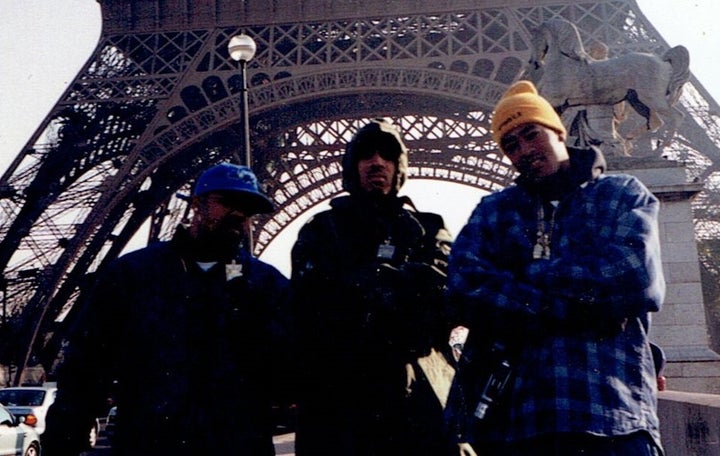 Miller's case is eerily similar to that of his former record label-mate, McKinley "Mac" Phipps Jr., who is currently 16 years into a 30-year sentence for the 2000 shooting of a fan at a nightclub in nearby Slidell, Louisiana.
During Phipps' trial, the prosecution quoted from the rapper's lyrics, twisting and altering the words for an all-white jury. In Miller's case, court documents were peppered with references to his moniker, "C-Murder."
"[C-Murder] and Mac got almost the same case -- club shootings -- and it's all bullshit man," rapper Torrance Hatch, better known by his stage name Boosie Badazz, told HuffPost.
"They basically got indicted on their lyrics," the rapper continued. "[The prosecutors] used their lyrics against them, when it's supposed to be freedom of speech. Bob Marley said he shot a sheriff but he didn't shoot a deputy. Johnny Cash said he shot a man just to watch him die [and they] didn't get indicted, but we live in Louisiana ... There's no freedom of speech no more."
Phipps' case made headlines this week after his defense attorneys announced that they would aggressively pursue an application for post-conviction relief on the grounds that prosecutors withheld evidence that would have won Phipps an acquittal.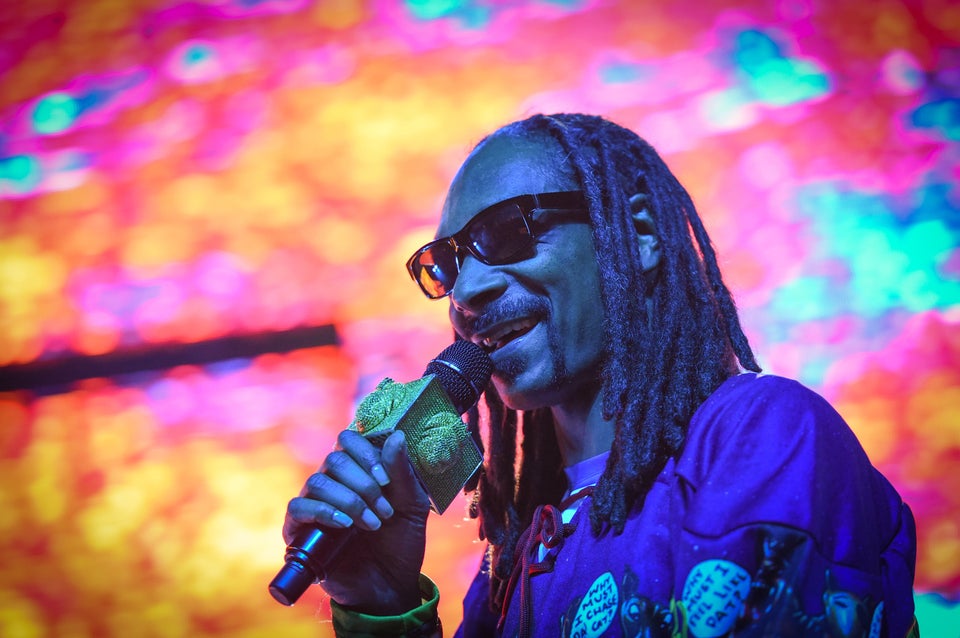 Rap As Evidence
Miller's attorneys are also pursuing an appeal, alleging that their client did not get a fair trial. Court filings indicate the defense has found new evidence -- including two new witnesses who never spoke to police -- that allegedly casts doubt on the prosecution's case. The motion also claims that Miller had ineffective trial and appellate attorneys, among other complaints.
The rapper and his family hope that Louisiana's Supreme Court will be more favorable toward his appeal than the lower courts have been.
"We're still waiting on a response [to the appeal]," said Chelsea Miller. "We're not sure when to expect that, but this is the first time we have had lawyers that are 100 percent on his side. He has a new private investigator, and between them, they're finding concrete evidence and proof. So I really feel this time there is no plausible chance it can be ignored."
Meanwhile, she is hoping the video will bring much-needed attention to her father's case.
"Look at 'Making a Murderer,'" she said. "It really got people riled up, so this is perfect timing. This is a new way for people to seek justice."
Support HuffPost
The Stakes Have Never Been Higher
Related
Popular in the Community