A C-130 military cargo plane crashed Wednesday onto a Port Wentworth, Georgia, highway, killing all nine people on board just minutes after taking off.
The National Guard plane, which had been undergoing routine maintenance, was headed to Tucson, Arizona, to be decommissioned, Puerto Rico National Guard spokesman Maj. Paul Dahlen said at a news conference. It was in the air for about two miles before striking a highway median, sending clouds of black smoke into the air.
The cause hadn't been determined, Dahlen said, though the aircraft was decades old.
"The planes that we have in Puerto Rico ― it's not news today that they are the oldest planes on inventory" in the National Guard, Adjutant Gen. Isabelo Rivero said.
A spokeswoman for the Port Wentworth Fire Department said a call came out and "everyone scrambled" to the scene. She could see black smoke "pouring" into the sky from her location, she said.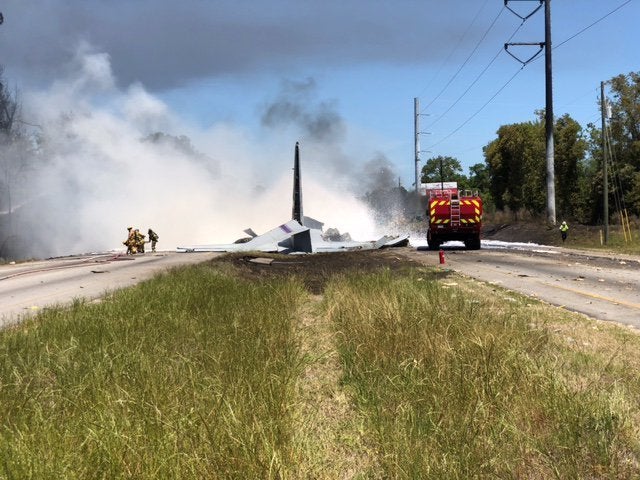 Minh Phan, 25, was walking near an outlet mall in Pooler when he saw "a huge black plume."
"I was pretty shocked," Phan told HuffPost in an email. "I knew it couldn't be good. We have a lot of passenger, private and military aircraft that fly in the area, and that was my biggest concern was that something just crashed."
The aircraft and the crew members, Rivera added, played an integral role in hurricane recovery efforts last fall, following the storms in both the British Virgin Islands and Puerto Rico.
"This pains us," Rivera said.
Nina Golgowski contributed reporting.
This article has been updated throughout.
Related
Popular in the Community