Recently I was a first time participate in C2Montreal. In a world that is so focused on scale it is easy to lose sight of the bigger bigger picture. Montreal has always been known as an international hub. As such, the idea of a cross-cultural theme-based learning event was destined to be hosted by the beautiful city. However the term "event" doesn't do it justice as it is an immersion experience that Sid Lee's Will Travis describes as "a cross between SXSW + TED sans the drugs and sex."
C2 means Commerce + Creativity. Over 5000 people from 43 countries experience a dance between the big stage, with some international big hitters such as Martha Stewart and Airbnb's Chip Conley, and a potpourri of thought-leaders across 24 industries made accessible through coordinated "brain dates."
So many thought-leaders = so much good information. A week after the event there are three readers from this #C2M16 experience whose message deeply inspires. Elora Hardy inspires by the respect she has regarding humanity in nature - a sense of presence through the aesthetic. Philip Shepard inspires by the way he teaches leadership through music. Yarrow Kraner inspires by how he cultivates cross-generational communities who create groundbreaking impact across the globe.
Elora Hardy ~ we are craving a sense of belonging in nature.
Elora Hardy, Founder of Ibuku, is well known as a creative architect using sustainable materials, especially bamboo. Some of her team's work can be seen in luxury resorts such as The Four Seasons, and you may have heard her Ted Talk. When she was nine years old her mother asked her to draw a house she'd like to live in and she subsequently built that house. You can see both the drawing and the actual home below. As a mother of three I wonder what moments I've overlooked to let my children know the power they have as creators. In our culture we talk about innovation as if it were a core competency. What was magnetic about Elora's message was the importance for a child to experience the power of their imaginations in real time and space. Our minds are a lot like bamboo - ideas have their own resilience and will bend to the belief systems that hold and mold them. In physical space we sometimes forget that we ourselves are part of nature. Elora's work has such respect for our need to be a part of nature. We are hungry for belonging. We need nature more than nature needs us. Even as adults, the sparkle of Elora's presence evokes the wonder of a child. Anything is possible so long as you respect yourself and where you stand.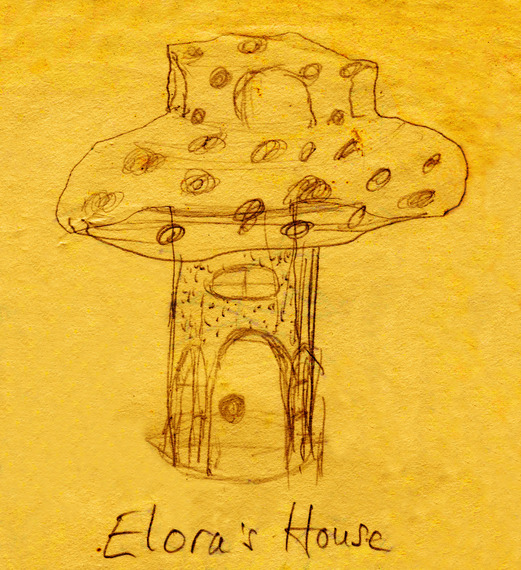 Philip Sheppard ~ Doing, not consuming, is what makes you good at something: Mozart did not listen to Mozart; one doesn't get fit watching the Olympics.
Philip Sheppard is a composer, producer and virtuoso cellist who has played at the Royal Academy of Music, Cirque du Soleil, and the summer 2012 Olympics in London. He has every right to be in the spot-light as a virtuoso. However, he gets his power by giving his power away to our next generation. He is infectious with his belief that we are asking our children to perform based on other's intelligence versus allowing them to "claim their own voice" and power to create. In collaboration with Russell Spurlock, Philip's current passion is the Hatch Ostinato Project, whose core mission is to empower students through music composition. The program ultimately results in a professional music production that can be licensed, acting as a funding mechanism for music programs in schools.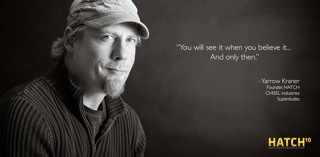 Yarrow Kraner is a creative alchemist whose spidey sense is the ability to curate communities for impact. Every year in Bozeman, Montana, a hand picked group of 100 share a four day peer-2-peer workshop where 40% of the participants are young entrepreneurs and artists and 60% are accomplished individuals across multiple domains. Parker Palmer's Courage to Teach says it best:

"Mentors and apprentices are partners in an ancient human dance . . . the dance of the spiraling generations, in which the old empower the young with their experience and the young empower the old with new life, reweaving the fabric of the human community as they touch and turn."
Here is the rub: you cannot pay to play. This is a hand curated by an invitation only community where acts of generosity become the criteria for admittance. This #becauseofHatch community is now building beyond Bozeman and is reaching world wide. It is such a well designed program that it has become known as the Hatch A Better World Experience.
Related
Popular in the Community