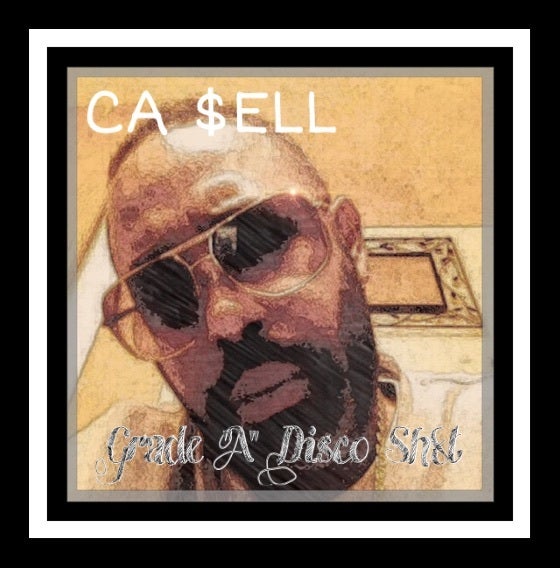 WE SAT DOWN WITH NEW ARTIST AND BURGEONING GLOBAL MEDIA SENSATION CA $ELL AND SPOKE WITH HIM ABOUT HIS NEW SOLO MUSIC EP ENTITLED, CA $ELL - GRADE "A" DISCO SH$T(SPECIAL EDITION) EP.
TO OUR AMAZEMENT, HIS PERSPECTIVE AND VEIWPOINT ON HIS MUSIC WERE UNLIKE ANYTHING WE WERE EXPECTING. SIMPLY BEING, HIS MUSIC TETHERS ALONG THE LINES OF THE ATYPICAL HARDCORE/ GANGSTA RAP & HIP - HOP GENRES.
CA $ELL STATES, HE WANTED TOUTILIZE EVERY STEREOTYPICAL TEMPLATE USED BY HARDCORE / GANGSTA RAPPERS NATIONWIDE AND INCORPORATE INTO HIS MUSIC, IMAGE / PERSONA & BUSINESS MODEL. HE SIMPLY STATES, "AS AN ARTIST AND MUSIC PRODUCER I'M A THESPIAN AT HEART." NONETHELESS, HIS MUSIC IS "FEEL GOOD", MELODIC & COULD MAINLY CLASSIFIED AS POPULAR MUSIC.
CA $ELL STATES, "AT THE ONSET OF THIS PROJECT WE WERE THINKING...MY MUSIC COULD SELL..." AND SELL IT HAS, HIS INITIAL SOLO RELEASE, CA $ELL - GRADE "A" DISCO SH$T, IS NOW CURRENTLY BEING DISTRIBUTED BY DIGITAL MUSIC DISTIBUTION CHANNELS WORLDWIDE
CA $ELL - GRADE "A" DISCO SH$T (SPECIAL EDITION) EP IS AVAILABLE NOW ONLINE AT THE FOLLOWING:
(ITUNES.COM, SPOTIFY.COM, DEEZER.COM, TIDAL.COM, RIPPLETUNES.COM
Related
Popular in the Community