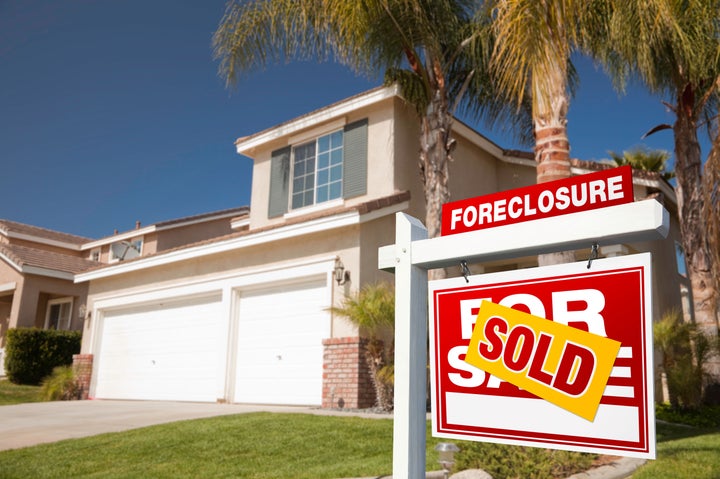 California continues to lead the nation in questionable home loans, with Los Angeles, Riverside, Santa Clara, Orange and San Bernardino counties among the areas with the highest number of suspected mortgage fraud cases, federal financial officials reported this week.
According to the U.S. Treasury Department, three California cities were among the top five metro areas ranked by reported mortgage fraud. San Jose was the top-ranked metropolitan area per capita, followed by Riverside and Los Angeles. Miami and Las Vegas were fourth and fifth, respectively.
The rankings are based on mortgage fraud suspicious activity reports filed by banks and other financial institutions from July to September 2011 [PDF]. The reports don't confirm actual fraud, but list financial irregularities.
"As housing markets look to recover, criminals persist in their efforts to prey on struggling homeowners, while financial institutions continue to uncover apparent fraud as they work through their portfolios of earlier mortgages now in default," James H. Freis Jr. said in a statement. Freis is director of the Treasury Department's Financial Crimes Enforcement Network, which analyzes the fraud reports.
"FinCEN will continue to monitor these reports and work closely with law enforcement to help them track illicit actors," Freis said.
California has consistently ranked near the top among states with suspected mortgage fraud since 2002, the year the Treasury Department began reporting suspicious activity statistics, federal reports show.
About 46 percent of suspicious reports involved some type of homeowner debt removal or refinancing attempt. Social Security number discrepancies in the loan application accounted for about 15 percent of the reports.
State and federal officials are sharpening their focus on mortgage fraud in the face of growing criticism by homeowners, activists and banking experts about the lack of fraud prosecutions since the 2008 housing crash.
Last year, California Attorney General Kamala Harris created a statewide Mortgage Fraud Strike Force, made up of 17 lawyers and eight special agents from the state Department of Justice, to focus on all aspects of unscrupulous lending. Harris told the Los Angeles Times that the state's current budget woes are directly linked to mortgage fraud.
"We are looking at a situation of up to $640 billion in wealth having been lost because of this wave of foreclosures that has hit the state," Harris said, referring to the decline in homeowner equity. "There is a direct connection" between mortgage fraud "and the issue that we are challenged with in terms of our state budget crisis."
Corey G. Johnson is an investigative reporter for California Watch, a project of the non-profit Center for Investigative reporting. Find more California Watch stories here.
REAL LIFE. REAL NEWS. REAL VOICES.
Help us tell more of the stories that matter from voices that too often remain unheard.