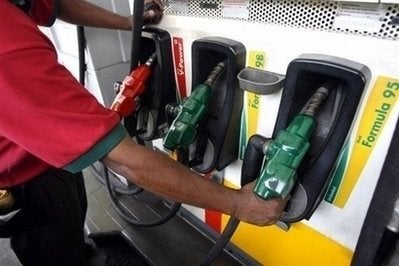 Gas prices in California are at an all-time high. The statewide average price for a gallon of regular is now 58 cents more per gallon, than the same time last year.
But, there is one place on the Central Coast where you can expect to pay more than $5 a gallon. The Americo gas station in the tiny coastal town of Gorda, about 40 miles south of Big Sur, is selling gasoline for $5.19 a gallon for regular, and $5.39 for premium.
Despite high prices, the local gas stop grabs customers, without any competition. And according to locals, the pain at the pump isn't over yet... as they plan to raise the prices another 20 cents in the coming weeks.