Dec 24 (Reuters) - A Las Vegas taxi driver has been hailed for his honesty after ensuring that $300,000 in cash found left in his cab was returned to its rightful owner, the Las Vegas Sun reported on Tuesday.
Gerardo Gamboa discovered the cash inside a bag that an unidentified passenger left behind in the taxi's back seat early Monday after a successful night of gambling, the newspaper reported.
Gamboa's employer, Yellow Checker Star Transportation, later rewarded the cabbie for his rectitude by giving him a $1,000 bonus and a dinner out for two, and named him the company's driver of the year, the newspaper said, citing accounts from Gamboa and his company.
It was not clear whether the owner of the cash would also reward Gamboa.
The cabbie could not immediately be reached by Reuters for comment, and his company did not return phone calls. City police declined to comment on the incident.
Gamboa picked up the cash-toting man early on Monday at The Cosmopolitan hotel and drove him to the Palms Place, where he received a $5 tip, he told the newspaper.
At Gamboa's next stop, a hotel doorman at the Bellagio discovered the bag in the rear of the cab, and thinking it contained chocolate left behind by a passenger, moved it from the back seat to the front passenger seat, the newspaper reported.
After peering inside the bag while stopped at a traffic light, Gamboa called his dispatcher to report the find.
Using hotel records, the cab company tracked down the passenger, who arrived at the company's office in sweats and a T-shirt - but without any identification.
After local police helped verify his identity, the man was reunited with his cash. He shook Gamboa's hand, took down his contact information, and said he would reward him at a later time, the newspaper reported.
"If he doesn't give me anything, that's OK," Gamboa told the Sun. "I'm not waiting for any kind of return. I just wanted to do the right thing, and I appreciate what the company did for me." (Reporting by Jonathan Kaminsky; Editing by Steve Gorman and Ken Wills)

Related
Before You Go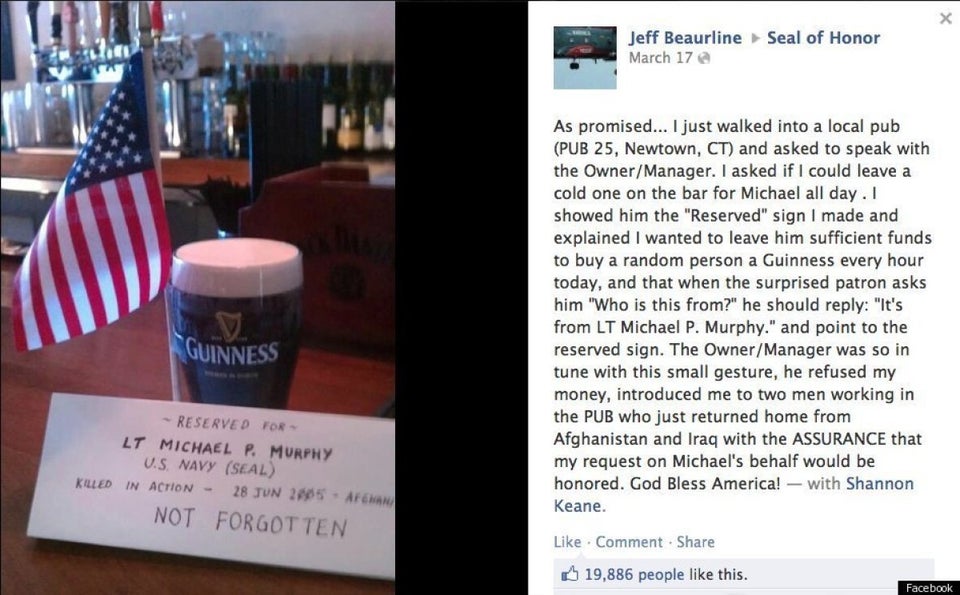 Random Acts Of Kindness
Popular in the Community