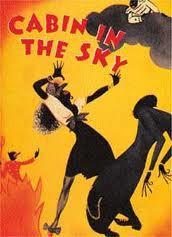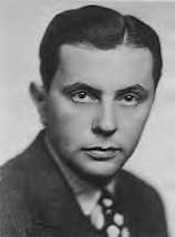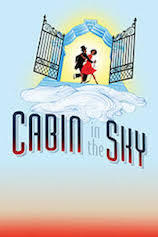 I have long wondered about Cabin in the Sky. As the most celebrated creation of my favorite collaborator, the late-Vernon Duke (whom I never actually met but did write a musical with -- Misia -- as I have previously explained here), I wanted to love Cabin in the Sky. I am fond of the 1943 movie, but it does have its problems. The opportunity to finally see the show at City Center's Encores! series last week, ostensibly as it was originally performed in 1940 on Broadway, filled me with anticipation. And trepidation.
The movie treads perilously close to (and more than occasionally flops across) the cusp of stereotyping racial condescension. Despite the star presence of Ethel Waters, Lena Horne and Louis Armstrong, among others -- each of whom knew how to outwit or simply outgun racial condescension with straight ahead talent -- the ingratiating grins in the movie are mortifyingly toothsome, the cliches dusky and the dice games ever-present.
Yet, the music is anything but stereotypical. Vernon Duke's contribution to Cabin in the Sky is stellar, however nominally diminished by MGM's carving up and, in some instances, supplanting his original Broadway score with music written by others, specifically Harold Arlen -- though it's hard to complain about "Happiness is A Thing Called Joe."
My friend Larry Maslon, the inimitable musical theater scholar and radio host, invited me to join him before the final dress rehearsal last Tuesday at Encores! to speak about Vernon Duke and Cabin in the Sky. This invitation forced me to think again about the show and try to concretize my contradictory feelings toward it. Cabin in the Sky was not merely a black Broadway musical completely created by white guys, it was a black musical mostly created by Russian emigres who still spoke English as a second language. George Balanchine, just seven years removed from his arrival in America, was the director (for the first time in his career) and choreographer. Boris Aronson, whose signature subsequent achievement would be the Chagal-esque sets for Fiddler on the Roof, was the designer. Vernon Duke, a Kiev-born, conservatory trained, composer who continued to turn out classical music under his original Russian name, Vladimir Dukelsky, was somehow designated to write the music that would swing Cabin in the Sky for its all black cast.
A strange melange, even for 1940. I love the backstory behind this mash-up, as illuminated by Vernon Duke himself in his excellent memoir, Passport to Paris. Lynn Root, a Minnesota-born Hollywood scriptwriter, wrote the original libretto for Cabin in the Sky wholly on his own, on spec. He touted his script (originally titled Little Joe) to comic character actor Teddy Hart at a Hollywood party. Teddy Hart read Root's script, liked it, and passed it on to his brother, Lorenz Hart, Richard Rodgers' brilliant, tormented lyricist, who was then nearing the end of his troubled life. Larry Hart liked the script too but was in no shape to work on it. He passed Little Joe on to his infamous partner in carousing, Milton "Doc" Bender, a dentist-turned-Broadway-hanger-on, who has gone down in musical theater history as Larry Hart's enabler and chief corruptor but who apparently also was a very devoted theatrical agent representing a handful of artists whose work he loved, including both George Balanchine and Vernon Duke.
Whew. It was Bender who handed Little Joe to Balanchine and it was Balanchine, according to Duke, who passed the script to him and asked "Vladimir" to "decipher it."
Duke, to his credit, tried to beg off as composer, insisting he was wrong for the job. Balanchine and Bender persisted. Duke turned first to Ira Gershwin as a potential lyricist but Gershwin was already engaged writing Lady in the Dark with Kurt Weil. Duke then pitched "Yip" Harburg and Johnny Mercer. Neither accepted.
I spent ten years of my life researching a book called Black and Blue, a biography of the most important African-American lyricist of this period, a woefully neglected artist by the name of Andy Razaf, who wrote countless hits, including "Ain't Misbehavin'" and "Memories of You" with his most frequent collaborators, respectively, "Fats" Waller and Eubie Blake. It is a measure of the color blindness (in the least flattering sense) of even the most well-intentioned white Broadway creators in 1940, like Vernon Duke and George Balanchine, that neither of them seems to have ever considered Andy Razaf for even a moment as lyricist for their new project, though the show was subtitled "A Black Fantasy," for God's sake. Andy Razaf and Eubie Blake actually spent 1940 creating a Broadway-targeted all-black musical called Tan Manhattan that closed in Washington, D.C. for want of a Broadway producer, despite ecstatic local reviews.
Vernon Duke went on to select a young, Virginia-born, white lyricist named John Latouche, whose later work would famously include Leonard Bernstein's Candide and Jerome Moross's The Golden Apple. The score that Duke and Latouche created was fully revealed to me for the first time at the Encores! Final Dress. The ambition of Duke's music really was astonishing. Beyond the effortless (swinging) perfection of the show's great hit, "Taking A Chance On Love," Duke managed to meld seamlessly the requisite African American spirit with a Dukelsky-driven compositional venturesomeness that not only did not condescend to its black source material but in fact integrated it with an expansive modernism that at times invoked the sound and harmonic texture of Duke's dearest Russian pal and peer, Serge Prokofiev.
Cabin in the Sky on Broadway was an at times contentious but ultimately joyous collaborative effort between Duke, Balanchine and their black cast, especially the show's star, Ethel Waters (who only signed on after the title was changed to her satisfaction), and the dancer-choreographer Katherine Dunham, whom Balanchine openly encouraged to co-choreograph the show with him. In retrospect, it should not surprise that Cabin in the Sky's Russian creators were so in tune with their African American counterparts. All three Russians had suffered Communist repression in their youth and comprehended the discrimination that was the essence of the African American experience in America. Only Aronson was, in fact, Jewish (though I have found myself laughing to keep from crying of late, as authors like the poet and critic David Lehman include Vernon Duke in books like Lehman's recent, A Fine Romance: Jewish Songwriters, American Songs. Not every Golden Age Broadway songwriter with Russian roots was Jewish, including and especially not Vernon Duke.
In the end, perhaps unsurprisingly, Cabin in the Sky at Encores! did not really settle anything for me. The exploratory breadth of Duke's score was amplified by Jonathan Tunick's exemplary new orchestrations but again Duke's music was not fully trusted. Encores! augmented it with a surfeit of beautifully sung, authentic, black spirituals that went on far too long and only served to obscure Vernon Duke's full Cabin in the Sky conception. This time around I had the sense that it was Encores! ' reverse condescension toward Cabin in the Sky itself, in it original form, that undermined the show. Something about this piece seems destined to always tempt condescension in one form or another. The Encores! choreography by Camile A. Brown was magnificent, to a degree -- deeply rooted in Africa, as well as in the African-American experience. The stepping, however, went on with a frenzy and a sense of overkill that seemed to cry out: 'Look at me! Not at this show, which we all find a little embarrassing. Don't we...'
~
Calling all HuffPost superfans!
Sign up for membership to become a founding member and help shape HuffPost's next chapter