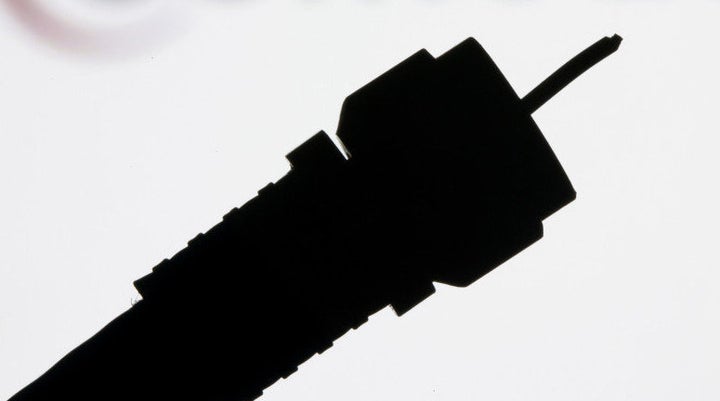 A new study has found that, though the average cable television bill is around $86 per month right now, that cost could skyrocket to $200 by the year 2020 if premium channel providers continue to increase their prices at the rate they have been over the past few years.
One reason prices continue to climb is that Hollywood studios and professional sports leagues are charging cable providers more to broadcast their programs, the report found. But companies are also being forced to hike prices because fewer and fewer people are subscribing to cable.
According to a 2011 analysis by the Associated Press of leading cable providers' quarterly earnings, the nine largest subscription-TV providers -- which includes Verizon, AT&T, DirecTV and others -- lost a total of 195,700 subscribers from April to June 2011.
As for the cause of the decline, various reports have indicated that consumers are increasingly canceling their cable subscriptions in part for economic considerations but also because they have other outlets for television like free Internet TV, Netflix, and pay-per-view movies, according to Associated Press.
"Anecdotal evidence suggests that young, educated people who aren't interested in live programs such as sports are finding it easier to go without cable," the AP reported. "Video-streaming sites like Netflix.com and Hulu.com are helping, as they run many popular TV shows for free, sometimes the day after they air on television."
But in a recent "Entertainment Trends in America" report, which surveys 10,000 consumers twice a year, the NPD Group found that the majority of survey participants said that would rather get all their programs from one provider -- instead of from multiple outlets like Hulu, Netflix and satellite -- and only 20 percent said that they would unsubscribe from cable in the event they could get all their favorite programs online for free, according to a press release.
And with Internet connection speed increasing ever year due to new broadband technology, the current gap in video quality between Internet shows and cable is likely to disappear, meaning that studios may be able to charge more for their content online, according to Ars Technica.
Keith Nissen, research director for The NPD Group, said that the pay structure for premium needs to change or else people won't be able to afford it anymore.
"As pay-TV costs rise and consumers' spending power stays flat, the traditional affiliate-fee business model for pay-TV companies appears to be unsustainable in the long term," Nissen said in a press release.
Popular in the Community