Forget the United States of America: This is the United States of Comcast.
Comcast's $45 billion deal to buy Time Warner Cable is going to give it an enormous share of the nation's market for Internet service, if maps produced by the blog WebpageFX are any guide.
The map, based on an analysis of web traffic, shows the top Internet service provider in each U.S. state.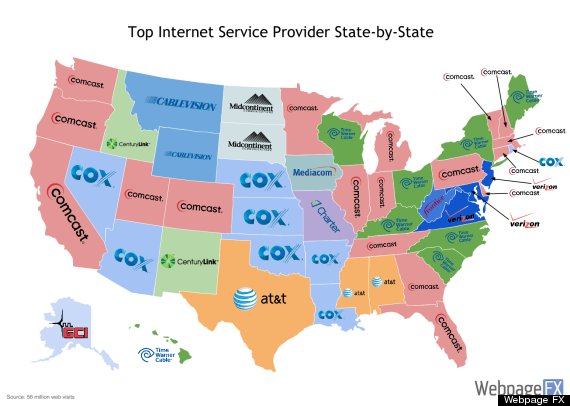 Though 12 different service providers are represented on the map, Comcast is the top ISP in a whopping 18 states. Tied for 2nd with Cox is Time Warner Cable, both of which are the top ISP in 8 states. In addition, Comcast co-owns Midcontinent Communications, which is the top ISP in North and South Daktota.
Here's how the map would change if the merger were to go through.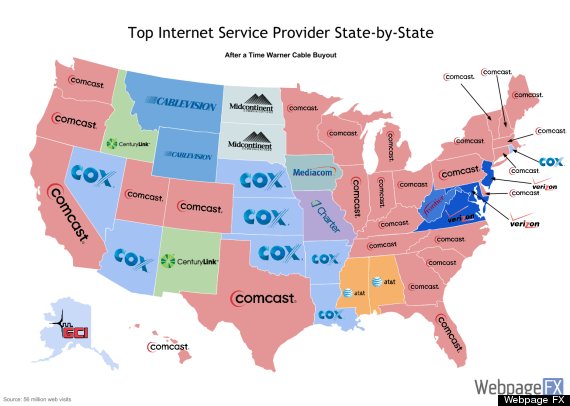 If and when Comcast takes over Time Warner's states, it will be the top ISP in 26 states.
UPDATE: As several readers have pointed out, Comcast has a stake in North and South Dakota, too, in a joint venture with Midcontinent Communications.
Related
Popular in the Community