 Sept 3 (Reuters) - Cable and satellite customers beware. Prepare for more blackouts of major stations and keep a close eye on that cable bill.
The cost of a deal announced Monday between Time Warner Cable and CBS, that ended a month-long blackout of the main CBS channel and its Showtime cable offering in New York and Los Angeles, is likely to be passed onto the consumer.
And as video programming costs climb across the board, there are likely to be many similar disputes leading to a disruption of service in various parts of the country.
This year so far, there have already been blackouts in 80 markets, putting cable and satellite companies on a path to beat last year's count of blackouts in 91 markets, according to the American Television Alliance, which tracks such disputes.
The broadcaster usually wins. Time Warner Cable's fees for CBS channels and programming will likely triple over the next few years, media analysts said. Time Warner Cable's blacking out of CBS channels slowed but didn't significantly curb the retransmission fees that CBS was seeking, they said.
The two sides came to an agreement only four days before the start of the highly popular National Football League's regular season. CBS has rights to broadcast top games on Sunday afternoons.
Time Warner Cable's hard line could embolden other players to be just as aggressive at dropping popular channels, said Barry Parr, an analyst at research firm Outsell who follows the television industry.
They may have little choice. Video margins for cable companies have been shrinking. Barclays' analyst Kannan Venkateshwar estimates video programming costs grew to 44 percent of operators' video revenue in 2012 from 35 percent in 2005.
The squeeze has gotten so intense that Time Warner Cable's recent standoff prompted supportive statements from satellite operator DirecTV, which usually would see a blackout as a chance to poach subscribers.
Terms of the CBS-Time Warner Cable dispute were not disclosed but analysts estimate CBS secured the $2 per subscriber fee per month it was aiming to get for its broadcast network from about 56 cents. That will only spur other broadcasters such as Fox, Walt Disney Co's ABC and Comcast's NBC to seek large increases of their own when contracts come up.
"There is a new template here. Two dollars is the new holy grail," said Wunderlich Securities analyst Matthew Harrigan.
He estimates Fox currently pockets close to $1.25 per month per subscriber on average, while ABC receives 50 to 65 cents and NBC less than that.
Time Warner Cable will likely be forced to raise prices early next year to make up for the increased costs of the CBS deal, Harrigan said.

Cable bills are already rising faster than inflation. Craig Moffett, an analyst at research firm MoffettNathanson LLC estimates the monthly cost of a TV subscription has increased 32 percent over the past five years.
In July, subscription services for cable, satellite and radio rose 2.4 percent year over year, according to the Bureau of Labor Statistics. By comparison, the overall U.S. Consumer Price Index rose just 1.7 percent over the same period.
The next potential brawl will likely pit Dish Network , which last year blacked out the AMC channel and its hit shows "Mad Men" and "Breaking Bad" for more than three months last year, against Walt Disney. Disney's channel lineup includes sports network ESPN, the most expensive on the dial.
The agreement between Dish, which has 14 million subscribers, and Disney expires this fall.
Dish officials did not respond to a request for an interview, but on an Aug. 1 conference call with analysts Dish Chairman Charlie Ergen said he was optimistic the two sides would reach a deal.
Still, Ergen threatened to drop Disney channels.
"If we get that deal we'll do it," said Ergen. "If we don't get that deal we'll part ways. Simple as that," Ergen said.
Rising programming costs are no thrill for consumers such as Justine Fowler, a 26-year-old advertising account executive in New York, who signed up for Time Warner Cable's video and Internet service in early September after she moved to Brooklyn from Manhattan.
She would consider cancelling her subscription, which costs more than $100 per month for cable and Internet at a promotional rate, she said, if she did not want to watch the games of her favorite NFL team, the New England Patriots.
"Having cable and the bills associated with it can be overpriced when you get can get basically the same alternative with Hulu and Netflix," Fowler said in reference to two of the most popular online streaming companies.
The specter of rising costs during the Time Warmer Cable-CBS standoff prompted calls for the Federal Communications Commission to intervene. While the FCC released statements saying it was monitoring the situation, it showed it had little power to end the fight, said David Wittenstein, a communications attorney at the firm Dow Lohnes who has handled similar negotiations between cable companies and broadcasters.
"The FCC showed they are going to limit their activities to getting on the phone with the parties and urging them to reach an agreement," he said.
For many cable and satellite consumers that means higher prices may well be just one more blackout away. (Reporting by Liana B. Baker in New York and Lisa Richwine in Los Angeles; Additional reporting by Dan Burns; Editing by Ron Grover and Tim Dobbyn)

Before You Go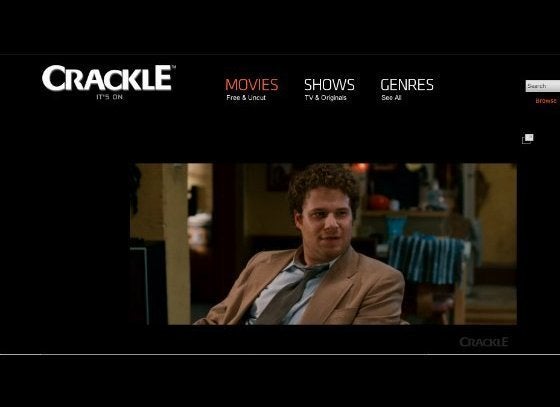 5 Smaller Alternatives to Netflix
Popular in the Community