 The cable industry wants Internet users to go on a diet.
Cable companies have been testing a new business model that charges customers based on how much data they use, and penalizes them for exceeding those limits. Time Warner, the nation's second-largest cable provider, now offers such tiered plans to customers nationwide.
The industry says so-called "usage-based pricing" -- which resembles most wireless plans -- is a sensible option for light Internet users and a way for companies to manage networks that have become congested by the explosion of data-heavy online video.
Yet the industry's shift away from one price, all-you-can-eat service has drawn scrutiny from consumer groups, regulators and lawmakers who worry the new model is motivated by a desire to boost profits when users go over their caps and protect cable TV from competing Internet services like Hulu and Netflix.
(Will metered billing change how you watch videos? Tell us: openreporting@huffingtonpost.com)

In a report last month, the New America Foundation said the impact of such data caps would not only restrict consumers who want to stream movies and TV shows online, but also those who want access to the future of data-heavy services like online classes and medicine.
"Making bandwidth an unnecessarily scarce commodity is bad for consumers and innovation," the report said.
Last month, Sen. Ron Wyden (D-Ore.) introduced a bill that would put limits on the industry's new business model by creating standards for how Internet providers measure customers' data use and ensuring that caps "are truly designed to manage network congestion." Wyden's bill failed to pass before the session expired, but a spokesman for the senator said he plans to introduce a similar measure this year.
The cable industry called Wyden's bill "ill-conceived" and said it "ignores the substantial pro-consumer benefits of usage-based pricing." In recent weeks, the industry has defended its new pricing model by releasing academic papers supporting it.
"Many consumers don't need as much data as those who stream video or music all day," said Brian Dietz, a spokesman for the National Cable and Telecommunications Association, the industry's trade group. "This is a more fair way to provide broadband service."
Under one new pricing plan, Time Warner Cable customers save $5 on their monthly bills if they accept a cap that's the equivalent of streaming two HD movies. They would pay $1 for every gigabyte over the monthly limit.
"This is for light users who are using the Internet for looking at pictures of grandkids and checking email and doing web surfing," said Time Warner spokesman Justin Venech. "If you're downloading TV shows and movies online, this option would not be for you."
Time Warner tested the pricing plan in Texas last spring. Venech declined to reveal how many customers have signed up for the new capped service.
Comcast, the nation's largest cable provider, also began offering a tiered system for billing in some markets last year. One option offered customers 300 gigabits per month -- or about 130 hours of Netflix HD videos -- and charged them $10 extra for an additional 50 gigabits.
Benjamin Lennett, a policy director at the New America Foundation, said that while a 300-gigabit cap may seem generous, it may not be enough for average families with multiple viewers and devices connected to the Web.
"If you have five or six connected devices and multiple people using the Internet at the same time, people are going to start hitting these caps more and more," Lennett said.
Comcast did not immediately respond to a request for comment.
Comcast was criticized last year for not counting video streamed through Xboxes as part of customers' data limits. Last year, the Justice Department reportedly began investigating cable companies' use of Internet limits as part of its probe of anti-competitive practices in the online video market.
The Federal Communications Commission could also take action in response to the industry's new pricing model. But FCC Chairman Julius Genachowski has issued seemingly differing opinions on the issue.
In May, Genachowski told a cable industry group that usage-based pricing "could be healthy and beneficial." But when asked about tiered pricing plans in September, he said, "anything that depresses broadband usage is something that we need to be really concerned about."
Some critics expressed dismay over his appointment. Karl Bode, who runs the industry blog DSL Reports, called Wildman's hiring "troubling for an agency that has already utterly refused to seriously address the anti-competitive impact of usage caps and high overage pricing."
Related
Before You Go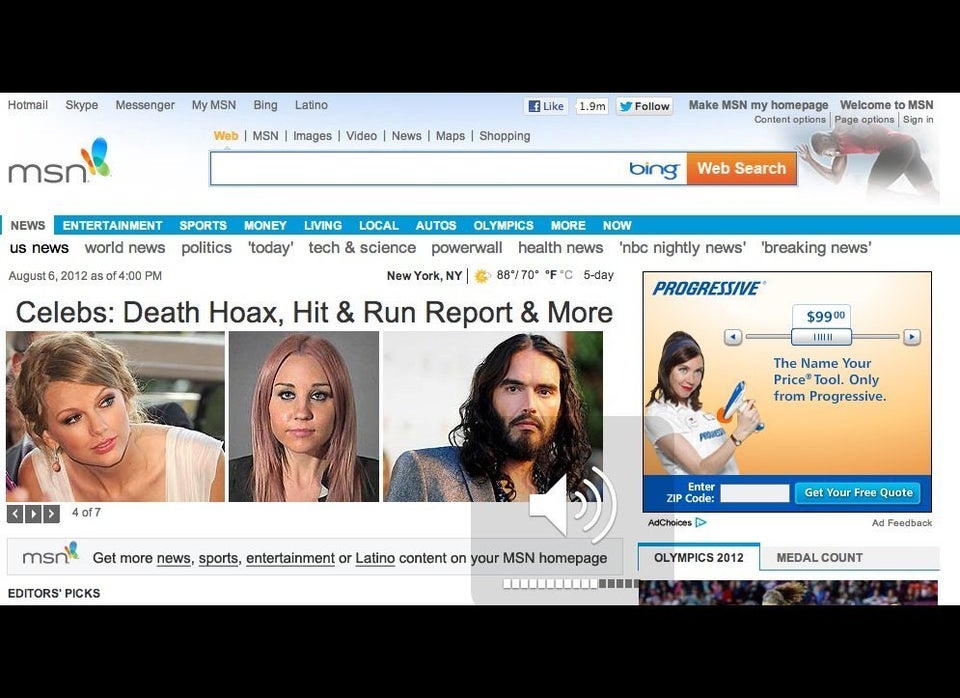 Top 17 Websites Of 2012
Popular in the Community