...Donny Hathaway died on Jan. 13, 1979 after jumping from the 19th floor of New York's Essex House Hotel.
...Jackson Browne recorded his breakthrough, The Pretender, after his first wife committed suicide in 1976.
...In 1981, Eric Clapton cancelled a tour in support of Another Ticket after developing bleeding ulcers.
This is a small sampling of the fun facts that Music Choice thinks you might enjoy knowing. I just know you're gonna whip out that bleeding ulcers nugget next time you're at a party.
You Probably Have Music Choice
If you have cable television, there's a good chance you have Music Choice and with it, 100 channels of 24/7 streaming music content. From stations like Classic Rock, Adult Alternative, and Teen Beats to Jazz, R&B Classics and Sounds of the Season, Music Choice offers a broad spectrum of listening opportunities for audiences of all ages and tastes.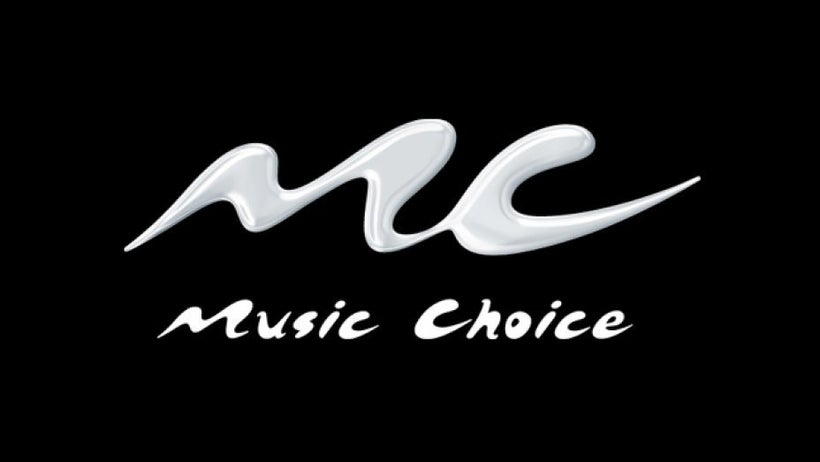 And the song selection is usually pretty good; broad, varied, and highlighted by the occasional surprise. They claim that their playlists are created by actual human beings, as opposed to robotic algorithms. This means you get some deep cuts, forgotten favorites and unearthed treasures along with the usual Billboard fare.
To be honest, it's a pretty great product. I use it all the time.
But Music Choice has a sinister undercurrent, and I'd be lying if I said I haven't obsessed over it. I'm a guy who always likes to have music on in the background (if not the foreground). I'll prepare my playlists pretty carefully for big occasions. But sometimes, during a casual hangout, it's a lot easier to kick on Music Choice's "70s" station and let it fly.
When I was a kid, you could do that with MTV—just let it run, let the VJs decide the soundtrack to your party, with all the visual stimulation this implied. So what does Music Choice offer for visual stimulation?
An unending carousel of "Did You Know?" factoids, paired with file photos of the artists in question, and interspersed with advertisements, which are selected by your local cable provider. All of this is fine on the surface. In fact, for a trivia nerd like myself, it should be the best case scenario. Instead, it is a musically-themed Faces of Death, an ominous drumbeat of human horrors, a reminder that your heroes are rotting in the ground and someday soon, you will be too.
…which is super awesome when your party guests are up and dancing to "September." (Did you know? Earth, Wind and Fire saxophone player Don Myrick was murdered in Los Angeles, California in 1993.)
Music Choice is the contracted music provider for customers of Comcast, Time Warner Cable, Charter Communications, Cablevision, Cox Communications, Verizon FiOS, Grande Communications, Suddenlink Communications, Service Electric Cable TV, Frontier Communications, and Bright House Networks. You'll have to check my math, but I'm pretty sure that accounts for 11 billiondy subscribers. Music choice is shelling out trivia designed to give you night-terrors, all while providing a well-curated, genre-inclusive and frequently unpredictable library of songs.
So why bum everybody out with your incessant morbidity? What's behind this fixation? Who hurt you?
Whistling Past the Graveyard
Perhaps you think I'm exaggerating. A lot of musicians have come and gone. Rock and roll has an exceptionally high attrition rate, and in the last few years, death has been epidemic in the classic rock community (though I prefer to think that with the proverbial shit hitting the global fan, all our best space aliens are returning home [take me with you Tom Petty!]).
So yeah, there are a lot of ghosts in our midst, no doubt. But why are these ghosts such a dominant presence in the trivia offices over at Music Choice's Horsham, PA headquarters?
For your consideration, I will now bombard you with a list of factoids taken verbatim from Music Choice's streaming service. Every single one of these trivia tidbits has smacked me in the face, whether it's during a gentle Sunday morning brunch, a romantic dinner with my wife, a gathering of friends, or an awkward visit from an uninteresting relative. Whatever the occasion, Music Choice has a special gift for raining down on us with sobering glimpses of our own mortality.
Before you proceed, I warn you, it gets pretty dark.
Here's a good starting point:
When Paul McCartney was 14, his mother died from complications following a mastectomy.
Nothing else on the Beatles? Oh, wait, here comes one:
John Lennon was murdered by Mark David Chapman outside his Manhattan apartment building in December of 1980.
Anyway, as long as we're on the Classic Rock station, here's a highlight reel:
Thin Lizzy's Phil Lynott died on January 4, 1986.
Nico of the Velvet Underground passed away in July of 1988 from complications following a bicycle accident.
In 1990, Jim Morrison's graffiti-covered headstone was stolen from Paris's Pere Lanchaise Cemetery.
Taken too young: Lynyrd Skynyrd founding guitarist Allen Collins died at only 37 of pneumonia in 1990.
Jethro Tull bassist John Glasscock died from heart surgery complications in 1979.
Styx's original guitarist and vocalist John Curulewski passed away from an aneurysm in 1988.
Neil Young's friend and Crazy Horse guitarist Danny Whitten died of a heroin overdose in 1972.
The Byrds' Gram Parsons died on September 19, 1973 in Joshua Tree, CA.
Former AC/DC frontman Bon Scott died on February 19, 1980 from alcohol poisoning.
Founding member (of Chicago) Terry Kath accidentally shot and killed himself on January 23, 1978.
The Pretenders' James Honeyman-Scott died June 16, 1982.
The Pretenders' Pete Farndon died April 14, 1983.
Badfinger's Pete Ham died April 23, 1975.
Badfinger's Tom Evans committed suicide on November 19, 1983, in London, England.
Oh yeah. They'll get you with the double-whammy sometimes, maybe even worse. Check out the Grateful Dead. These dudes toured non-stop for 40 years, played with everybody under the sun and helped forge the identity of the counterculture movement. Here's what Music Choice says about them:
In 1986, Jerry Garcia collapsed and fell into a diabetic coma that lasted for five days.
In 1989, two Grateful Dead fans were killed in separate concert incidences.
The Grateful Dead's Ron "Pigpen" McKernan died March 8, 1973
I mean, you really had to go out of your way to focus on only that.
For what it's worth, I collected these facts over the course of just one hour on a Sunday night between 1-2AM… and then I went to bed feeling sad and empty.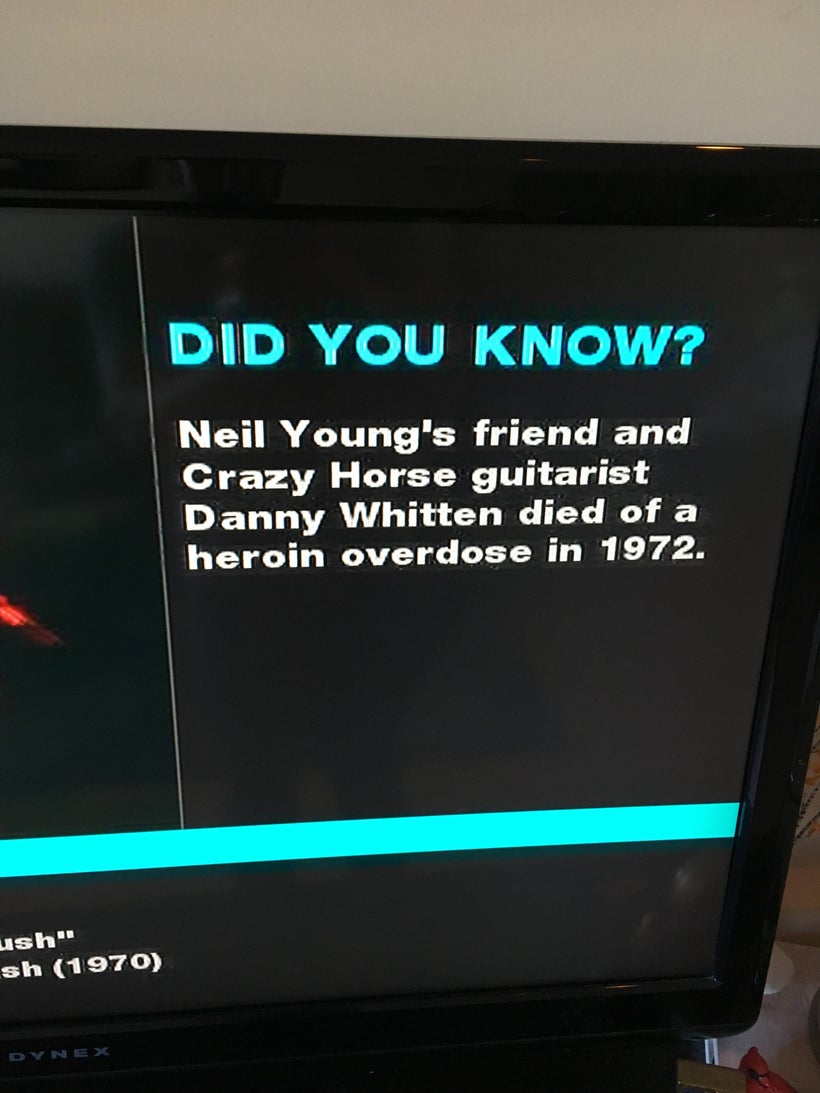 This is just a sampling. They also tell us about three dead Allman Brothers, 11 people that were trampled at a Who concert, and Robert Plant's son Karac, who died of a stomach infection when he was six years old. I swear to God, one time they were playing a Pink Floyd song and, just for good measure, noted that Led Zeppelin's John Bonham died in 1980.
And the Classic Rock channel isn't even the worst. Most jazz legends actually are dead so you can just imagine what Music Choice has to say:
Stan Getz died June 6, 1991 in Malibu, California.
Jimmy Rowles died May 29,1996 in Los Angeles, California.
Joe Zawinul died of skin cancer in Vienna Sept 11, 2007 at age 75.
Joe Henderson died June 30, 2001 in San Francisco, CA.
Art Tatum died on Nov. 5, 1956.
Herbie Mann died after an extended battle with prostate cancer.
Extended battle. Prostate cancer. Nice details, as long as we're having fun with trivia.
As it happens, Music Choice's writers must have been pretty short on other types of jazz facts, because they would occasionally repeat stuff. Like, "if this fact didn't make you sad, here's a little more detail to really hammer it home."
Sarah Vaughan passed away from lung cancer on April 3, 1990.
Sarah Vaughan died of lung cancer April 3, 1990 in Los Angeles, California.
Then there's this charming narrative:
Charlie Haden was gearing up for a singing career until he contracted polio at 15.
This is followed shortly thereafter by this fact:
Charlie passed on July 11, 2014, after battling post-polio syndrome. He was 76 years old.
So they literally skipped the entire part in-between where Charlie Haden forged a 50 year career, became a jazz bass pioneer and was recognized as a legend while still living.
They did Count Basie even worse:
Count Basie suffered a heart attack in 1977, limiting the frequency of his performances later in life.
Count Basie's wife of 40 years , Catharine, died in 1983.
Count Basie died on April 26, 1984 in Hollywood, Florida.
After count Basie's death, his band performed as the Countsmen under the direction of Thad Jones.
That's what you've got on one of the single most important and innovative American bandleaders ever to live? The fact that he died? And that his wife died? Not cool.
The R&B Classics channel might even be worse. Holy Hell, that place is a freakin' graveyard:
James Brown died Dec 25, 2006 in Atlanta, GA at age 73.
James Brown's one-time drummer, Clyde Stubblefield passed away on February 19, 2017.
Phillipe Wynne of the Spinners died of a heart attack in 1984.
Loose Joints' Arthur Russell died of AIDS complications April 2, 1992.
George Smith of the Manhattans died in 1971 from spinal meningitis.
The Bee Gees' younger brother Andy died as a result of Myocarditis, March 10, 1988.
R.I.P. King of Pop: Jackson died at age 50 on June 25, 2009, after receiving a lethal dose of a powerful sedative.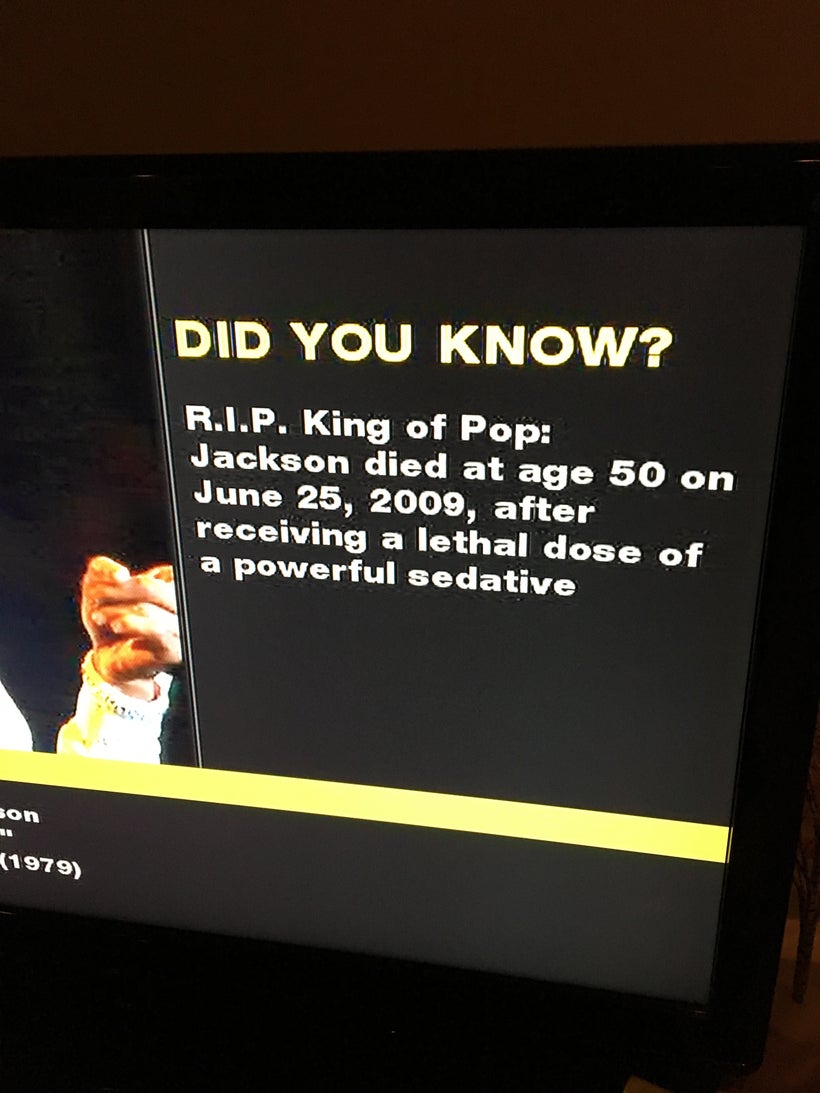 And again with the narrative building:
In the 1990s, Maurice White was forced to stop touring with the band after being diagnosed with Parkinson's disease;
Earth, Wind & Fire's Maurice White passed away in his sleep in Los Angeles, California on February 4, 2016. He was 74 years old.
And then there's this cryptically reported fact:
The Bar-Kays' Phalon Jones, Jimmie King, Carl Cunningham, and Ronnie Caldwell died Dec 10, 1967
Not only is this an exceptionally bleak bit of news while you're listening to a song called "Shake Your Rump to the Funk," but it strangely omits several critical details, including the fact that it wasn't just a terrible coincidence, but in fact a plane crash which claimed four band members in a single day. It also seems pertinent that this was the same plane crash that claimed Otis Redding's life.
I mean, if you're going to make your trivia depressing, at least make it good. Tell us the whole story.
Still Alive? Here's Some Other Bleak Shit
Sometimes the story doesn't end with death. This puts Music Choice's trivia writers in the difficult position of having to come up with something else depressing to report.
In 1974, The Stylistics were cleaned out after a disagreement with producer Thom Bell and their label Avco over royalties.
Brian Connolly was attacked outside of a club in 1974, which prevented Sweet from performing.
During a 1971 US tour, Jeremy Spencer left Fleetwood Mac to join the religious cult The Children of God.
Buddy Tate was seriously burned in a hotel shower in 1981.
Michael Jackson was severely burned while shooting a Pepsi commercial in 1984.
Oh, and then there's this one for Carl Fischer and the Organic Groove Ensemble's "Wienheim Blues":
Carl Fischer worked as a studio musician for Bill Cosby's "Little Bill" cartoon from 1999 to 2000.
Just like, why even bring that up, y'know?
So if you're finished huddling in a corner and sobbing uncontrollably, perhaps I've at least convinced you that Music Choice is uniquely fixated on death. If you're with me this far, you're probably wondering—like I used to—what's the point of all this death? What do they have to gain by reinforcing your sense of loss? And what's the motivation for such medical specificity?
Well, I have a theory that is completely speculative, unsubstantiated and probably even a little paranoid. But I'm totally confident that it's definitely maybe true.
The thing is, it's not the factoids that matter, or the photos, or even the songs. It's the advertisements. And if you take a closer look—as I eventually did—you start to see some emergent themes, themes that correspond closely with the underlying theme of the "Did You Knows."
I'll give you an example. I'm digging on the Ohio Players' "Funky Worm" when the trivia gurus over at Music Choice remind me that "Satch Satchell, founder of the Ohio Players, died in 1995."
Right after this fact, the screen flashes an ad for Colonial Penn Life Insurance. Trustworthy Alex Trebek—identified as a Compensated Endorser—offers a reassuring look alongside the caption "Yes! It's the life insurance I talk about on TV for men and women age 50 to 85."
And as if the grim, constant and inescapable specter of looming death wasn't already apparent by the fact that the guy from the Ohio Players apparently accomplished nothing other than dying, the ad notes that "Life doesn't come with GUARANTEES." Fortunately though, "this Life Insurance Plan Does."
In another sequence, during an Isley Brothers song, I learned that "O'Kelley Isley died from a heart attack on March 31, 1986."
During the very next song—"I'll Take You There" by the Staple Singers—I learned that "Pops Staples died after a fall on December 19, 2000."
Only seconds later, I learned that Life Alert is still running with the classic "Help! I've fallen and I can't get up" tagline. Yeah, right after finding out that Pops Staples died as a result of a fall, I learned that Life Alert is responsible for "Saving a life from potential catastrophe every ten minutes."
Then there's the screen for the smooth-funk band, L.T.D. They could boast only two trivia facts:
L.T.D.'s Jake Riley died in 2000; and
L.T.D.'s James Davis died of unknown causes May 1, 2008 at age 66.
These two facts are alternated long enough for you to contemplate your own mortality before they hit you with an ad for Perillo Tours. I think the message is pretty clear here. You're 66. You've always wanted to see Italy. You'd better get there before you die suddenly of unknown causes, which could be any second now.
They do a particularly good job of pairing musicians with ads for addiction therapy. For instance, as "Rocket Man" plays, an ad for the Detox and Treatment Hotline explains that "The Tragedy of Drug and alcohol addiction is treatable."
This is immediately followed by the fact that:
In 1986, Elton John underwent throat surgery while he was on tour and struggling with addiction.
The very same Detox Hotline ad popped up in coordination with the following trivia facts:
Eric Clapton spent 1971 to 1972 away from music battling a drug addiction. In 1973, he returned with a comeback concert at London's Rainbow Theatre.
Aerosmith's time in the '80s was spent making a comeback from addiction; and
In 1978, Aerosmith appeared in the movie Sgt. Pepper's Lonely Hearts Club Band.
I know that last one is not technically about death or addiction but if you've ever seen this cinematic abortion, you'll know it's pretty grim stuff and I'm willing to guarantee you Aerosmith was high when they did it.
Anyway, the rest of the ads are a collection of spots about laser spine surgery, chronic knee pain therapy and creams for dealing with neck wrinkles. All in all, it creates a pretty dark picture for the aging listener. If you're a baby boomer who's having a hard time watching your rock stars pass on, this will not help.
On the other hand, if you haven't taken all the steps you should to protect your family, this is a harsh but important reminder of how quickly it can happen.
As SelectQuote says, "You love your music. You really love your family. Knowing they're protected will be music to your ears. SelectQuote. Get your free quote today."
How Are We Supposed To Feel?
The thing is, I can't fault my cable provider for selling things like insurance, life alert bracelets and addiction counseling hotlines. That's all good, important stuff. It's just, why make us feel shitty about it?
I promise you, we can see the value of life insurance without being reminded that even our heroes die suddenly and tragically. We can take steps to be free from addiction without being patronized by the success stories of wealthy musicians. We can take steps to deal with our chronic knee pain without being reminded that the last time we danced, Sam Cooke was still alive.
The world feels like an incessantly dark and toxic place right now. Death is all around us. It is shocking, tragic and sobering. It isn't trivia.
Ease up, Music Choice. We get enough of this shit from the news.
Calling all HuffPost superfans!
Sign up for membership to become a founding member and help shape HuffPost's next chapter
This post was published on the now-closed HuffPost Contributor platform. Contributors control their own work and posted freely to our site. If you need to flag this entry as abusive,
send us an email
.