Cable television systems thumbed noses at Senator John McCain's call a couple of years ago for unbundled content options, but consumers have responded to a wider marketplace of real-time choices and technologies.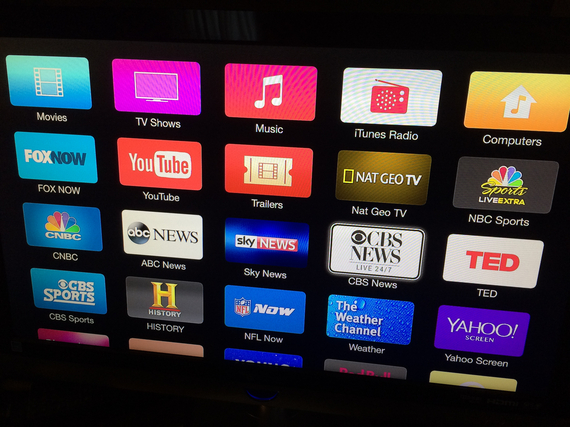 Recently, I was talking to an elderly man who was seriously weighing his options. Should he pay for all of those cable channels? He is not alone, as even sports enthusiasts here in the Heartland have cut the cable cord over the last five years.
When we made a family decision to drop cable TV service about four years ago, one of my students had this response: "Professor Lipschultz, what took you so long?" Young people were early adopters of streaming services, such as Spotify, Hulu and Netflix.
Live sports remain one of the main lures to pay for bundled cable TV, but the landscape changed this year. Sling TV, for example, announced deals with ESPN, TNT, TBS and CNN. Other media giants have deals in the works.
Playstation Vue, HBO Streaming and Amazon Prime represent an emerging marketplace for new consumer choices.
Most new television sets have built-in smart TV interfaces that allow connection of Netflix and other accounts. We had been watching Netflix on laptops and tablets, but decided to buy an inexpensive Apple TV box to connect to an older TV and sound system.
For sports fans, Apple TV has MLB, NBA and other highlights, as well as paid premium content options. For news junkies, the CBSN and Sky News channels offer reasonable options to CNN and Fox News. At the same time, Apple TV is poised to emerge with what some have called "a slimmer bundle" of major channels for a lower monthly fee than cable.
The real race to the bottom is for completely unbundled content. Google's YouTube has offered inexpensive channel subscriptions and pay-per-view movies. Young viewers raised on the iTunes 99-cent song model expect high choice and low cost. In short, they demand a true marketplace.
Roku sells the new television model as "choice and control." Another popular option is Amazon Fire TV, which also offers a similar to Apple and Roku content menu.
For many consumers, live sports is the thin thread keeping them connected to cable, yet it is now common to hear that, as a Facebook friend concluded, "it's tough to justify (a $100 per month or more cable TV bill) for the live sports."
This may leave cable companies, such as Cox here in Omaha, in the long run as primarily Internet Service Providers rather than TV content distributors. However, do not rule out the Comcast initiative to offer a streaming service to TV cord cutters. The cable industry will need to respond to loss of exclusive channels.
The picture is less clear for over-the-air local broadcasters. They have benefited from dealing with cable systems for good channel position. Our rabbit ear antenna is hidden in a closet near the TV, but we would be happier if local channels appeared on the Apple TV menu.
The new marketplace, though, is not likely to pay local stations to carry their channels. When the Federal Communications Commission (FCC) demanded a shift from analog to HDTV, local stations were not required to develop smart content. Instead, consumers relied upon cable and other DVR technologies to time-shift programs. But, paid services such as Netflix create a hassle-free DVR experience that is perfect for binge viewing when the mood is right.
The real-time social media model is not about a TV schedule. I saw a Facebook post Sunday night about a Yahoo Live Nation Peter Frampton concert. We joined in progress on Apple TV's Yahoo channel and then also watched part of the replay -- posting this as a Facebook status update.
In short, the old "appointment TV" practice is gone for all but just a handful of live "must see right now" shows. What began as a youth media revolution has now spread to baby boomers and beyond. From Netflix to YouTube, there is already more high quality, low cost programming available than we have time to watch.
Calling all HuffPost superfans!
Sign up for membership to become a founding member and help shape HuffPost's next chapter