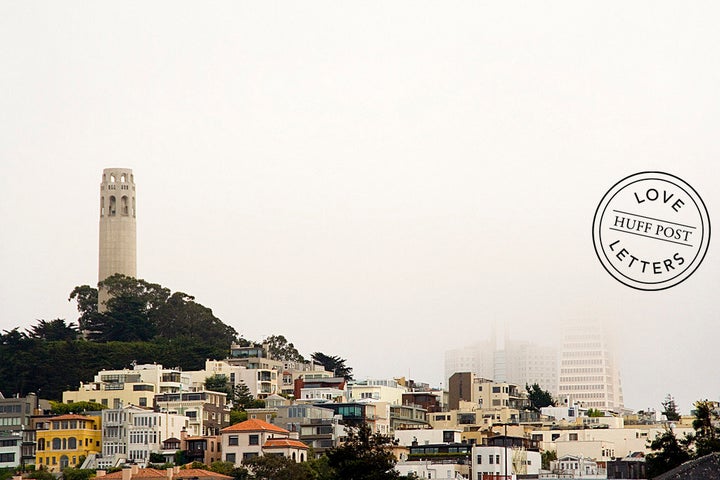 Five past bar time in the Mission, I left Revolution Café with a friend and was ready for my bed. Shortly after beginning our walk home, a bell chimed and a friendly voice called out, "Hey, do you guys want a ride?" Looking over my shoulder I was surprised to see a lone Pedicab with a driver gesturing at us to climb aboard. Eagerly, we accepted the invitation into the open aired carriage and began our 10 block journey down Valencia. Clipping along through the crisp night air, comfortably cozy under a provided blanket, we experienced some San Francisco magic... This was certainly the way to travel!
A few weeks later and a few Lagunita's soberer, I caught up with our driver, Andrew Watters at Cabrio Taxi, to learn more about the San Francisco Pedicab biz.
ZD: I first rode in a Pedicab while visiting Boston back in 2008 and have been interested in their evolution ever since... but I haven't seen many of them in San Francisco. Is that changing?
AW: Absolutely! Currently most of our pedicabbing happens on the Embarcadero and around the wharf, but we will be bringing pedicabs into new parts of the city focusing on nightlife in the local commercial corridors. The first place you will see us will be the Marina and Mission districts on Friday and Saturday nights. We are also branching out to cover sporting events, like 49er games down at Candlestick.
ZD: It's obvious you're passionate about Pedicabs, why do you believe Pedicabbing is so important?
AW: The Pedicab business is a green option for transit and is 100 percent sustainable. It's cheaper and more efficient than most transit options, and we hope to bring it into the mainstream and combine it with mass transit to make it more practical. Part of my personal challenge and goal is to take the experience of the Pedicab and the necessity of Mass Transit and to combine them into one thing so that the city of San Francisco is more attractive.
ZD: How did you get started Pedicabbing?
AW: My Pedicab career began while I was living in Newport, Rhode Island back in 2006. I biked people around for three summers before moving to San Francisco in 2008. I met Geoff, the owner and founder of Cabrillo Taxi, in 2009 and began working with him to grow awareness in San Francisco and build our brand.

ZD: What is it that sets the Cabrillo Taxi brand apart from others? I noticed your Yelp reviews are fantastic.
AW: Since day one, Cabrio has focused on creating not a job, but rather a lifestyle that each pedicab driver can be proud of. If your pedicab driver is happy, you will have a great experience as the rider! Cabrio is simply raising the bar for the industry.
ZD: Are you affiliated with any other Pedicabbing companies?
AW: Yes, I am also co-founder of Cabrillo Mobile Pedicabs. We are a growing part of the Cabrillo brand that focuses on special events like music festivals. If you rode in a Pedicab at Outside Lands or Hardly Strictly, you were in a Cabrillo Mobile Pedicab. For 2013 we are planning a trip down to Indio for Coachella and perhaps out to Tennessee for Bonaroo.
ZD: What's the biggest challenge with Pedicabbing in SF. Is it the hills?
AW: Obviously hills play a huge role in our route planning and on whether the ride is doable for the drivers, but that does not keep us out of neighborhoods... Our drivers know how to navigate around the hills. We are convinced that Pedicabs will become a part of the local San Francisco culture. Each area of the city has a bubble that is very "predicable."

ZD: I heard you are looking for more drivers, how do you become a Pedicabber for Cabrillo?
AW: As far as qualities go, we look for personality first and strength second. There is an industry term that describes what you need to be good at: "Transportainment." In general, you need to be able to connect with your passenger to make sure they are having a good time and you are able to relate to each other! You also have to be registered as an independent contractor with San Francisco and submit some paperwork with the city. It's a really great opportunity. You get the satisfaction of working outdoors, are physically active, and drivers easily make between $100 and $300 per night.
ZD: Okay, I've gotta ask, ever run into any "Pedicab Confession" type situation?
AW: Hahaha, Zach, I've seen and felt a lot of things... From groups of girls propositioning favors for rides to guys grabbing my ass as the tip... What do you want to know?
ZD: How about the most awkward or funny PG-13 moment you've experienced as a driver?
AW: Well, back when I first started Pedicabbing in Rhode Island, I picked up this girl... She was texting the entire ride, very quiet, not making an effort to engage me in any conversation. But when I rolled onto some cobblestone she became vocal, and with a vibrating voice she said "oooooooo, my vaaaaajaaay jaaayyyyy". I laughed for days!
ZD: Hahahahaha, as will I!
REAL LIFE. REAL NEWS. REAL VOICES.
Help us tell more of the stories that matter from voices that too often remain unheard.