Sunsets. Mimosas. Creamsicles. Hermes. Autumn leaves. Mangos. Ahh, the color orange is the quintessential hue. Happy in summer, warm in the fall and always elegant when done right.
Decorating with orange can be fabulous or a horror show if not. The key is really quite simple. Less is more. Starting with a few decorative accents can add a much needed punch of color. Incorporating with other hot colors like pink and blue is instantly happy. An all white room with orange accents is modern and crisp. A brown comforter with an orange throw is warm and elegant. And I adore an orange chandelier. Recently, we had a photo shoot for my upcoming line and we paired my grey furniture with a bright orange wall. Sounds weird, but it was ultra chic.
So, where should you not use orange in the home? The first thing that comes to mind is the foyer. That would be odd. Painting an entire room would likely be too intense. An orange shag rug would be a risky move unless you're a trained interior designer. Trust me here.
Five Rules For Using Orange In the Home:
1. Less is more
2. Pairing with white is a great way to start
3. Don't mix with black unless you're decorating for Halloween
4. When painting with orange, go lighter.
5. Orange always looks better in a modern setting
Here are a few of my favorite things in orange...enjoy and let these pics inspire you to use this energizing and happy color!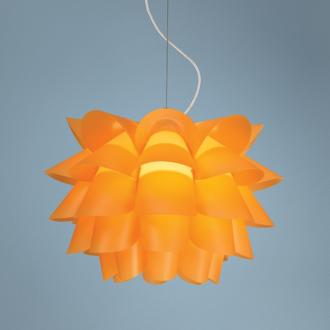 Orange Chandelier from Lamps Plus $99.99. This would be fabulous in an office or a modern but casual dining room http://www.lampsplus.com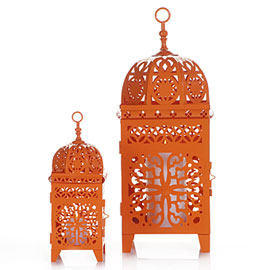 Orange Lantern from Z Gallerie $7.99. The perfect touch to warm up a room. Moroccan flavor at it's very best. http://www.zgallerie.com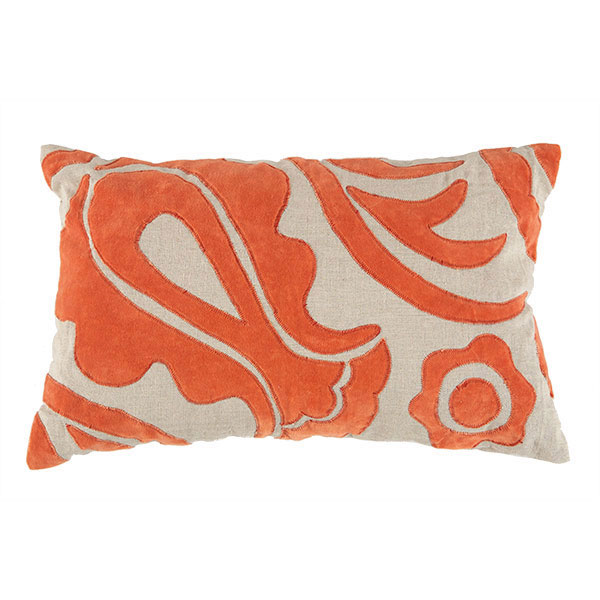 Orange Pillow from Wisteria. Perfect on the living room sofa. http://www.wisteria.com
Pom Pom Cocktail Napkins from Dransfield & Ross. These are so chic and fun for entertaining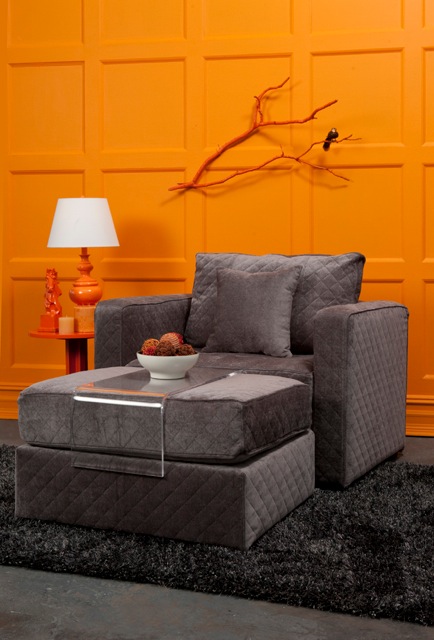 Courtney Cachet for Lovesac. Mixed with the lush grey fabric and some accessories we spray painted in high gloss. http://www.lovesac.com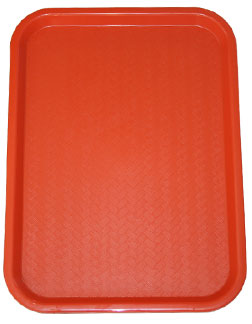 Old School Cafeteria Tray, memba them? Very retro chic! This would be fab for a party or as decor in a kid's room $1.60 http://www.missionrs.com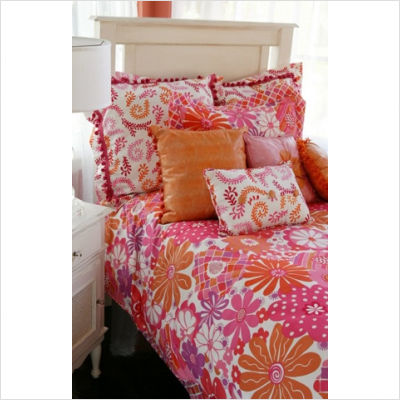 Robyn Childs Bedding. A perfect example of mixing bright colors and it all coming together. How could you not feel happy in this room?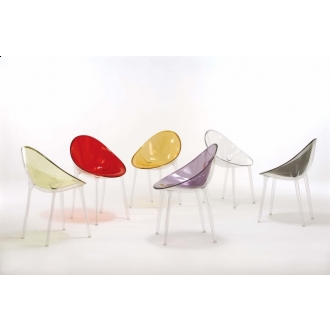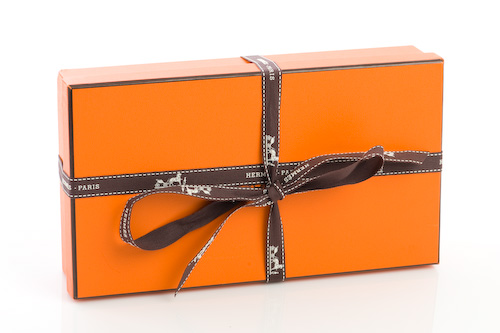 My weakness. I collect the scarves..just in case you wanted to get me a belated birthday gift!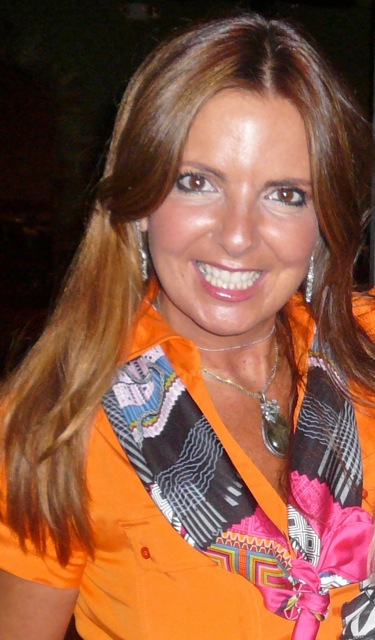 Here I am walking the walk in Orange and Hermes..
Want to keep up with Designer and TV Personality Courtney Cachet? Hit her up on Facebook and Twitter or check out her website http://www.courtneycachet.com