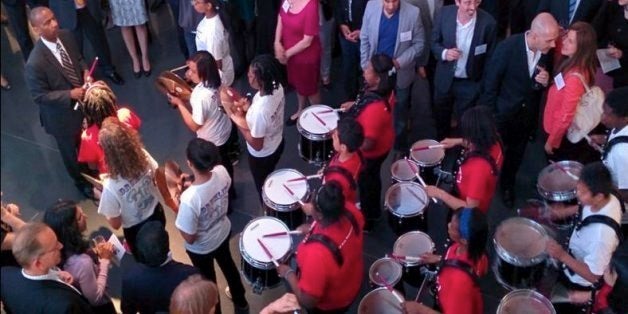 When Larry Carthan was 9 years old, he discovered drumming as a creative outlet for his energy and frustrations. Decades later, after a 29-year career on Wall Street, he decided to return to his passion full-time and share music's life-changing abilities with underserved kids in New York City.
Over the past eight years, Carthan -- or "Mr. Larry," as his students fondly call him -- has gone from volunteering his drum-teaching services at a summer camp to becoming one of the most renowned teaching artists affiliated with the Center for Arts Education, a New York City-based nonprofit organization that aims to give every child in local public schools equal access to a strong arts education.
Carthan, who teaches children in all five boroughs, both exposes at-risk middle school students to the many benefits of creating music and serves as a healthy role model for them as they develop visions for their own successful futures.
The music, as well as the resulting attitude shift, has brought dramatic change to the school.
According to the directors of the SASI program, M.S. 421's attendance rates jumped from 85 percent to 95 percent after the introduction of Carthan's drum line program, and standardized testing scores increased as well. Across all schools integrated in the SASI research projects, 78 percent of teachers have reported that their students gained self-confidence and developed important collaboration skills, and 71 percent reported that their students are more engaged and motivated to learn.
A Brooklyn native, Carthan, 58, was a lot like the students he now teaches when he started taking drum lessons -- one of seven siblings living in a two-bedroom apartment, all held together by a single mother. He was fascinated by the drums, and his mother took notice; she used his lessons as a bargaining chip and required him to earn good grades in school to continue playing, which fueled his success in the classroom and later in life.
Similar to his mother's strategy with him as a child, Carthan requires his students to complete their core subject work on time and behave for their other teachers to earn the right to play on the drum line. Because the students respect "Mr. Larry," who arrives in a suit and tie every day and never falters with his expectations of his kids, they follow through and hold themselves accountable for their responsibilities.
"When you truly love life and love people and love children, you can take them to places they cannot imagine," Carthan said. "And they'll follow you. They'll play, they'll learn, they'll listen."
When he ended his career in equity operations at Goldman Sachs, Carthan and his wife adopted their three sons. That summer, he enrolled them in the New York City Police Department's Summer Youth Police Academy camp to help with their transition to a new home, and taught two drumming classes each week at the camp. It was there that Emanuel Lubin, the principal of Middle School 231, saw Carthan giving lessons and offered him a teaching job at his middle school. Several years later, CAE approached Lubin about a partnership, and Carthan became a teaching artist with the program.
"Once I interviewed with CAE, I realized we had the same objectives in mind -- their whole concept of developing the minds and the souls of young people, especially these inner-city kids who are kind of lost," Carthan told The Huffington Post. "It was a perfect fit for us to work together. I love the way they take the teaching artist, develop them, go into the school, and try to change the whole atmosphere through the arts."
In 2008, CAE received a grant from the Department of Education, which the organization used to launch the School Arts Support Initiative -- a four-year research project in four New York City middle schools that developed strong arts programs and, in turn, helped change the general atmospheres at the schools by getting kids and teachers excited about the arts.
Carthan taught drum line at M.S. 231 in the Bronx throughout the first SASI program. When the grant was renewed for another set of struggling schools in 2010, he took his class to M.S. 421 on 105th Street in Manhattan.
"Once I started going into some of the schools, I noticed that a lot of the children had major issues -- developmental issues, ADHD, single-parent homes, gang influence, things of that nature," Carthan said. "Kids just didn't want to come to school."
He made a point of getting to know each child individually when he first arrived, asking them to write an essay describing themselves and their life aspirations. After learning how to cater each student individually, Carthan was better equipped to create a cohesive unit for his drum line.
"Once that unit gets started, it's just an unbelievable thing," he said. "They start to transform into something else. They start to come to school because they love the program. I'm there at 8 o'clock in the morning, and they're there with me, and they're excited and can't wait to play."
However, the latest SASI installation came to an end in late 2014, as the four-year project was completed. CAE has yet to secure another grant or financial donation that can continue supporting each school's new art program, so it's up to the staffs at each location to fundraise and take advantage of resources they already have available. Carthan continues to teach at M.S. 421 with the help of such funding, and also teaches in other schools and programs throughout the city, sometimes on a volunteer basis.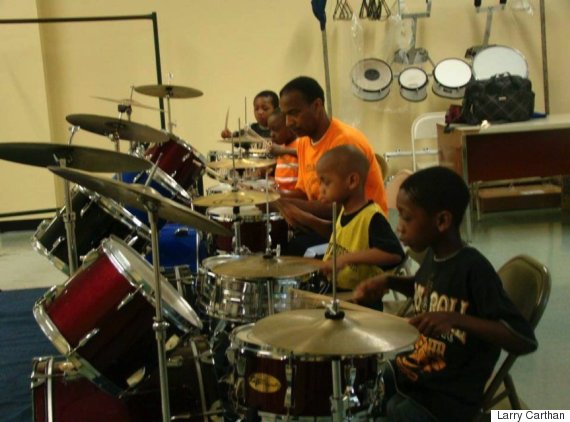 Mr. Larry teaching a group of his younger students in his volunteer Saturday program
"I'm happier right now than I ever was on Wall Street," Carthan said. "The gratification I get from working with these children, seeing them graduate and write an essay and articulate a little better, there's just nothing like the feeling you get watching a child achieve these things. Programs like CAE have to continue to exist in our communities because they're strong and they're saving a lot of lives. They're working diligently to make sure these kids are getting the arts education that they need, and it works."
For more information on ways to help CAE continue supporting programs like Carthan's drum line, visit its website.
This article is part of a series produced by The Huffington Post highlighting the contributions of Go-Givers -- people who are looking beyond a "Go-Getter" approach to success and redefining success to include the importance of giving back. To nominate a Go-Giver of the Week, email gogiver@huffingtonpost.com.
Before You Go
Dennis Van Roekel, President of the National Education Association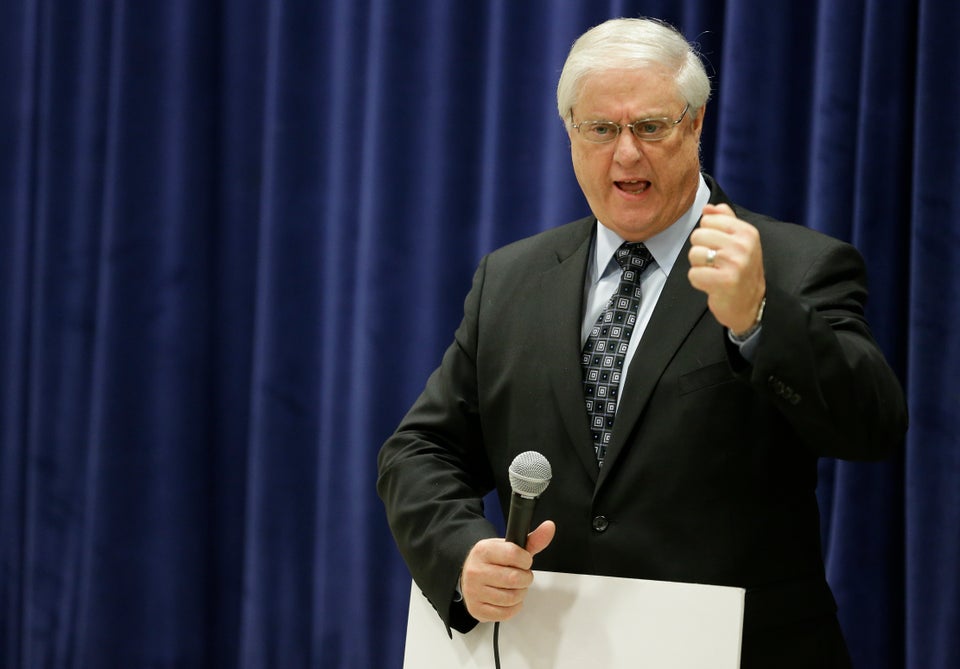 Kevin Huffman, Commissioner of the Tennessee Department of Education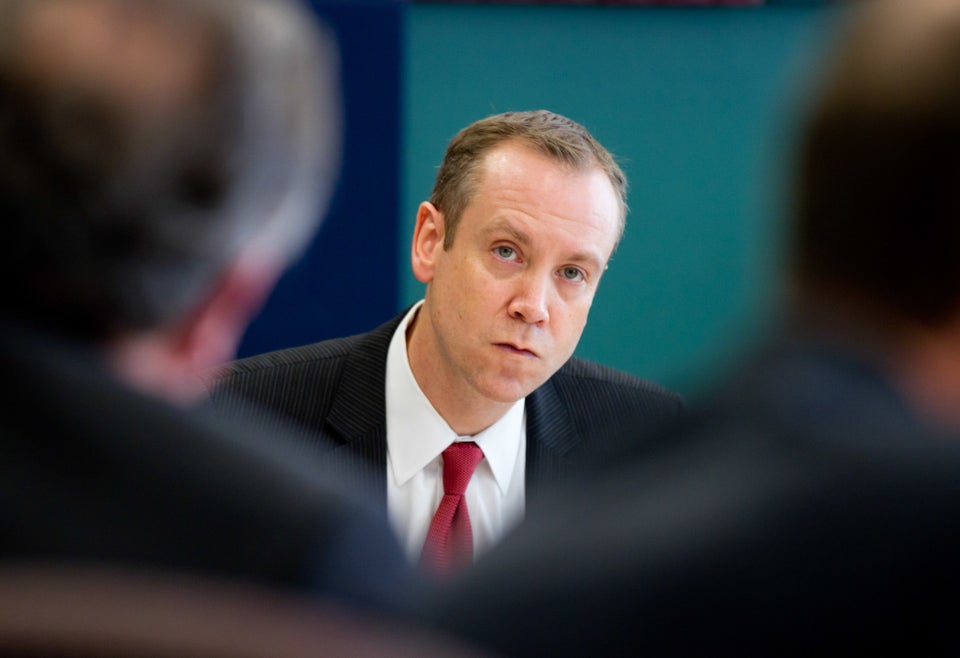 Wendy Kopp, CEO and Co-Founder of Teach for All, Founder and Chair of Teach for America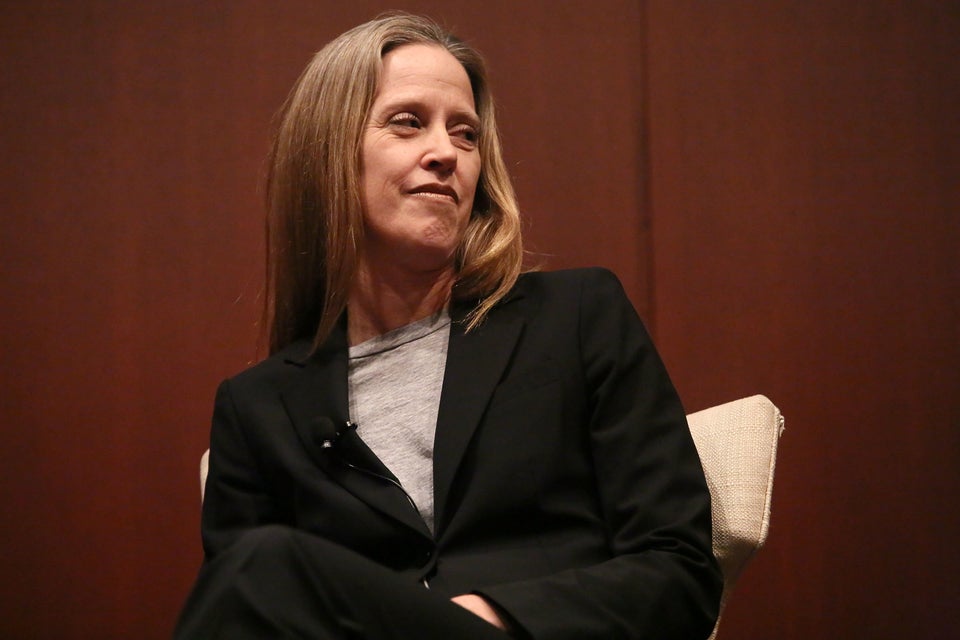 Nancy Barile, English Teacher, Member of the Center for Teaching Quality Collaboratory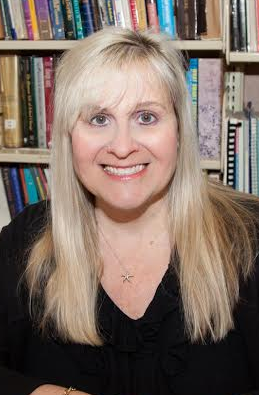 Jose Vilson, Math Teacher, Blogger, Author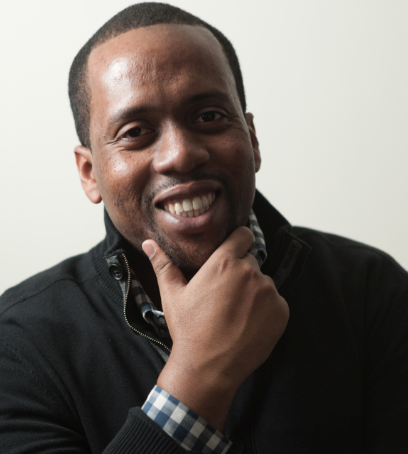 Deborah A. Gist, Rhode Island Commissioner of Elementary and Secondary Education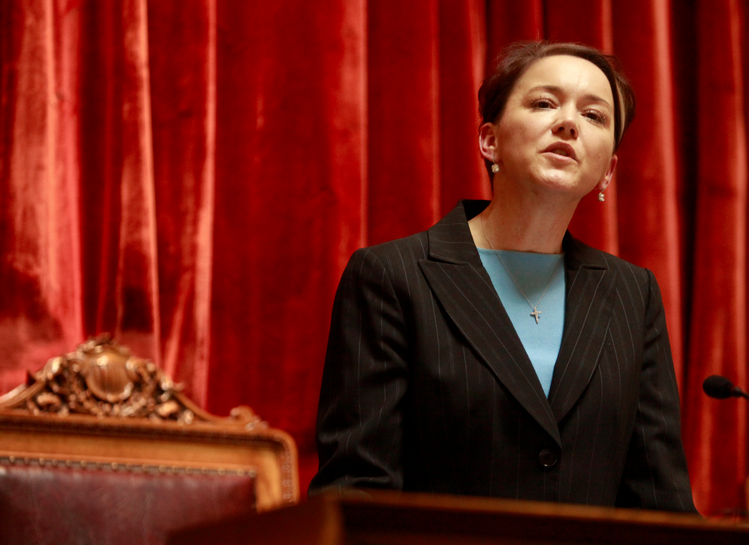 Sean McComb, English Teacher, 2014 National Teacher of the Year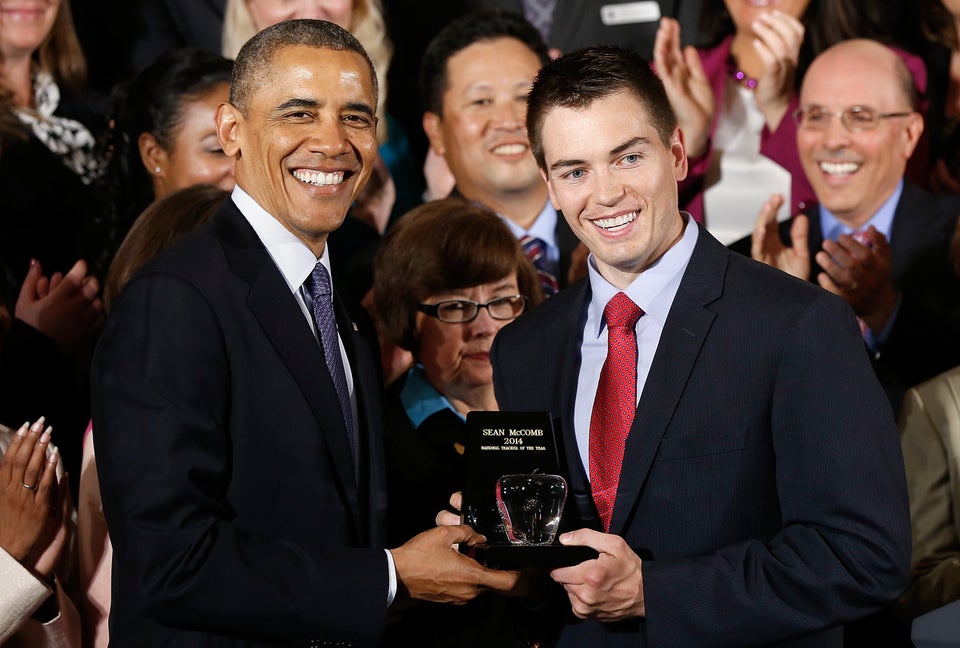 Elisa Villanueva Beard, Co-CEO of Teach For America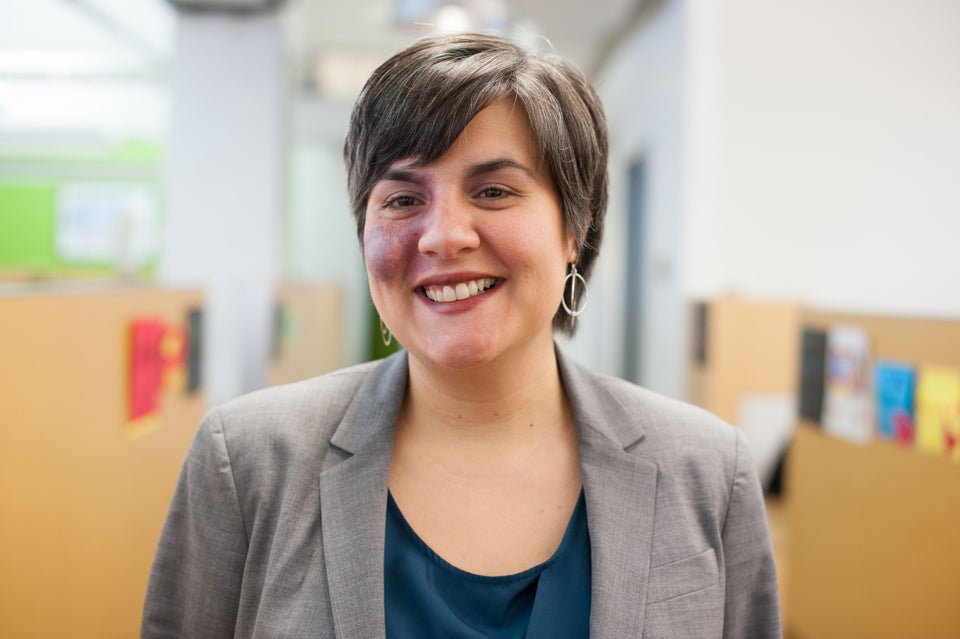 David Coleman, College Board President and CEO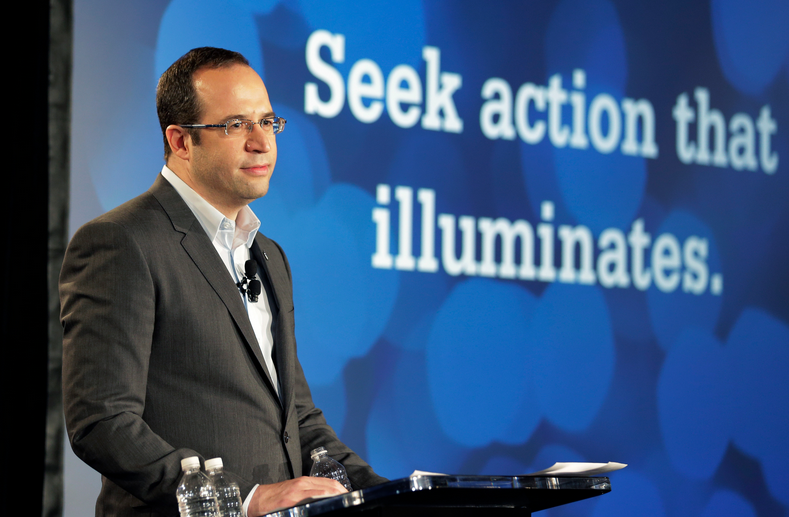 Patrick Finley, Co-Principal of Metropolitan Expeditionary Learning School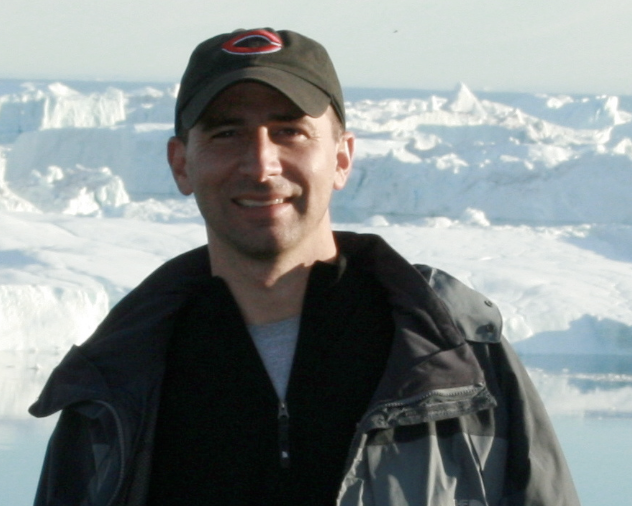 Courtesy of Patrick Finley
Michelle Rhee, Founder and CEO of StudentsFirst