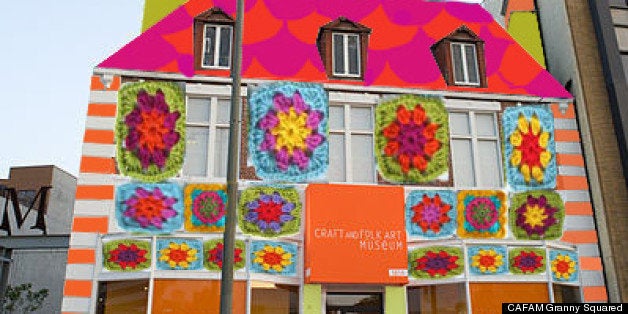 The Craft and Folk Art Museum received a colorful makeover courtesy of a knit graffiti collective known as Yarn Bombing Los Angeles. The guerrilla art group covered the CAFAM facade in 12,000 crocheted granny squares, designed to shine a spotlight on an oft-overlooked venue of the city's Museum Row.
The project, which brought together needle-bearing artists from 50 states and 25 countries, went on display last weekend, converting an otherwise plain brick building into a multi-colored masterpiece. The result -- "Granny Squared" -- blends the best parts of craft culture and architecture to create an urban intervention that aims to challenge those nasty preconceptions of what art really is.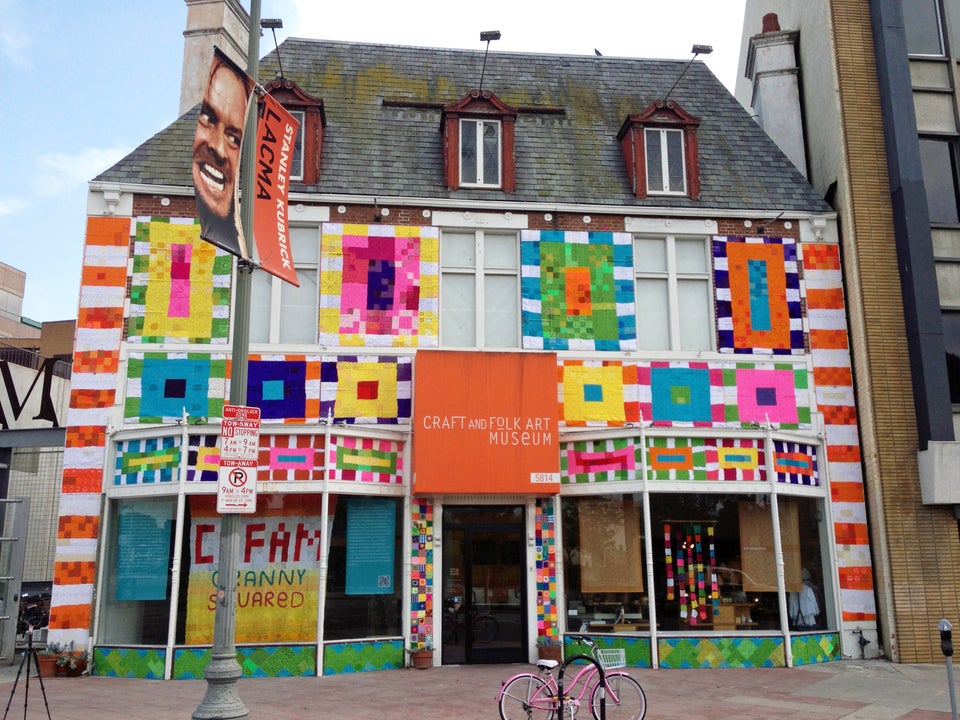 CAFAM Granny Squared
Involving a wide range of contributors, from visually-impaired individuals from the Braille Institute of America to neurotherapy patients from Turkey, the YBLA endeavor has evolved into a larger effort than the group first imagined. As a result, the project organizers have partnered with the Downtown Women's Center of L.A. to extend the knitted work in Skid Row until December 2013.
Watch the video below to hear more personal stories from the knitters behind "Granny Squared." Scroll through the slideshow for a peek at more of CAFAM's temporary costume and let us know what you think of the institute's yarn bombing extravaganza in the comments.
"CAFAM Granny Squared" will be on view until July 1, 2013.
Related
Popular in the Community