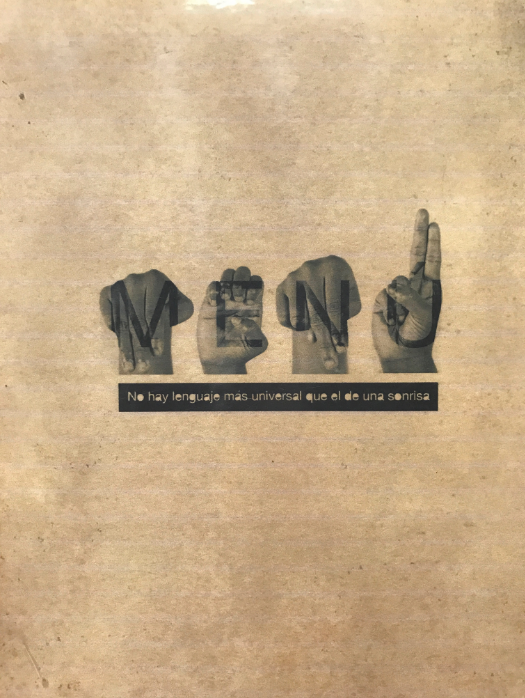 GRANADA, Nicaragua ― When we walked into the cafe, we were greeted by a waitress who smiled, held out a menu, and pointed to a table. It's only when we asked for "una mesa para seis," or a table for six, that we realized something was a bit different: The waitress glanced at our group and held up six fingers.
That's because she ― and all the other staff ― are deaf.
Last month, The Huffington Post visited Café de las Sonrisas ("Smiles Cafe") in Granada. The business only employs people who are deaf, from the waiters to the cooks.
"My goal is for this cafe to be a mirror for other businesses to lose their fear of hiring people with disabilities," founder Antonio Prieto Buñuel ― who is from Spain, and goes by "Tio Antonio," or "Uncle Antonio" ― told HuffPost. (Our conversation took place in Spanish.)
"It's also for the people who work here [who have disabilities] to lose their own fear of integrating into the workforce," he added. "So they can fly."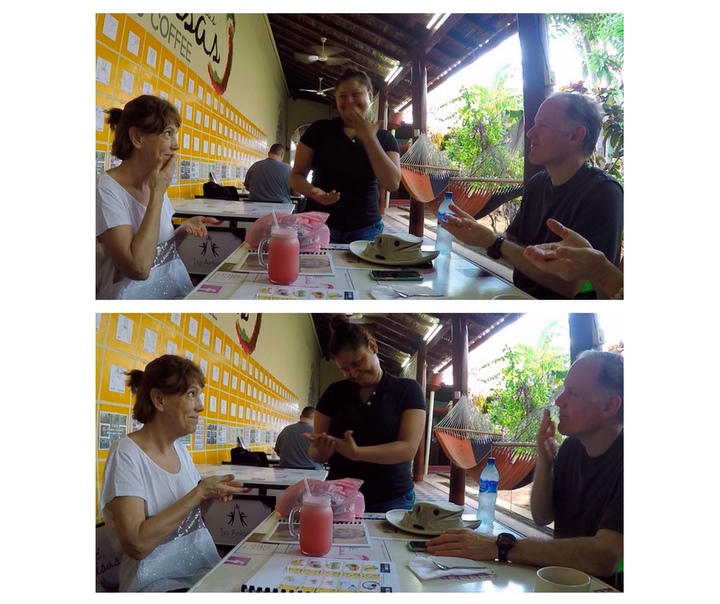 While Nicaraguan law requires companies to employ two people with disabilities for every 50 employees, many businesses don't, reports El Nuevo Diario.
"Café de las Sonrisas was born out of a provocation, because 99 percent of people with disabilities [in Nicaragua] are jobless," Prieto Buñuel said. "So I decided to open a cafe where all of the employees were deaf ― to show that it works."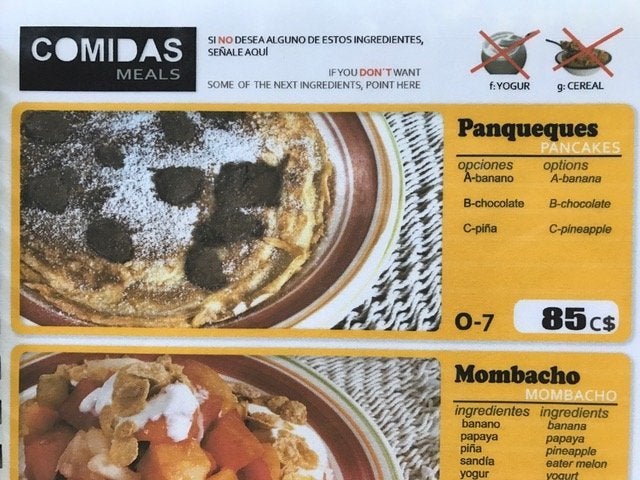 At the cafe, customers order by pointing to items on the menu, which has special symbols to indicate substitutions. For instance, if you're ordering a fruit parfait, and you don't want yogurt on it, you just point to the illustration of the parfait, and then to the image of yogurt with a big red "X" over it.
To help customers communicate with staff ― and learn while they eat ― the walls are covered in letters, words and phrases, from "Thank you" to "Welcome," with illustrations that show the corresponding translation in Nicaraguan Sign Language.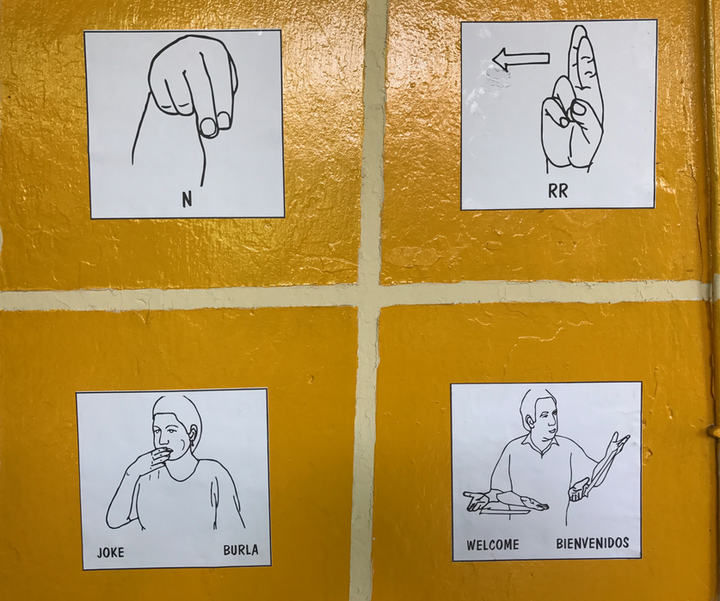 The cafe, now five years old, is a project of the nonprofit Centro Social Tio Antonio. The center also runs community programs, such as scholarships for low-income students, and a hammock store, which employs more than 35 people with disabilities from blindness to deafness to intellectual disabilities, as well as some people without disabilities.
Prieto Buñuel was inspired to start the hammock store 10 years ago after working at a local special education school. He noticed that the students with disabilities had a hard time finding work after they graduated.
"I would send the kids to find jobs, and one of them came back crying because they made fun of him," Prieto Buñuel said. "A lot of groups invest in education [for children with disabilities], which is great ― but what happens with these students after 18 years old? That's where I saw my path."
His goal is to start a series of businesses, including a bakery and a laundromat, committed to employing people with disabilities.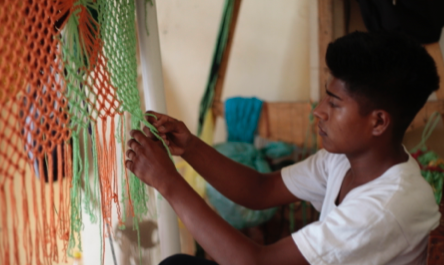 The center gets most of its income ― around 80 percent ― from the cafe and the hammock store, with the rest coming via donations from visitors, friends and family.
Some months, however, it's not enough to make ends meet.
"We have a major problem in Nicaragua ― we don't have stable tourism year-round," Prieto Buñuel said. "There are months where we struggle. Sometimes they cut the lights."
Café de las Sonrisas is one of a number of restaurants worldwide that are committed to employing people who are deaf or hard of hearing ― from Toronto to Vancouver to Mumbai to Malaysia. The cafe has also inspired similar projects in Indonesia, Argentina and Mexico, according to Prieto Buñuel.
"We've opened a small window," he said. "If it serves to create awareness, then that's a start."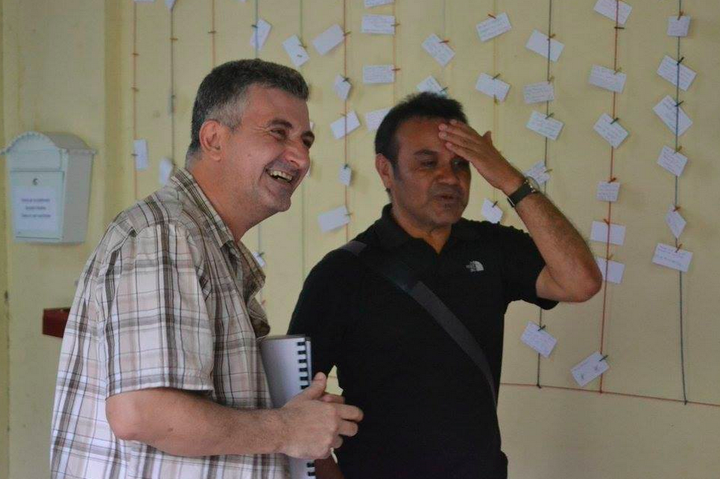 Related
Before You Go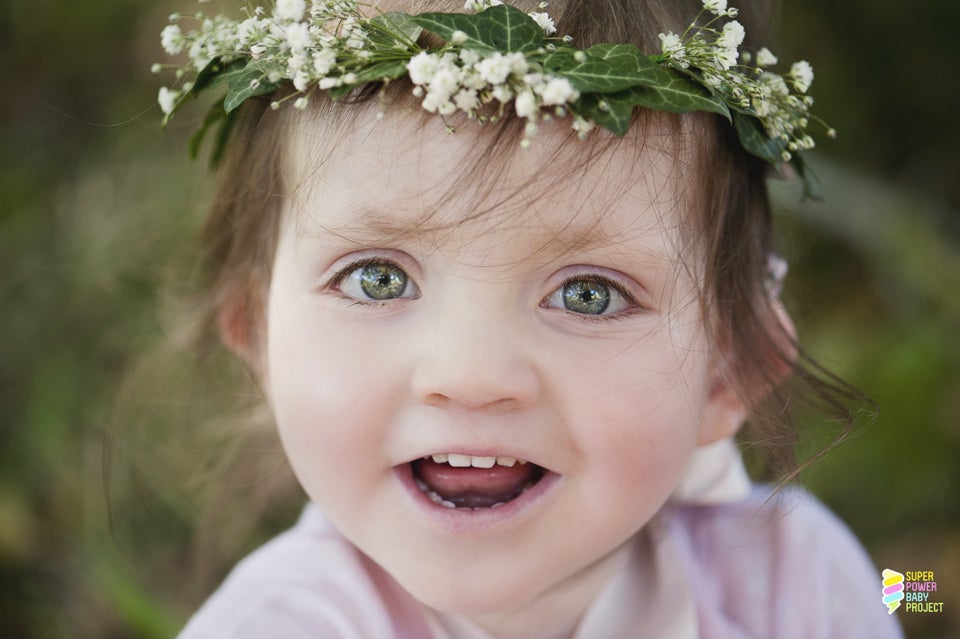 Mom Takes Empowering Photos Of Kids With Disabilities