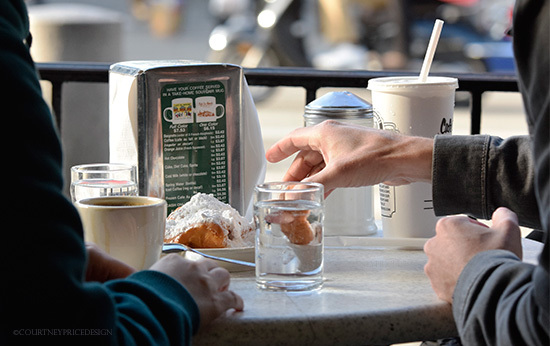 No trip to New Orleans is complete without a visit to the original French Quarter Café Du Monde for beignets and coffee au lait. This quintessential New Orleans experience is well worth the wait if there is a line, well worth being covered in powdered sugar when you leave.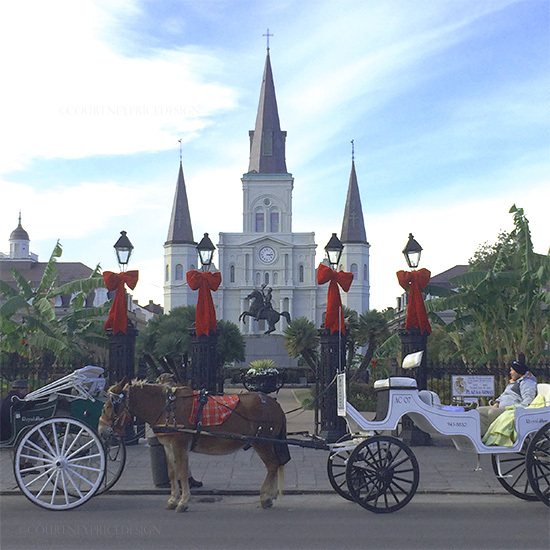 Located diagonally across the street from the historic Jackson Square, Cafe Du Monde has held this French Market address since it was founded in 1862. Cafe Du Monde was acquired by Hubert Fernandez in 1942 and has since remained a family business, now being run by third and fourth generations. In 1985, the family opened another location -- and to date owns eight Cafe Du Monde coffee stands in the metroplex. They have even licensed a company in Japan who has opened stores in Tokyo and Osaka. But today, we are talking about the ORIGINAL Cafe Du Monde...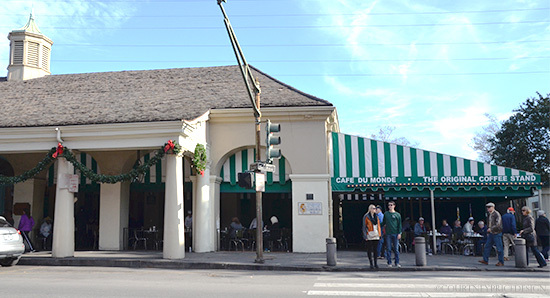 Interestingly, The French Market is THE oldest still operating marketplace in the nation. It was initially founded as a Native American trading post before European colonization. The French Market consists of a series of commercial use buildings (all painted the same color) that extend six blocks, beginning at Cafe Du Monde and extending "downriver," which is to the left if you are looking at the above picture. The French Market is owned by the City Of New Orleans.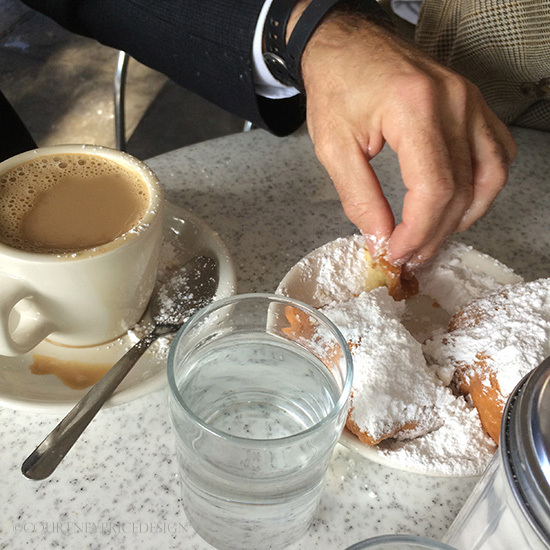 Last week Cafe Du Monde made the news over what amounted to mention of expansion. The nation was all ears. I had a chat with Jay Roman, grandson of Fernandez, to find out more about the rumor.
The bottom line: Cafe Du Monde DESIRES to acquire contiguous space for expansion -- in the same building, "downriver."
If they can get extra space, they will install an extra flyer and ramp up the beignet production to better meet the demand of locals and tourists. The decision is now in the hands of The City Of New Orleans.
I'd like to raise a beignet to Café Du Monde getting their wish granted. More space for them is good news for the cravings of tourists and locals. Let's hope they get it.
If you love New Orleans, find more articles where this first appeared, at CourtneyPrice.com
Related