 The city of Tampa spent millions of dollars sprucing up its neighborhoods ahead of this week's Republican National Convention. But those efforts were met with some resistance when workers attempted to tear down anti-Republican posters from a local café Sunday.
Tampa officials destroyed political posters hung by Cheong Choi on the exterior of Cafe Hey, the restaurant he owns, citing violations of various city ordinances.
The incident occurred when Cafe Hey staff noticed two men dressed in "code enforcement" T-shirts removing the artwork. One illustration depicted a skeleton in a suit sitting on a throne, another portrayed Republican presidential candidate Mitt Romney grinning behind the words, "I like firing people."
"They just started ripping them down and when we asked what they were doing, they would hardly talk to us," Choi recalled. "We were threatened with a $300 fine if the posters weren't completely removed within a few hours, and that's not something a small business like mine can afford, so we were forced to comply."
A spokeswoman for Tampa's Joint Information Center said the posters violated city sign ordinances. "We've been getting a lot of people putting up illegal signs," she said. "We thought we were helping. Our workers didn't know the signs were put up by the building's tenant, Mr. Choi."
The city then contacted the property's owner to see whether or not the posters should be taken down. The property owner said the posters should be removed, so the city contacted Choi and had him remove them all.
Choi said the city offered few details concerning which ordinances the café was violating, adding that he's posted banners in the same spot before without any trouble.
Cafe Hey was one of several businesses recently featured in a Tampa Bay Times story about local vendors that were catering to RNC protesters. In a nod to the Occupy Movement, Choi said the café is offering a "99 Percent Dinner" of rice, beans and bread for $3.99.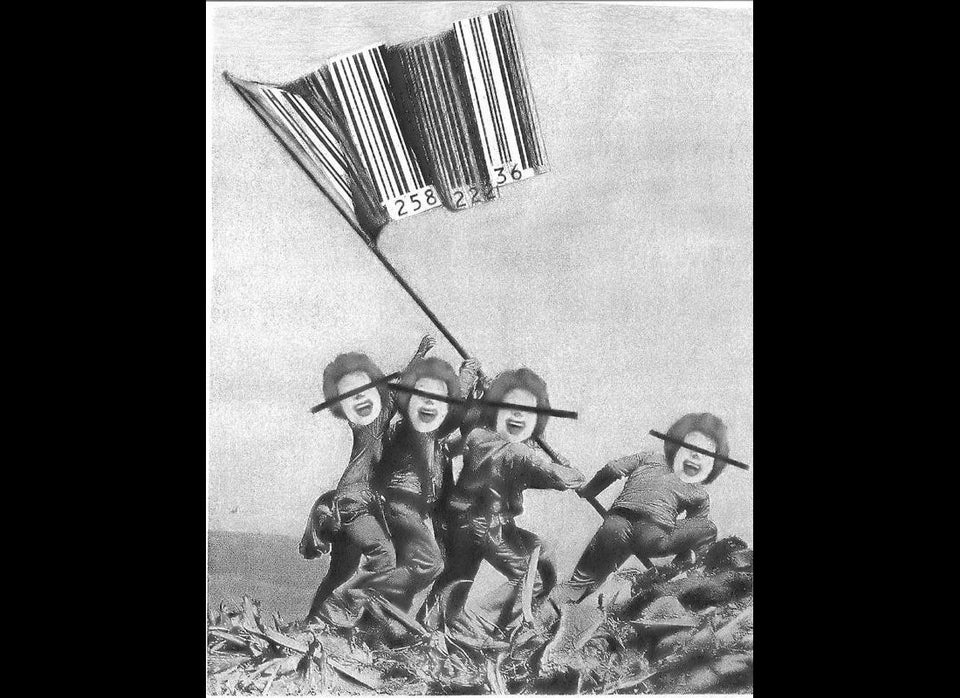 Cafe Hey's Politically Charged Poster Show