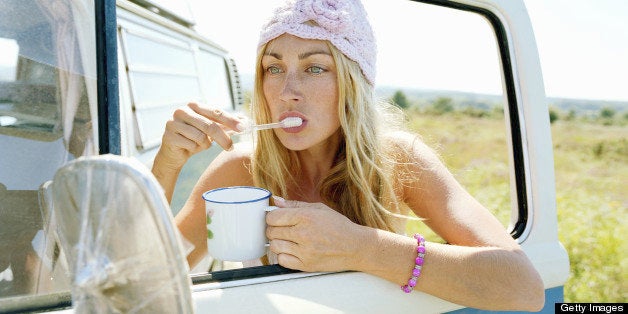 Can't start your day without a cup of coffee? Your morning routine may soon get a whole lot easier.
Colgate-Palmolive filed a patent application for a toothbrush capable of delivering a dose of chemicals to the user with every brush. While a number of medicines could conceivably be distributed, the idea appears to have taken off in a singular direction: a toothbrush with caffeine.
In the application, which was made public recently, the company describes several variations of an oral care implement that would "invoke a sensory response" during use. Illustrations of the concept show speciality-shaped patches on the back of the brush's head that would designate what type of chemical or medicine the toothbrush contains.

Colgate-Palmolive included several diagrams of the proposed product in its patent application. Each illustration includes a distinctive shape on the head of the brush, which would contain the chemicals. (Images via USPTO/Google)
But don't get too excited just yet, caffeine addicts.
Even if this patent is approved and Colgate-Palmolive goes on to release the product, the company is likely to run into some issues with the Food and Drug Administration over its plans to infuse a toothbrush with caffeine, as noted by Vice's Motherboard blog.
Since Colgate-Palmolive's caffeinated toothbrush is likely to face a similar inquiry from the FDA before it could be approved, you'll just have to stick with your brush-while-you-make-coffee routine, for now.
A spokesperson for Colgate-Palmolive was not immediately available for comment.
Before You Go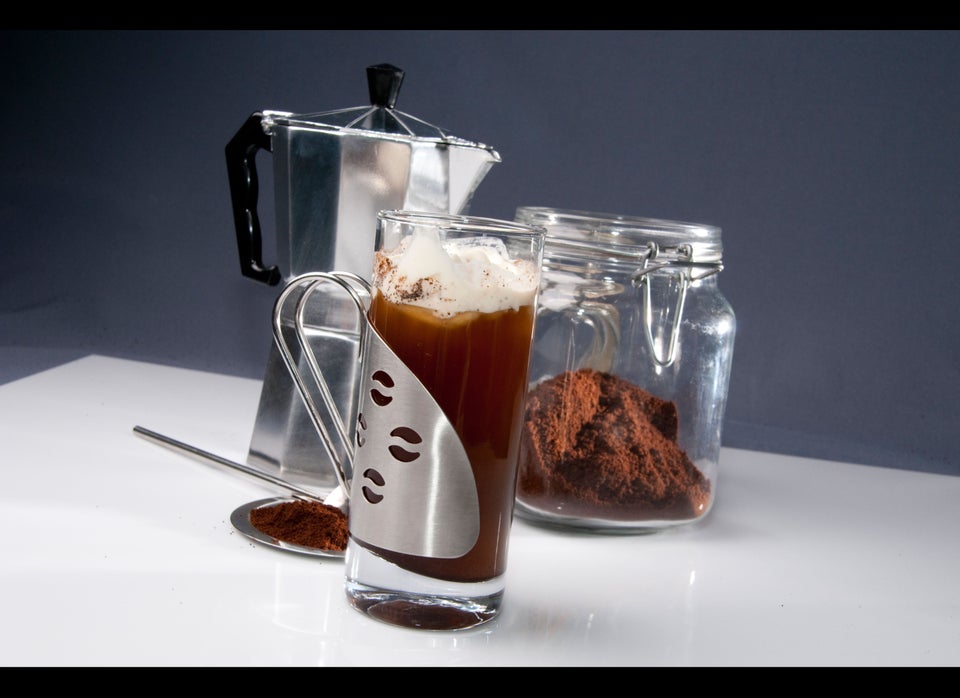 Caffeine In Drinks
Popular in the Community