In an ideal world, none of us would have to work and we could just watch Nicolas Cage movies all day. Sadly, we don't live in that world so we'll just have to settle for the next best thing.
Enter The Cage Cage, "a VR simulation of what it's like to be trapped in a cage and forced to watch Nic Cage movies."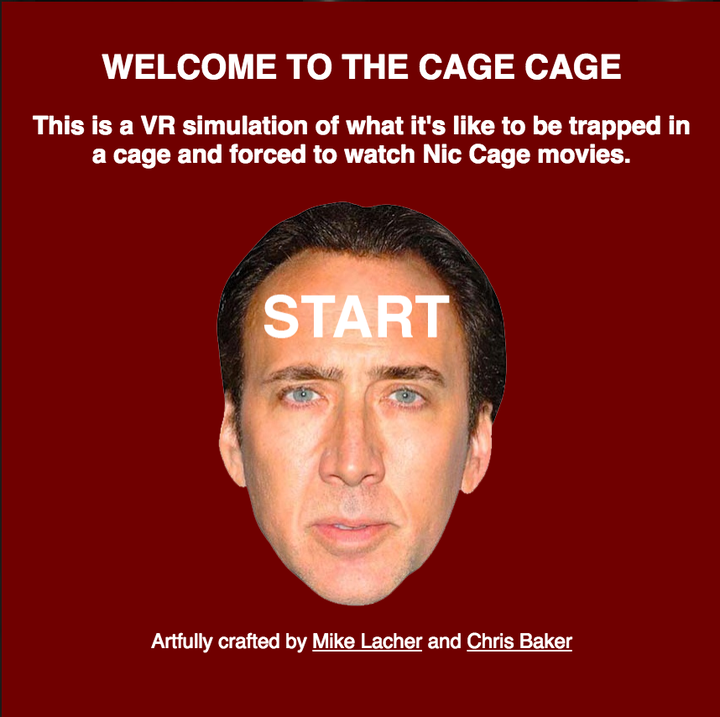 Once you've passed that main page, it looks something like this:
The Cage Cage is meant to be viewed with a VR headset, but even on desktop, it is a masterpiece. We're extremely unsure how we ever lived in a world without this.
This deliciously wonderful ode to Nicolas Cage was made by Mike Lacher, a writer and developer, and Chris Baker, who defines himself as a maker of "things on the internet that people like to talk about." The co-collaborators are "big Cage fans" who "love watching clips of him at his cagiest."
"When Chris suggested we make a cage where you're surrounded by Nic Cage movies, we had no choice but to see it to completion. Watching one Nic Cage movie is great, but watching four simultaneously while locked in a cage is even better," Lacher told The Huffington Post.
"I hacked it together in a few hours and just posted it today."
The Cage Cage features clips from classic Cage flicks like "Adaptation," "The Wicker Man," "Face/Off," "Wild At Heart," and many others.
We didn't spot any inclusion of "National Treasure" or "Moonstruck" ― clearly, two of Cage's best films ― but perhaps if you stay in the cage long enough, either of those will appear.
(Though, if you're like us, you have them on DVD and VHS so it doesn't much matter anyway.)
Lacher and Baker hope that the use of virtual reality will "give the world a whole new appreciation of Nicolas Cage's work."
We couldn't hope for more from this gorgeous piece of art ourselves. The world could use a little more Nicolas Cage in it.
We asked Lacher and Baker what their favorite Nic Cage movies are ― a choice that is arguably harder than Sophie's ― and Lacher said "Face/Off."
"But if I had to pick one single Cage moment, it might be in Bangkok Dangerous when he's eating the spicy soup and keeps talking about how spicy it is," he said.
That is solid Cage, Lacher. Solid.
Before You Go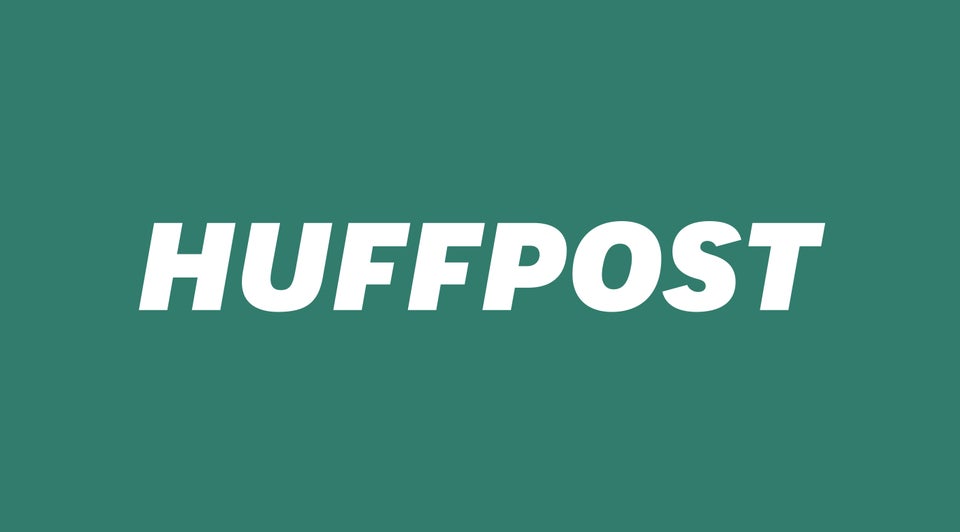 7 Things You Don't Know About Nic Cage But Maybe Should
Popular in the Community