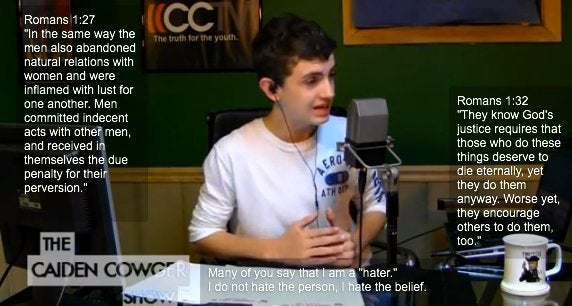 The 14-year-old West Virginia-based radio host who declared on a recent show that President Obama "is making kids gay" has been deemed "offensive," and taken off the air, by a second internet media outlet.
On Friday, Spreaker, a free audio platform that hosts radio shows, pulled the Caiden Cowger Program, replacing the page with a note that now reads "Spreaker has deleted this show due to offensive contents."
Cowger hosts a twice-weekly show. Last month, he declared on a show that being homosexual was a "perverted belief, it's immoral and not natural." As the Huffington Post previously noted, Cowger mentioned that he was previously friends with some kids who later came out of the closet. "They were not homosexuals [then]...they just decided all of a sudden, 'I think I'm going to be gay,'" Then he concluded, "I'm going to tell you this, guys: President Obama...Vice President Biden...is making kids gay!"
Rhonda Mangus, the mother of bullied gay teen Michael Mangus, led the charge to remove Cowger's program from Spreaker. Under the Terms of Service on Spreaker's website, the site says user submissions to the site must not be "unlawful, defamatory, libellous, slanderous, threatening, pornographic, obscene, vulgar, harassing, harmful, hateful, abusive, racially or ethnically offensive or is otherwise inappropriate."
Below see other outrageous statements by right-wing pundits: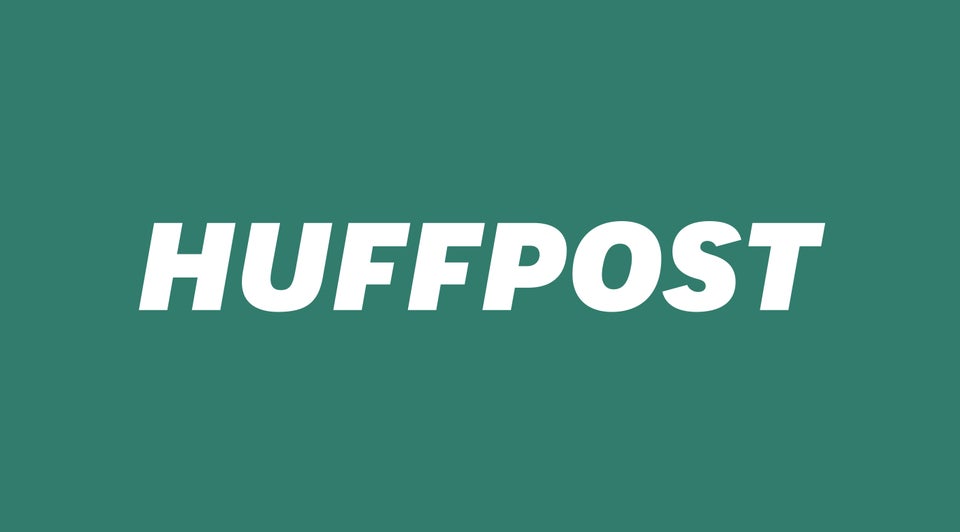 Horrific Anti-Gay Statements
Popular in the Community