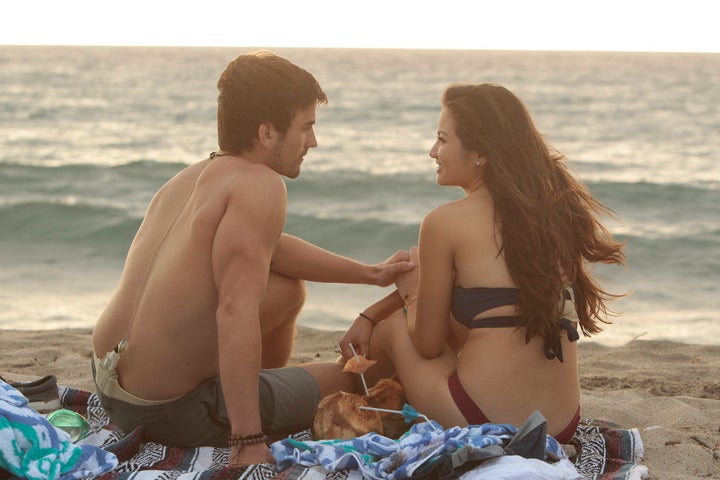 Halfway through Season 3 of "Bachelor In Paradise," Caila Quinn arrived in Mexico and immediately stole the heart of fan-favorite ― and lady-killer ― Jared Haibon. Before her arrival, Jared, who appeared on Kaitlyn Bristowe's season of "The Bachelorette" and Season 2 of "Bachelor in Paradise," had been spending time with Emily Ferguson, who, like Caila, competed for Ben Higgins' heart on the last season of "The Bachelor."
An instant connection between Caila and Jared blossomed, leading many to hope that the latter would have a more successful time in "Paradise" than he did last season, when he spent the entire stint in an entanglement with Ashley Iaconetti ― whose passion for him was never close to reciprocated.
Just as Caila and Jared (Caired? Jaila?) were getting cozy, though, the inevitable occurred: "Bachelor in Paradise" producers sent in Ashley herself, eager to see if her will-they-won't-they friendship with Jared could finally be coaxed into a romance. When she learned her man was otherwise occupied ― and with a woman she believed wouldn't even be in "Paradise" ― Ashley's trademark tears flowed, not to mention accusations that Caila was a "back-stabbing whore of a friend" for pursuing Jared despite assuring Ashley in the past that he wasn't her type. (Apparently, um, he is!)
How will the Caila-Jared-Ashley love triangle play out on this week's installment of "Bachelor in Paradise"? It remains to be seen. But one person we haven't heard much from about the explosive on-screen drama, Caila, offered The Huffington Post's "Bachelor" podcast, Here To Make Friends, some exclusive insight into what really happened during (and before) "Paradise."
You came into Paradise and chose Jared to go on a date with. Why did you pick Jared?
Based on my conversation with all of the guys, [Jared] was just really warm and welcoming and we had the most in common, being from the northeast. And he just seemed like a great guy to get to know.
Were you aware at the time that he had gone on a date with Emily?
I had no clue! Looking back, I'm kind of surprised how deep her feelings were for him, and I kind of feel bad that I took that away from her.
She got a little bit upset after Jared said he was going to go on a date with you. Are you guys cool now?
Yeah. You never know what people say behind your back. So, if she had this tension with me, I appreciate her bringing it out in the open, and we've talked about it. We had a girls weekend this last weekend, and we're all good. I appreciate how vocal and honest [the twins] are with their feelings.
So, your horseback riding date with Jared. How was it?
It was so romantic! My horse's name was Tequila; his horse's name was Allison. We rode into the distance in the ocean. It was so much fun.
I kind of wanted to take it slow. I didn't want to rush [things], but at the same time, it's "Paradise," and you're supposed to. So, on that horse date, I specifically said to Jared, "You know, I wanna take things slow." And then about three seconds later, he comes in for the kiss. [Laughs]
Jared has been on "BIP" twice, but he's never really shown all that much emotion or spoken that much about a person. But [last week] was different!
It was really sweet to see [watching it back]. And he's just adorable and I think he becomes more vocal when he's confident and passionate about how he's feeling, and I think that comes out this episode.
Does Jared have some sort of pull in person that we can't see on TV? What makes him so damn appealing to all the women on "BIP"?
There's just some inner confidence and mysteriousness about Jared. When you see him, he has this smirk and this smile that's very engaging. I think that's what enticed Emily and [me] and Ashley. ... He is the most humble human being on earth, and no matter who you are he will make you feel comfortable and make you feel appreciated. And that's why everyone loves him.
So, after you make a connection with Jared, Ashley I. ― who has spent the last year being in love with Jared ― arrives. Did you know she was coming?
We had spoken before and she had mentioned she was coming, hence everything that unfolded. But, I think this was healthy for all parties.
From your perspective, what went down between you and Ashley before you guys went to "Paradise"?
Ashley and I had hung out a couple of times. I still to this day think she's super sweet and super genuine, and hope one day we can get back to where we were. Before "Paradise," we had hung out and she said, "Caila, whatever you do, don't come to Paradise, 'cause I know Jared will like you." And I said, "Don't worry, I'm not coming."
At the time, I was dating somebody. I had no intention of coming [on "Paradise"] and even after I had broken up with that person, I was like, "I don't think I'm coming," and it was a very last-minute decision. I didn't think I needed to call her and get her approval to come and meet somebody new. But, originally, I had mentioned to her I wouldn't come. I had made that promise. And apparently I should have called her.
But I came anyway, and that's kind of how "Paradise" works. You want to be a surprise. I thought it would be fun to see who was there. And, you know, girls don't really like surprises. They really want a heads up.
Were you surprised by the vitriol directed toward you?
It did kind of surprise me how close [the other cast members] were to Ashley and how much they sided with her. But at the same time, I do know that she's really close with everybody and she has really deep roots. That's kind of the name of the game ... There's a reason people love [Ashley], and they wanted to protect her and I totally understand that. And I kind of stepped on that territory.
This interview has been edited and condensed.
For more from Caila on week three of "Bachelor In Paradise," check out HuffPost's Here To Make Friends podcast below:
Do people love "The Bachelor," "The Bachelorette" and "Bachelor in Paradise," or do they love to hate these shows? It's unclear. But here at "Here to Make Friends," we both love and love to hate them — and we love to snarkily dissect each episode in vivid detail. Podcast edited by Nick Offenberg and Christine Conetta.
Before You Go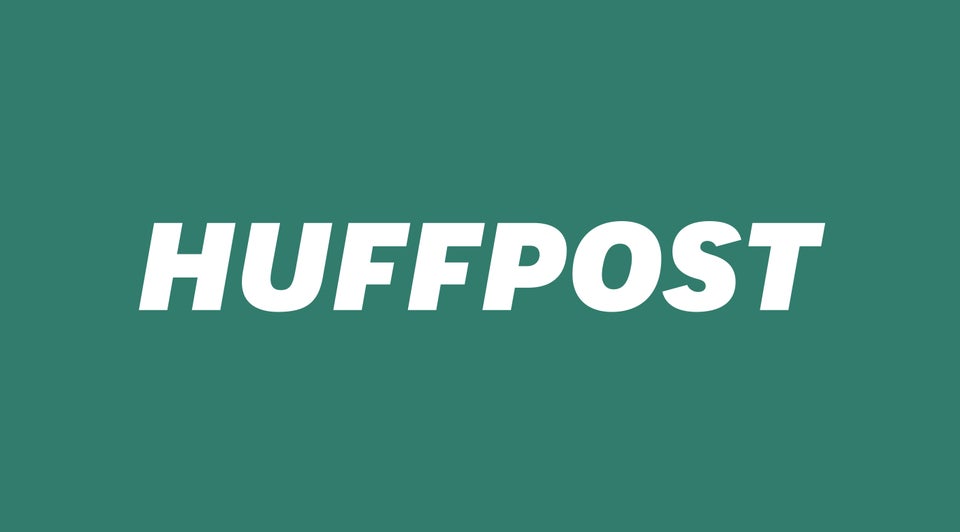 Tweets About "Bachelor In Paradise," Week 3
Popular in the Community