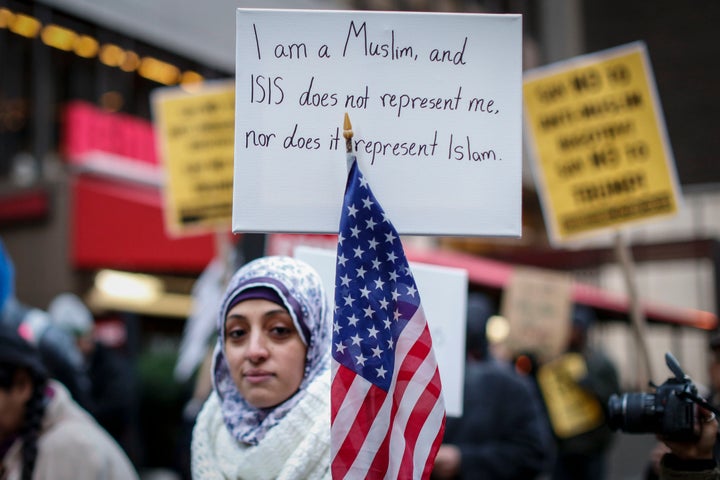 CAIR will present one of its inaugural "Defender of Liberty" awards to the Jewish group, a strong opponent of Israel's policies toward Palestinians, at its annual banquet next week.
The award is CAIR's direct response to the political rise of President-elect Donald Trump, whose rhetoric has targeted Muslims and inspired hate crimes against Americans who are visibly practicing the Islamic faith ― along with Sikhs and others who are mistakenly identified as Muslims. The self-described alt-right movement, which promotes racist and xenophobic views, often suggests that Islam is inherently violent by citing the mistreatment of minorities such as Jews and Christians in the Muslim-majority world.
Interfaith solidarity is more important now than ever, the Muslim group's communications director, Ibrahim Hooper, told The Huffington Post.
"In an atmosphere in which many wrongly believe there's an inherent conflict between Jewish and Muslim communities, it sends a strong message that that is not the case — that members of the Jewish and Muslim community have a tremendous amount amount in common on issues of social justice and civil liberties," Hooper said. CAIR believes the Jewish group will be a leading advocate to ensure Muslims in America are not left alone to defend their communities, he added.
Both Muslim and Jewish people, along with many other groups, have been targets of hate since Trump's election, making coordination and cooperation between advocacy organizations even more important, JVP member Donna Nevel said.
In addition to its work protesting Israel's activities in the Gaza Strip, West Bank, and East Jerusalem, JVP has fought bigotry in the United States. In 2013, the group created an initiative called the Network Against Islamophobia to bolster interfaith organizing.
"Having work rooted in principles of commitment to furthering justice is critical at this time. But it's not just about one event or one action ... it's about being there for the long haul. CAIR and JVP try to exemplify that work," Nevel said.
CAIR will also present a Defender of Liberty award to the Center for Constitutional Rights. Protecting Muslims' constitutional rights is a top priority for the organization, Hooper said, in light of the Muslim registry and Muslim ban Trump promoted during his campaign.
"The American Muslim community is feeling a lot of apprehension and concern about the future, and it's imperative to build coalitions" with potential partners, Hooper said. "We can learn from them and cooperate to prevent the erosion of civil rights."
The Huffington Post is documenting the rising wave of anti-Muslim bigotry and violence in America. Take a stand against hate.
CORRECTION: An earlier version of this post misstated when the Network Against Islamophobia was created. It was 2013.
Before You Go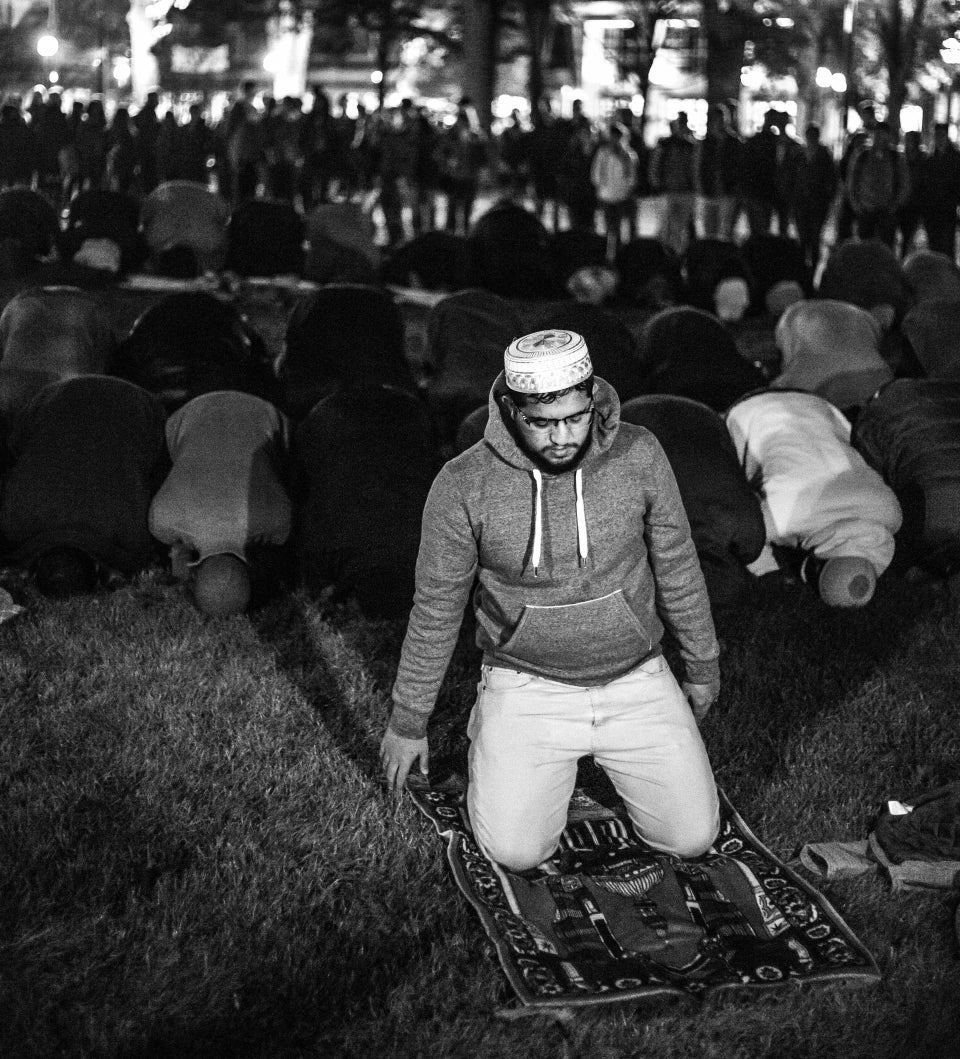 Interfaith Allies Surround Praying Muslims With Circle Of Protection
Popular in the Community