 I am a fan of stand up comedy. Watching someone take the stage and have the ability to make a room full of people laugh, is electric. When I found out Sketchfest was bringing a month of over the top comedians to comedy clubs, across San Francisco, I began to make a plan of who to see. One of the first comedians on my list was Caitlin Gill, an up-and-comer in comedy. I was in luck, because she was performing at Punchline for what was entitled, erotic fan fiction. (Erotic fan fiction, is when a familiar and usually beloved story or film narrative is re-told, perversely. It's not just stand up: it's a revision according to that comedian or performer.)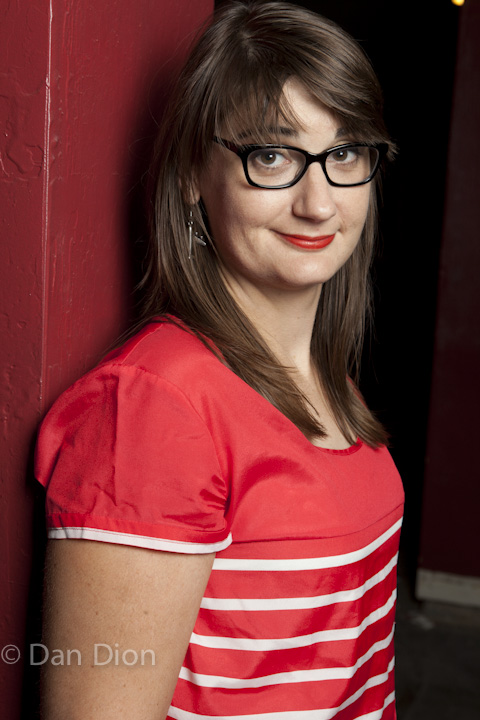 (Caitlin Gill by Dan Dion)
Gill chose Willy Wonka and the Chocolate Factory, to work her wonders. She transformed that charming tale into an amalgamation of candy and perversion including her own version of the Oompa Loompa song, comparing oral sex and hand jobs. With Gill, part of her charm comes from her voice. Listening to her read her filthy version of Willy Wonka is something to behold. She turned Veruca Salt, into Veruca Kardashian, who had a penchant towards collecting all of the babies she could find.
The first time I saw Gill perform, she was talking about how she didn't understand why she was still alive, due to all the blood she has lost during her life, on her period. I asked her why she enjoys doing comedy: "Having a socially acceptable reason to live alone with a cat." Gill has done comedy for a little over five years now and she has grown to become a favorite of many here in the Bay Area.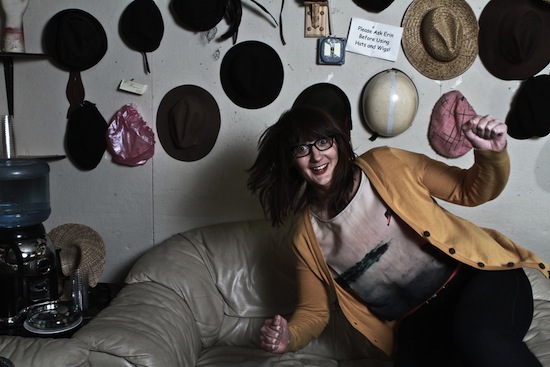 (Cailtin Gill by Alex Restrepo)
She is a regular at Tourettes Without Regrets, a maniacal variety act, put on by Jamie DeWolf. You can also see her at The Business and she is featured weekly at The Dark Room. The show she is most excited about is on Saturday, February 3 2013: "I am hosting a night for the Sketchfest Dozens at The Punchline, then doing a live recording of the RISK! podcast with Kevin Alison, then going back to The Punchline for The Business with guests Pete Holmes and Eddie Pepitone. I am really looking forward to that night." says Gill
What I most enjoy about Gill is that you get a sense of who she is in her comedy. She is not trying to be anything other than herself, and she happens to be extremely funny. Her content ranges from gross to topical and I am curious to see just how far she will go. She is not afraid to speak her mind and the nerd angle is clearly one she has well honed. I am always excited to see her when she performs. "People tell me they can, 'never imagine going on stage to do standup.' Honestly, I can't imagine doing anything else." says Gill. If you want to catch her act, visit her at caitlingill.com.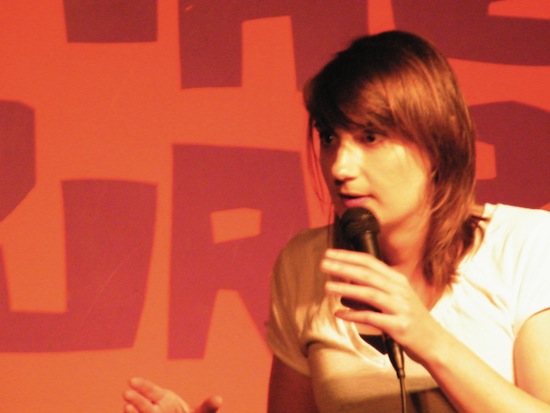 (Caitlin Gill by Mike Capozzola)
REAL LIFE. REAL NEWS. REAL VOICES.
Help us tell more of the stories that matter from voices that too often remain unheard.