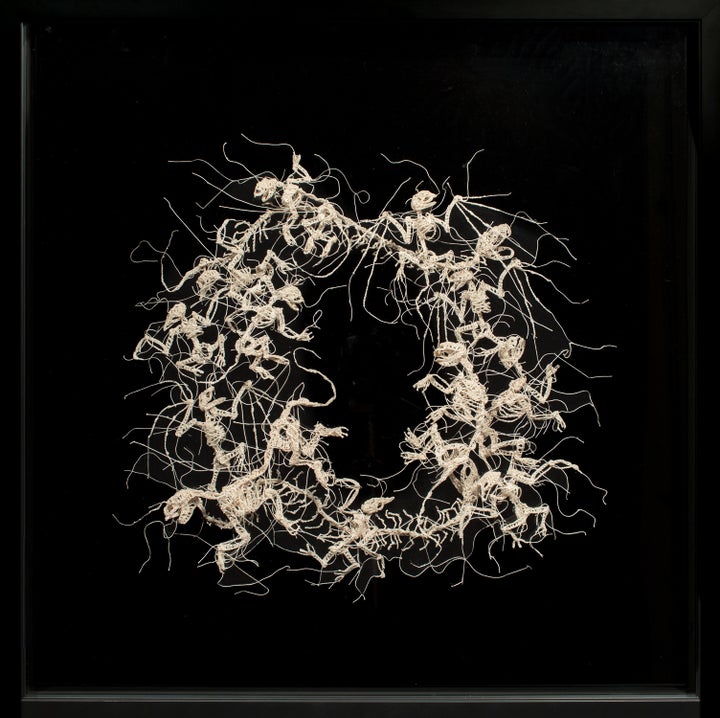 The paleontological term lazarus taxa refers to certain zoological species that disappear from the fossil record, only to reappear, sometimes millions of years later, suddenly. As a metaphor for the vagaries of memory and fate, the analogy is a powerful one, full of emotional, psychological, and poetic resonance. Caitlin McCormack's assertively delicate sculptural works, constructed of crochet techniques and discarded elements from the world of thread, portray dimensional skeletons and lightly tactile skulls and bones and spines that flirt with abstraction.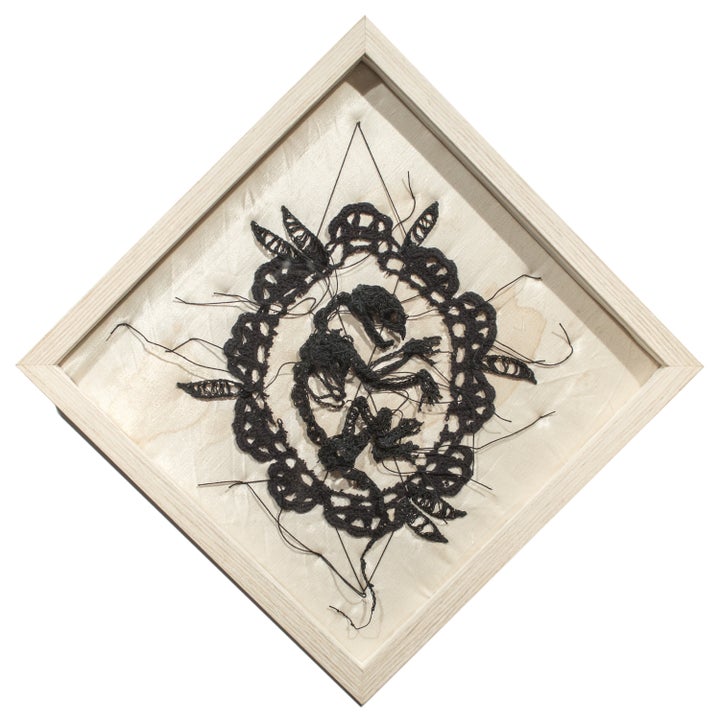 She portrays the ivory-hued remains of fish, birds, mammals, lizards, and primates -- which may or may not include humans -- with the delicacy of antique lace, a naturalist intellect, and the talismanic aura of a family heirloom. Deep black and warm bone-white with the rare pop of color, she achieves an overall graphic crispness in the quality of the imagery. By contrast, the destabilized sculptural presence of the works, particularly when encountered in the context of a large collection of them, augments the history museum, cabinet of curiosity, scientific inquiry aspects of her aesthetic and narrative premise, making clever, salient use of bell jars, wooden plaques, and black velvet grounds.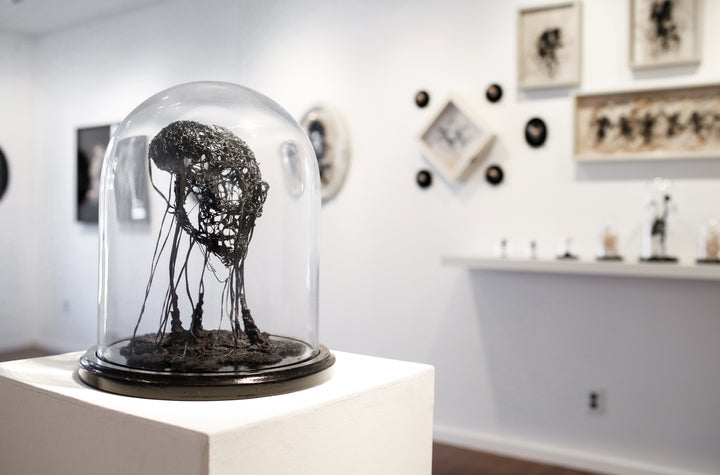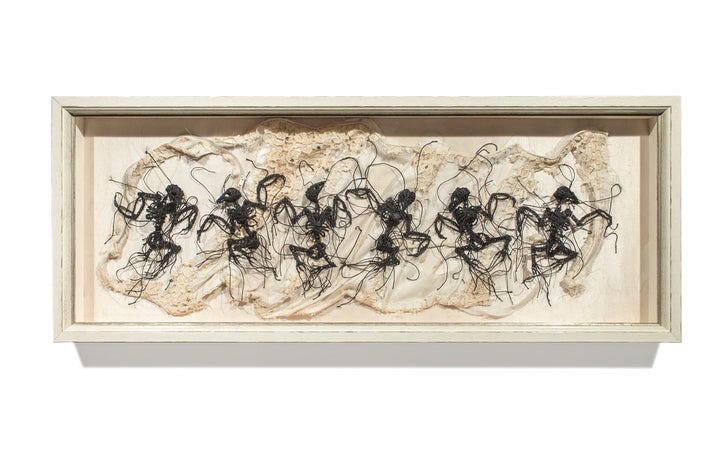 Unctuous enamel paint provides both the surface character and the structural binding of her pieces, in a kind of invisible, yet glistening tensile strength. Within its frozen form, viewers are invited to consider the significance of cloth and thread in the history and literature of human experience. These works recall the fiber sculptures of artists such as Annette Messager with her gently knit sweaters for dead birds, and the soft, loving taxidermy photographs of Ann Hamilton. Her figures are frequently nested in at least a schematic context of traditional-looking crochet, into which each is integrated, so that the form seems to simultaneously both emerge from and dissolve back into its source.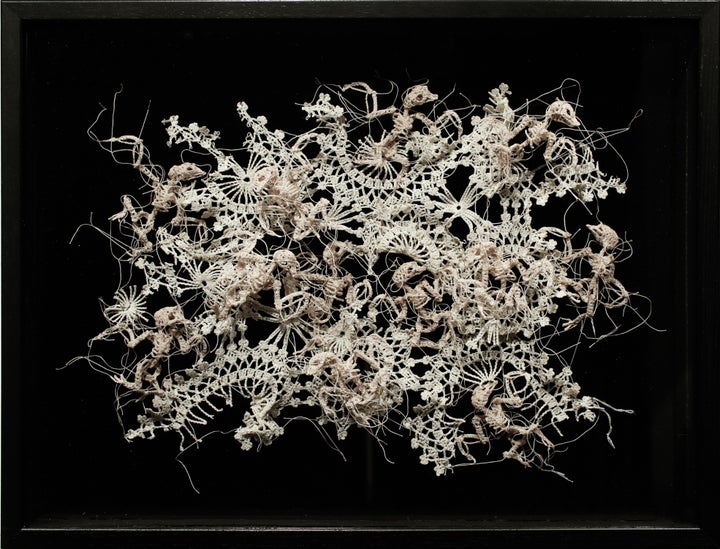 In this way the work physically embodies the overall project's conceptual gestalt of life, death, and memory across the passage of time. McCormack's pensive, richly detailed, lovingly crafted aesthetic of entropy and disintegration directly expresses her meditations on memory's susceptibility to revision, change, loss, and distortion over time. Our identity is thus understood to be vulnerable, exposed to the threats of corrosive elements in the psyche, as our bodies are in the world.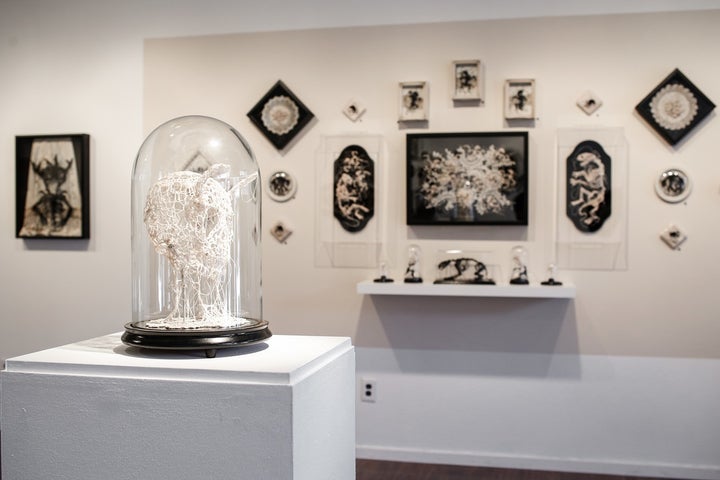 Caitlin McCormack: Lazarus Taxa
October 27 – December 9, 2017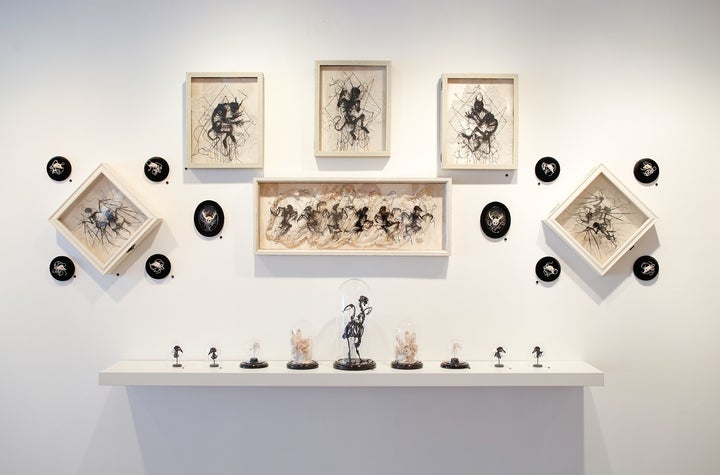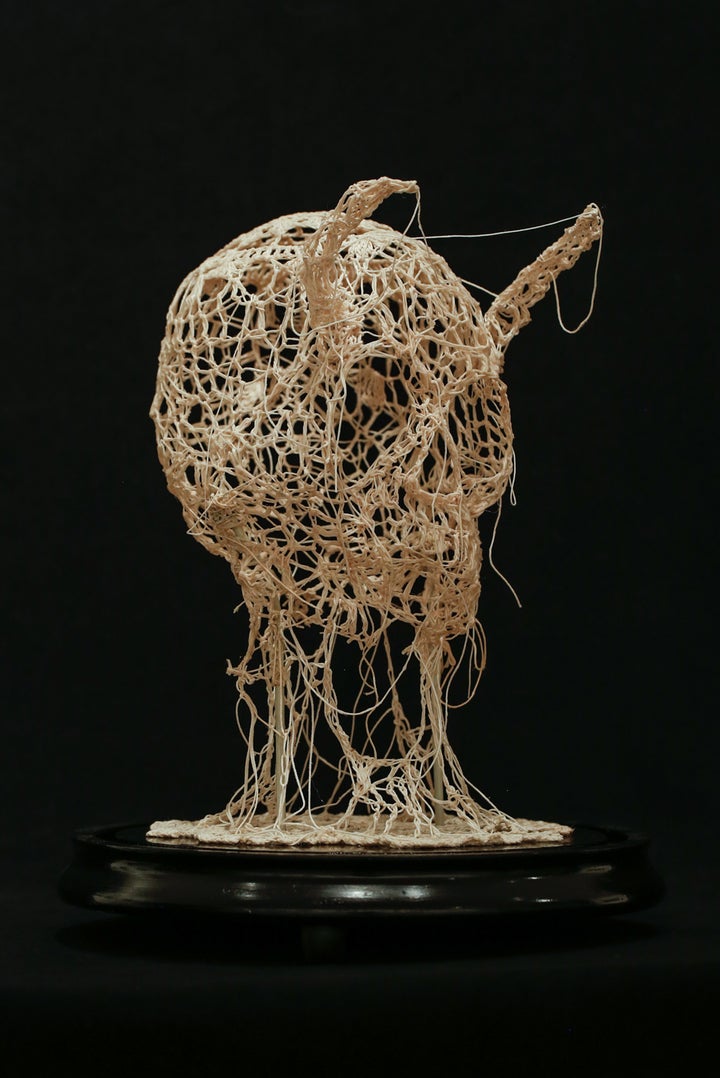 Popular in the Community