There is "peace" in Caitlyn Jenner's soul.
"I've grown into Caitlyn," she told Sawyer on Friday night. "It's tough to take 65 years of being Bruce and being male, and then like, overnight, everything changes. At first you don't know how to handle it."
But now? "All of that confusion has left me," she said.
"I had a guy actually ... ask for a selfie and said, 'Oh Bruce, could you give me a selfie?' And I looked at him. Nobody's called me that in two years almost now, and I said, 'No problem,'" Jenner, who claims she takes 20 to 40 selfies a day with strangers, told Sawyer. "I want them to walk away saying, 'Oh Caitlyn Jenner was so nice' .... that trans people, yes, are approachable ... and they are a vital part of our society."
The former Olympian also revealed that thinking about all of the trans people who constantly face harassment and discrimination because of their gender identity got her through her acceptance speech when she received the Arthur Ashe Award for Courage at the 2015 ESPY Awards.
"If you want to call me names, make jokes, doubt my intentions, go ahead, because the reality is I can take it," she said. "But for the thousands of kids out there coming to terms with being true to who they are, they shouldn't have to take it."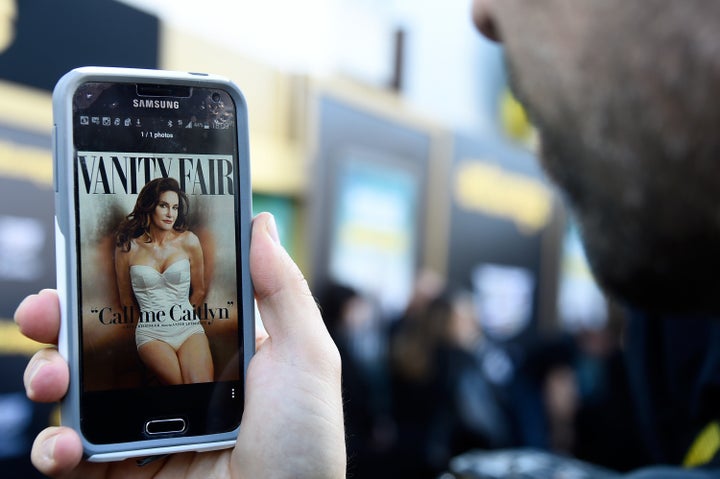 Regarding her controversial 2015 Vanity Fair cover, on which she instructed the world to "call her Caitlyn" for the first time, Jenner said, "I wanted to end the old Bruce, my old life ... and that picture did it."
The 67-year-old added, "My feeling on that picture, I know, my kids that thought, 'You know what? It's a little too much... But from my standpoint, I had suffered for 65 years, OK? To have a beautiful shot of my authentic self was important."
At one point during the interview, Jenner revealed that she experienced intense depression during the 1980s while hiding her true, authentic self and, according to ABCNews.com, "resigned herself to living a lie ― thinking that maybe there would be an instruction in her will to be buried as 'her.'"
Jenner told Sawyer, "I said, 'If I go and when I'm buried,' yeah, I wanted to be dressed as her because that's the way I was going to heaven." "I would say I would kind of shock everybody when they come and visit the casket," she added.
"Here's the deal breaker with the Republican Party," Jenner said. "And the deal breaker is, 'You mess with my community ... you don't give us equality and a fair shot, I'm coming after you.'"
"He wanted me to come play golf with him," Jenner said. "At that time, I thought it was a pretty good idea, but since Title IX ― it's not a good idea and so I won't be playing golf with him. ... Would I meet with him privately on this issue? Absolutely."
Ultimately, Jenner wants to play a part in securing more understanding for the transgender community but she realizes how much work is left to do and admits she doesn't have "that many years left... I'm playing in the fourth quarter."
Still, she's committed herself to helping bring about change.
"Is it going to get better? I hope so," she said. "And I hope that I'm part of that."
Before You Go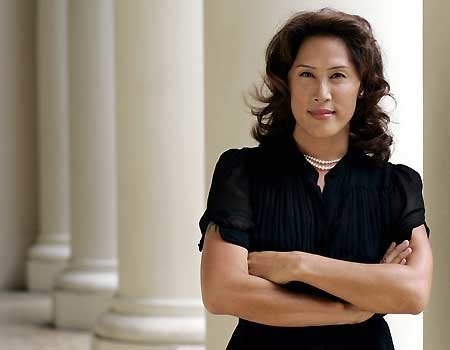 48 Transgender Pioneers
Popular in the Community