Caitlyn Jenner broke her silence on President Donald Trump's decision to reverse federal guidance on protections for transgender students against discrimination, calling the move a "disaster."
Jenner, the Olympic gold medalist, tweeted a video Thursday evening in which she directly called out Trump and his team for rescinding the guidance issued by the Obama administration last year in which public schools were instructed to allow students to use the bathroom that matched their gender identity. The guidance was not legally binding.
"From one Republican to another, this is a disaster," she said. "And you can still fix it. You made a promise to protect the LGBTQ community. Call me."
She offered words of encouragement to young transgender people and touted the case of Gavin Grimm, a transgender teen whose fight to use the school bathroom that corresponds with his gender identity will be heard by the Supreme Court next month.
"Mr. President, we'll see you in court," Jenner said, referencing Grimm's case.
She also took a dig at Attorney General Jeff Sessions, an ardent opponent of LGBTQ rights. According to a New York Times report published earlier this week, Sessions pressed Secretary of Education Betsy DeVos to sign off on rescinding the guidance for transgender students, despite her reluctance to do so.
"Apparently, even becoming the attorney general isn't enough to cure some people of their insecurities," Jenner said.
Jenner describes herself as a conservative Republican and has said she wants to help the GOP reach out to the LGBTQ community.
"I am here, since I'm on the Republican side, to help the entire Republican Party do a better job when it comes to LBGT issues," she said last year. "I have kind of positioned myself with the Republican Party to try to help these people understand."
She's also praised Trump on his outreach to women and the queer community.
"Everybody looks at the Democrats as being better with these issues," she said last June. "But Trump seems to be very much for women. He seems very much behind the LGBT community because of what happened in North Carolina with the bathroom issue. He backed the LGBT community."
While he initially criticized North Carolina's HB2, which requires people to use the bathroom designated for the gender on their birth certificate, and said Jenner was welcome to use any bathroom she wanted to in Trump Tower, Trump later walked back that criticism. His latest move, meanwhile, has been seen as a violation of the White House's promise to "protect the rights of all Americans, including the LGBTQ community."
Before You Go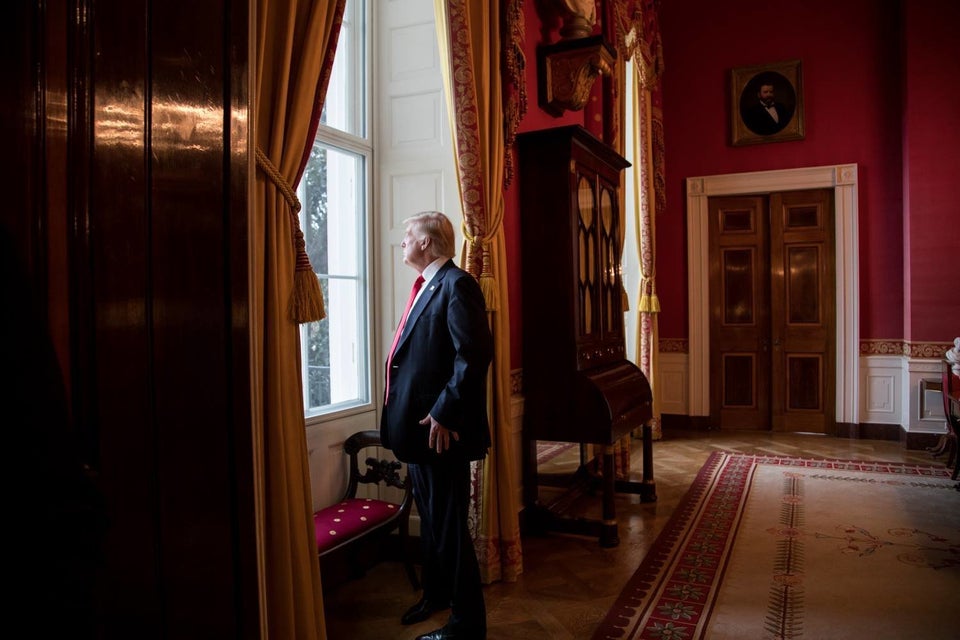 Trump's First 100 Days
Popular in the Community