Just weeks after Caitlyn Jenner offered faint praise for Republican presidential hopeful Ted Cruz, her conservative views are, once again, back in the spotlight.
The 66-year-old Olympian will share her stance on the 2016 U.S. presidential election in an upcoming episode of her docu-series, "I Am Cait." In the clip above, she reveals what she thinks of both Donald Trump and Hillary Clinton, E! reports.
Noting that she's "not a big fan" of Trump because of his "macho attitude," Jenner says, "I think he would have a hard time with women when he doesn't even realize it."
Jenner, who is a staunch Republican, seems to backtrack on that comment immediately afterward, though. To the dismay of her friends, she proclaims, "It doesn't mean he wouldn't be good for women's issues. I think he would be very good for women's issues."
"I would never, ever, ever vote for Hillary," she says. "If Hillary becomes president, the country is over."
The remark quickly gets a heated response from Jenner's friends. Even though the rest of her tour posse tries to convince her otherwise, she doesn't back down, and even calls Clinton a "f**king liar."
"She's a political hack," she says. "That's all she is -- she's done nothing!"
In the past, we've appreciated Caitlyn's steely determination. In this case...not so much.
Before You Go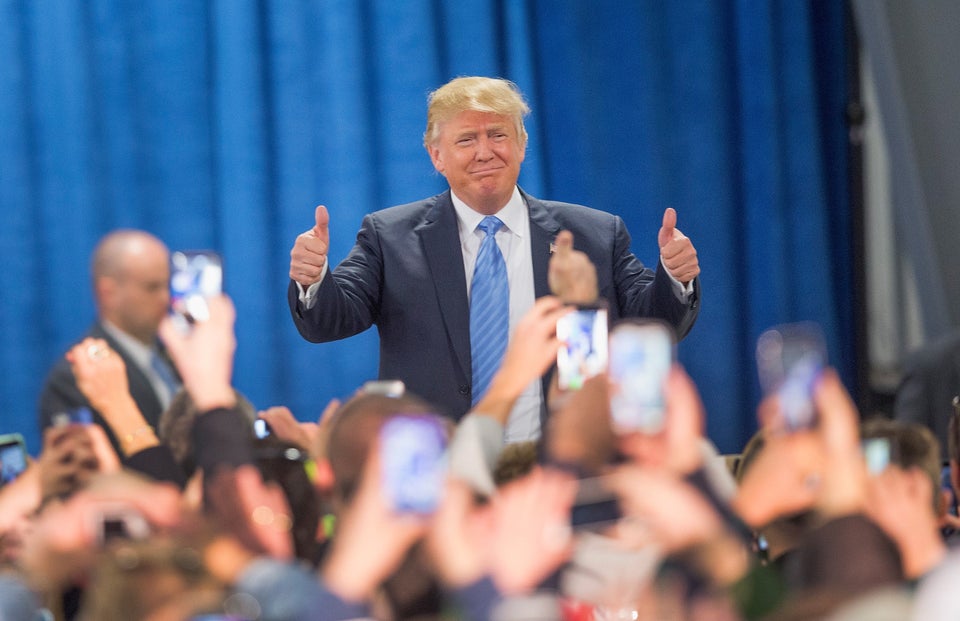 Donald Trump On The Campaign Trail
Popular in the Community