Transgender activist Ashlee Marie Preston confronted Caitlyn Jenner at a Trans Chorus of L.A. event over the weekend in a now viral video.
Preston was furious that Jenner, whom she believes committed the "ultimate betrayal" of the LGBTQ community by supporting President Donald Trump, was at the event and called out the Trans Chorus as "complicit" for accepting the reality star's money.
"You're a fucking fraud," Preston says in the above video, which has roughly 300k views on her personal Facebook. "It's really fucked up that you continue to support somebody... that does everything with the military, that's erasing our fucking community. And you support it."
Preston has since resigned from the Trans Chorus of L.A. She told HuffPost that she "felt the mission on paper differed from the active mission, which didn't align with my personal values." Now Preston thinks Jenner owes the LGBTQ community an apology. Preston also took to Twitter on Sunday to defend her actions.
"Caitlyn Jenner is a text book case on cognitive dissonance and her vote against her own supposed interests made that evident," Preston said. "She owes the community an apology; giving us the change from her bra is like putting a band-aid over a bullet wound. Her commentary and actions have carried real consequences for the transgender community; people who aren't afforded the same protections and privilege as she has."
HuffPost reached out to Caitlyn Jenner for comment but did not immediately hear back.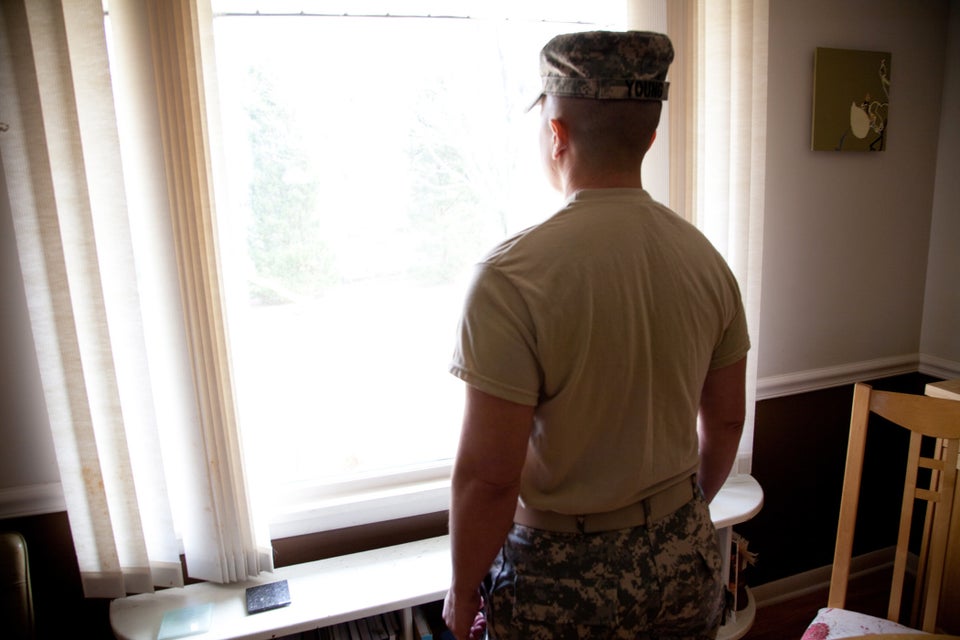 Transgender Military Photo Series by Jeff Sheng
Popular in the Community